Free Website Transfer
Looking for better hosting but worried about switching?
Take the hassle out of complicated website transfers with Web Hosting Canada's expert migration service.
Switch to Web Hosting Canada Today
What's Included with Each Website Transfer?
Seamless Website Transfers
We'll attempt to transfer your files, databases and domains without any interruption
Fully Managed Migrations
Relax: Our experts do all the heavy lifting for you!
Email Transfer Option
Yes, we'll attempt to transfer your emails as well
Post-Migration Tests
We test your site after the transfer, to identify potential issues
Performance & Security Boost
Enjoy built-in website acceleration and daily backups post-transfer
Domains & DNS Changes
We'll attempt to point your domains to their new home, and you're all set!
Pick Your Plan & Get Your Site Transferred!
Why Transfer Your Website to WHC?
Amazing Value
A service that outperforms the competition at a fraction of their price. All in Canadian dollars.
24/7 Expert Support
English or French. Day or Night. Call, email or live chat. We'll be there!
Canadian, eh?
Canadian datacenters on both the East and West Coast for faster access and better privacy.
Security That Never Sleeps
Free SSL, advanced firewall, 24/7 monitoring and automatic backups.
Better Performance
Up to 10 times faster than the competition with Raid-10, Local Full-SSD & dynamic caching technology.
Eco-friendly
Our datacenters run on renewable energy. Minimize your carbon footprint with WHC.
Trusted by over 60,000
Canadian Small Businesses

Ella Tsang
psimella.com
I have nothing but AMAZING experiences with the WHC live chat support. I started my website making journey with WHC and it has always been so smooth to get assistance… I will continue to recommend you guys to my friends and clients.

Richard E. Ward
tydbytes.com
I recently moved my web hosting to Web Hosting Canada and I would happily give them 10 Stars. Apart from providing me with a solid technical environment, they have provided me with absolutely First Class, friendly, informative and fast support.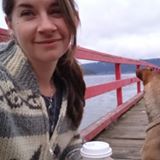 Jessy Maria
Incredible customer service! Every time I get stuck, I know I can ask for help and receive a fast and very helpful response. I would highly recommend Web Hosting Canada to anyone, including beginners to the web hosting world.
Read more reviews
Frequently Asked Questions about Website Migrations
Transferring your websites to Web Hosting Canada is simple with our fully managed migration service. Here is how it works:
Start by ordering the hosting service that best suits your needs. For most projects, this will be a web hosting or WordPress Hosting plan. For multi-site accounts or more complex websites, you may prefer reseller hosting, a Cloud server or a dedicated server.
Gather the login information from your website's current web provider and send them to us through your Client Area or complete our website migration questionnaire.
Our migration team now gets to work! We start by analyzing your website and prepare a migration plan. If we foresee any issues, we'll share them with you.
During the scheduled migration window, we perform the transfer. We'll attempt to move everything over: files, databases, and (optionally) emails.
Once done, we test your website and if it appears to work well, we point your domain over to its new hosting account.
You can now test your website on its new account with us. In case of issues, our team is available 24/7 and ready to help.
With the website migration completed, we can optionally transfer over your domain registrations as well, to bring all your services under one roof.
And you're done! You can cancel your account with your previous provider and enjoy the improved performance and reliability of your Web Hosting Canada account.
A standard website transfer will include everything you need to keep your site running smoothly. This will generally include:
website files
databases
SSL certificates
Once we've moved everything over, we'll update your website configurations so they function correctly on our servers, as needed. If requested, we can also transfer your emails and domains over too.
Within the context of our fair-use migration service, we define a website as a set of files not exceeding 10GB, accessible through a domain or subdomain, and including one database and up to 5 email addresses. More complex migrations should be discussed with our support team prior to being requested. We're flexible, so long as you're reasonable!
Most websites get transferred to WHC in under 24 hours once you've sent us working login information to your current web hosting provider. Most website migrations are scheduled overnight (EST) to minimize potential disruptions.
While migration times may vary depending on the complexity of your website, we've completed some site transfers in as little as 30 minutes. Larger or more complex sites can sometimes take longer to fully migrate over, but there's no project too big or too small for our trained migration specialists. Our migration team will inform you of expected delays and estimated completion dates if there are special circumstances.
Domain registration transfers are normally initiated after the website's contents have already been transferred, and can take anywhere from a few hours to up to 5 days to complete. Your website remains online and available throughout this process.
Each Web Hosting plan includes 1 free website transfer. Other plans can include multiple website transfers, as per the table below:
Transfers included by product
| | |
| --- | --- |
| Product | Included Site Transfers |
| Any web hosting | 1 |
| Reseller Starter | 10 |
| Reseller Pro | 20 |
| Reseller Enterprise | 40 |
| Cloud Starter | 10 |
| Cloud Pro | 20 |
| Cloud Enterprise | 40 |
| Cloud Beast | 60 |
| Dedicated Pro | 60 |
| Dedicated Enterprise | 80 |
| Dedicated Beast | 100 |
Within the context of our fair-use migration service, we define a website as a set of files not exceeding 10GB, accessible through a domain or subdomain, and including one database and up to 5 email addresses. More complex migrations should be discussed with our support team prior to being requested. We're flexible, so long as you're reasonable!
Additional site transfers outside the scope of our free migration service can be performed at a cost of $90/hour. Simply reach out to our support team to request a no-obligation quote.
Our team works efficiently to ensure your migrations are completed accurately while keeping costs low.
A
domain
is the address of your website such as
whc.ca
. Your
website
is its contents, including texts, images, scripts and apps. Though they are intimately related (like an address and a physical store) they are not the same thing and can be transferred independently of each other.
With Web Hosting Canada, we'll help you transfer both your domain and website over. If you prefer to only transfer one of the two, we can make that happen too!
No. Transferring your domain over at the same time as your website is generally recommended as it will make it easier to manage moving forward. However, the decision is yours to make and you may keep your domain registration elsewhere and just host your site with us. In that case, you'll be responsible to update your domain's nameservers to point your domain to our hosting (we can help with that too).
Yes. Our system works best when migrating reseller accounts from a cPanel/WHM host but we can provide the allotted free website transfers from almost all control panels.

To ensure a smooth process we ask that you contact our support team to discuss the specifics of your transfer and hosting needs.
Certainly! Our Web Hosting and Managed WordPress plans are optimized for WordPress websites and our technicians are specialized in transferring them quickly and efficiently.
Yes! You have full access to your account from the moment it gets activated, allowing power users to transfer their own sites by FTP, SSH, or using the File Manager. Databases can be managed through phpMyAdmin. Emails can be copied over with our ImapSync helper app. And if you ever get stuck or need help, you can always reach out and ask us for assistance.
Unfortunately, no. Since every website is different and there are thousands of different service providers from which to migrate from there are many issues that can arise. Some issues that we've encountered that can create problems during migrations include
websites running on very old platforms (PHP 5.3 or earlier)
websites using incompatible technologies such as ASP.NET or Java
websites using proprietary Site Builders (such as Wix or SquareSpace)
migration requests that are incomplete or inaccurate
websites that are custom-built and that rely on hardcoded configurations buried deep in the website's code
websites that are already infected or buggy before being migrated
migrations where the other service provider is actively attempting to block our migration attempts
migration requests based on unrealistic time constraints (example: transfer 100 websites in under 24 hours)
If you worked with a website developer to build or update your website, it's generally a good idea to inform them about any upcoming migrations so that they can be available to assist in troubleshooting any issues that may arise.

While we do our best to successfully complete every migration request that we receive, this is a courtesy service and there can be no guarantees as to its outcome. Having said that, we pride ourselves on a 95%+ success rate for incoming migrations and our team completes on average over a dozen managed migrations every day. Our experts have successfully completed thousands of migrations each and will provide their professional, honest and transparent service during each migration request to maximize the chances of success.