Dedicated Servers Unleashed
Harness the power of dedicated hardware on fast networks for unrivaled performance. Located in secure Canadian datacenters, optimized by experts, and managed 24/7.
Compare Dedicated Servers
Dedi Pro
Powerful server for multiple websites or one power-hungry site.
C$157.79 /moismonth
C$165.99
Save 5%
Configure Now
Intel Xeon E3-1245 CPU
4c/8t – 3.4GHz*
32GB DDR3 RAM
2x 2TB SATA Storage (RAID-1)
or
2x 480GB SSD Storage (+C$15)
Unlimited Bandwidth
250Mbps Network Speed
Powered by renewable energy
Google Ads credit
cPanel/WHM included
Managed & Optimized by WHC Experts
Most Popular
Dedi Enterprise
Faster CPU, faster network, and double the RAM.
C$252.79 /moismonth
C$265.99
Save 5%
Configure Now
Intel Xeon E5-1630v3 CPU
4c/8t – 3.7GHz*
64GB DDR4 RAM
2x 2TB SATA Storage
or
2x 480GB SSD Storage (+C$15)
Unlimited Bandwidth
500Mbps Network Speed
Powered by renewable energy
Google Ads credit
cPanel/WHM included
Managed & Optimized by WHC Experts
Dedi Beast
Fastest server for blazing performance.
C$471.29 /moismonth
C$495.99
Save 5%
Configure Now
2x Xeon E5-2630v3 CPU
16c/32t – 2.4GHz/3.2GHz*
128GB DDR4 RAM
2x 4TB SATA
or
2x 500GB SSD NVMe Storage
Unlimited Bandwidth
500Mbps Network Speed
Powered by renewable energy
Google Ads credit
cPanel/WHM included
Managed & Optimized by WHC Experts
Trusted by over 60,000
Canadian Small Businesses

Ella Tsang
psimella.com
I have nothing but AMAZING experiences with the WHC live chat support. I started my website making journey with WHC and it has always been so smooth to get assistance… I will continue to recommend you guys to my friends and clients.

Richard E. Ward
tydbytes.com
I recently moved my web hosting to Web Hosting Canada and I would happily give them 10 Stars. Apart from providing me with a solid technical environment, they have provided me with absolutely First Class, friendly, informative and fast support.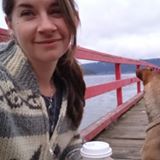 Jessy Maria
Incredible customer service! Every time I get stuck, I know I can ask for help and receive a fast and very helpful response. I would highly recommend Web Hosting Canada to anyone, including beginners to the web hosting world.
Read more reviews
Serious About Security
Managed Dedicated Servers are security-hardened at multiple levels, including:
Automated Operating System and control panel security patches, including rebootless virtual patching to thwart 0-day security vulnerabilities, powered by KernelCare.
Advanced ConfigServer firewall featuring intrusion detection and brute-force password protection.
Application firewall rules to block malicious requests and to protect popular applications such as WordPress, Joomla and Drupal against common vulnerabilities.
Distributed Denial-of-Service (DDOS) Protection with automatic detection and always-on mitigation.
Tweaked Apache, database (MySQL/MariaDB) and PHP configuration with security in mind.
Automatic local backups, and off-server backups available upon request for increased reliability.
Automatic SSL security provided by default to protect all your domains and subdomains.
Got hacked? Our professional SiteSafe Protection service can quickly clean and monitor your website if it's been compromised.
Previous
Next
Need a Custom Server?
More RAM? SSD Drives? Whatever your needs, we have you covered.
Next Generation Datacenters
For Ultimate Reliability
24/7 Physical security
On-site surveillance teams, restricted access by security badge, video surveillance, and fire detection/suppression systems.
High availability Infrastructure
Systematic double power supply, UPS, generators with 48 hours of initial autonomy and 2 failover network rooms.
Redundant networks with multiple failovers
Over 8Tbps capacity in North America and 4.5Tbps in Europe as well as 33 peering points in 3 continents.
ISO 27001 certified datacenter
Multiple certifications, confirming its high standards in security by an external independent audit.
Eco-friendly datacenter
Powered by renewable energy and with reduced power usage thanks to special watercooling and aircooling technology.
100% Canadian datacenters
PIPEDA compliance, ensuring your data is protected by Canadian law against intrusive provisions from USA's Patriot act.
Seriously Powerful Servers for Demanding Business Needs
Blazing Fast Networks
Over 300Gbit total capacity and Gbit Network Ports
Managed & Pre-Optimized
For better speed and security
Powerful Control Panel
cPanel/WHM Solo license included
4 Hours SLA
Guaranteed hardware replacement
Fast Activation
Most servers ready in under 2 hours
Eco-Friendly Datacenter
Designed to consume 66% less electricity
24/7 Dedicated Support Staff
Free Management included with all servers
Customize Your Dedicated Server with Powerful Options
We Manage Your Server. You Run your Business
Standard Management – Included
We manage your servers to keep things running smoothly.
cPanel/WHM Pre-installed & Pre-configured
Optimized for Performance & Security
Regular OS, Kernel, & PHP updates
60-minute or less 24/7 first response
Free Migration from other providers
Automated Ping Monitoring with alerts
Web Application Firewall Protection
Secure Anti-spam configuration
Hardware replacement 4 hour SLA
Advanced Management – C$149/month
Expert management solutions for the most demanding businesses.
Everything you get with Standard Management, but also:
Performance & HTTP monitoring & support
MySQL/MariaDB monitoring & support
Pro-active Performance Interventions
Mail server & Mail Queue monitoring
Advanced Firewall configuration
Email BlackList scanning & support
PCI scan remediation assistance
Up to 3 hours/month of SysAdmin work
From the WHC blog

PHP 8.0 and 8.1 are now available
PHP 8.0 & 8.1 are both available on WHC's Web Hosting, Reseller Hosting, and Managed WordPress plans. For Cloud and Dedicated plans 8.0 is now ...
Read more

Free SSL Security is Now Included!
Great news for Web Hosting Canada's website owners and their visitors: AutoSSL is now included and enabled on most of our hosting solutions, providing..
Read more