Reseller Web Hosting
Host your own clients on Canada's fastest servers. 100% white-labeled and backed by Web Hosting Canada's 24/7 expert support. Includes WHM/cPanel, WHMCS4, and fast SSD drives.
Compare Reseller Hosting Plans
Starter
Great starting point for new resellers. As low as
C$22.56/mo
C$37.45
Save 40%
Add to Cart
50GB Disk space
Up to 10 cPanel accounts
Unlimited1 bandwidth
Powered by renewable energy
Google Ads credit
Most Popular
Pro
More Disk space + Billing Software. Perfect for Agencies. As low as
C$44.45/mo
C$65.95
Save 33%
Add to Cart
100GB Disk space
Up to 25 cPanel accounts
Unlimited1 bandwidth
Powered by renewable energy
Google Ads credit
Billing & Domain Reseller Platform
Enterprise
Even more resources for the most demanding Resellers. As low as
C$81.15/mo
C$111.95
Save 28%
Add to Cart
200GB Disk space
Up to 50 cPanel accounts
Unlimited1 bandwidth
Powered by renewable energy
Google Ads credit
Billing & Domain Reseller Platform
Trusted by over 60,000
Canadian Small Businesses

Ella Tsang
psimella.com
I have nothing but AMAZING experiences with the WHC live chat support. I started my website making journey with WHC and it has always been so smooth to get assistance… I will continue to recommend you guys to my friends and clients.

Richard E. Ward
tydbytes.com
I recently moved my web hosting to Web Hosting Canada and I would happily give them 10 Stars. Apart from providing me with a solid technical environment, they have provided me with absolutely First Class, friendly, informative and fast support.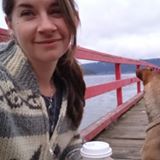 Jessy Maria
Incredible customer service! Every time I get stuck, I know I can ask for help and receive a fast and very helpful response. I would highly recommend Web Hosting Canada to anyone, including beginners to the web hosting world.
Read more reviews
A Fully White-Labelled Reseller Web Hosting Solution
Your clients will appreciate the features and performance. You will appreciate the reliability, automation, and support.
Industry-leading cPanel control panel for each of your clients
WHM Reseller panel to manage resold accounts
WordPress-optimized and 300+ apps available in 1-click installation
White-labelled DNS for you and your clients
Servers in Canada, engineered for optimal performance
Web Hosting Canada Keeps your Clients Safe
Multiple security features included with all our Reseller plans
Automated Operating System and control panel security patches, including rebootless virtual patching to thwart 0-day security vulnerabilities, powered by KernelCare.
Advanced System Firewall featuring intrusion detection and brute-force password protection.
Imunify360 Application firewall to block malicious requests and to protect popular applications such as WordPress, Joomla and Drupal against common vulnerabilities.
Distributed Denial-of-Service (DDOS) Protection with automatic detection and mitigation.
Tweaked and up-to-date Apache, database (MySQL/MariaDB) and PHP configurations.
Automatic daily off-server backups, with multiple copies included by default to quickly recover from errors.
Automatic SSL security provided by default to protect your domains and subdomains.
A professional SiteSafe Protection service to quickly clean and monitor your website if it's been compromised.
Previous
Next
Next Generation Datacenters
For Ultimate Reliability
24/7 Physical security
On-site surveillance teams, restricted access by security badge, video surveillance, and fire detection/suppression systems.
High availability Infrastructure
Systematic double power supply, UPS, generators with 48 hours of initial autonomy and 2 failover network rooms.
Redundant networks with multiple failovers
Over 8Tbps capacity in North America and 4.5Tbps in Europe as well as 33 peering points in 3 continents.
ISO 27001 certified datacenter
Multiple certifications, confirming its high standards in security by an external independent audit.
Eco-friendly datacenter
Powered by renewable energy and with reduced power usage thanks to special watercooling and aircooling technology.
100% Canadian datacenters
PIPEDA compliance, ensuring your data is protected by Canadian law against intrusive provisions from USA's Patriot act.
Looking for More Power?
Cloud Servers
Dedicated Resources, unbeatable uptime.
starting at C$33.49 /moismonth
C$35.99
7% OFF
Compare Cloud Servers
Dedicated Servers
Dedicated hardware for blazing performance.
starting at C$157.79 /moismonth
C$165.99
5% OFF
Compare Dedicated Servers
Reseller Web Hosting Questions & Answers
Reseller Web Hosting allows you to offer professional web hosting to your own clients as if the service were your own. Ideal for web designers, marketers, programmers, and entrepreneurs alike, the Canadian Reseller Hosting service can help you generate a recurring revenue stream by providing an essential, value-added service to your clients.

With Reseller Web Hosting you can create your own hosting packages, price them as you like, and keep all the profits. You will be able to offer website and email hosting on our reliable Canadian hosting platform using cPanel, the industry-leading control panel. You will also get access to cPanel's reseller interface, called WHM (Web Host Manager), where you can create different hosting packages and set different limits such as number of email accounts, disk space, and bandwidth each account can use.

Managing dozens of clients? WHMCS, the world's leading hosting automation software is included for free with Pro and Enterprise reseller plans, and will allow you to invoice clients, automate account provisioning, and seemlessly provide support via your own helpdesk.

As always, our team of hosting experts are available to assist you 24/7 should any issues arise.
No. Our entire system is white-labelled and uses anonymous nameservers. This allows you to control the entire customer experience and tweak it to your own specific business model. You can even brand the control panel with your own logo.
As a reseller, you're responsible for providing support to your clients. This means helping your clients pick the right hosting account, sending them their password, helping them set up their email, and so on. If you get a question you're unable to answer directly, our 24/7 support team is available to help you to make sure you're giving your clients the right answers, every time.
If you prefer not to provide technical support to your clients, you may want to consider the
Web Hosting Canada Affiliate program
instead.
Your Reseller account allows you to define different packages, which you can then sell at different price points. One basic package can, say, offer 1GB of disk space, while another, more premium package, can include 10GB of disk space for double the price. You determine your sale price at all times, and only need to ensure that the total disk space capacity does not exceed your Reseller account's total capacity. If ever you start approaching your total capacity, you can upgrade to a superior package with us.

You can either invoice your clients manually or, once you've got enough clients, use an automated billing solution such as WHMCS, whose Starter version is bundled with the Pro & Enterprise Reseller packages. These tools can manage your entire hosting business, including online support, billing, and automation. You can send your clients invoices for a certain product and then have them pay their bills online through Paypal or any other supported payment gateway.
Over 10-years of know-how have been invested to building the best reseller hosting platform available to Canadians. Here are some things that set us apart from the crowd:
Canadian Servers in Canadian datacenters. We've designed our services specifically for Canadians and Canadian businesses. With servers hosted in Canada (both on the East Coast and West Coast), we're closer to your Canadian clients than other providers, resulting in faster speeds and connection times. We use exclusively Canadian IP addresses that can result in better rankings in Canadian search results with Google and other search engines. Hosting in Canada also affords you and your clients better legal protection from what many see as invasive privacy laws established by the USA patriot act, just south of the border.
Faster, high-performance storage with Solid State Drives (SSD). SSDs perform up to 6 times faster than mechanical drives offered by other web hosts. This allows your server to process its most speed-sensitive requests, such as database queries and temporary files, faster. In addition, SSD drives benefit from shorter seek (or lag) time, minimizing any latency during the initial data request.
Optimized Web Server & PHP Setup. We've tweaked every part of our server configuration so that your websites can load faster, even under high load. This includes an optimized PHP configuration with multiple versions of PHP supported, highly optimized Apache/LiteSpeed web server, data compression, an optimized database setup, and over a dozen home-grown solutions to speed up every request your site handles. This generally translates into performance speedup of over 200%, without compromising any of the flexibility and security provided by more traditional setups.
Constant monitoring and rapid interventions. With a team of system administrators obsessed with performance and monitoring your servers every second of every day, as well as automated intervention scripts to detect and fix problems before they impact your websites, problems are addressed in seconds, rather than minutes or hours, as is often the case with other providers.
24/7 Bilingual, Expert Support. Service is a top priority and our staff is here to make sure you get the answers you need when you need them by live chat, phone, or our online helpdesk.
Free Billing & Automation Software. We've partnered with WHMCS, the leading automation software and make their tool available free with Pro and Enterprise reseller plans, and easily installed with our 1-click installer.
Absolutely! Our transfer team will help migrate all your accounts from your current provider while ensuring minimal or no downtime for your clients.

This migration is offered free of charge if you are moving from another cPanel hosting provider, or for a low fixed fee if they are using a different hosting system.

Please open a support ticket from your Client Area to request a hosting account transfer once you have activated your reseller account, or get in touch with one of our reseller specialists for more details.
---
1, 2, 3, 4
View the product and legal disclaimers
From the WHC blog

Automate your Hosting Reseller Business with WHMCS
Good news, web agencies and web hosting resellers! Web Hosting Canada has concluded a new partnership with WHMCS (Web Host Manager Complete Solution)..
Read more

Free SSL Security is Now Included!
Great news for Web Hosting Canada's website owners and their visitors: AutoSSL is now included and enabled on most of our hosting solutions, providing..
Read more