Automate your Hosting Reseller Business with WHMCS
Good news, web agencies and web hosting resellers! Web Hosting Canada has concluded a new partnership with WHMCS (Web Host Manager Complete Solution) enabling resellers to use the WHMCS automation platform to streamline and grow their business. WHMCS is now bundled for free with most reseller web hosting accounts, and available at a low monthly cost with any compatible service, including cloud servers and dedicated servers.
Over the years, WHMCS has become the gold standard when it comes to business automation. If you build websites for your clients, register domain names, provide web hosting or simply provide any sort of recurring web-based service, WHMCS can save you countless hours of manual labor each month. It will increase customer satisfaction, increase retention and ultimately help you compete with the big guys in your industry who already use powerful automation tools.
For example, instead of creating packages and manually creating new accounts for your web hosting clients through WHM, you'll be able to automate the whole process with WHMCS. Through your website, clients will be able select the hosting plan they wish to subscribe to, search for their preferred domain name (and ensure it's available), get invoiced by email, automatically pay via Paypal (or another payment processor of their choice) and receive access to their account seconds later. WHMCS integrates seamlessly with cPanel, and allows 1-click logins and instant password changes. Check out all the details in the WHMCS Feature showcase.
If you already have a reseller web hosting plan with Web Hosting Canada, you'll be able to request a WHMCS license from your Client Area or by getting in touch with us. If you're not already a reseller, sign up today and save an additional 20% on what is already one of the most value-packed offering in Canada.
Already a reseller but hosted with a competitor? Not a problem: switch today and we'll migrate all of your accounts from a cPanel-compatible provider with no fuss and no downtime.
In addition to the powerful WHMCS automation platform, Web Hosting Canada's reseller hosting is packed with features your clients will love, including a powerful Site Builder, a 1-click apps installer for Wordpress installations (or 300+ other useful applications), and friendly 24/7 customer support. All this on fast Canadian servers featuring SSD drives for accelerated performance, with 100% Canadian IPs.
To get started with WHMCS and reselling, explore our reseller web hosting plans.
---
---
Web Hosting Canada
manages fast and reliable online infrastructure with 24/7 support.
Learn more about WHC
Also on the WHC Blog

We're upgrading all Web Hosting accounts!
Newer cPanel, PHP & MariaDB Over the next few weeks, we'll be upgrading web hosting accounts across all of Web Hosting Canada's servers with several under-the-hood updates to benefit from the latest performance...
Read full article

Enhance Your Account's Security with Two-Factor Authentication
Web Hosting Canada is proud to announce the immediate availability of Two-Factor Authentication, a new security measure that will help secure your Client Area from unauthorized access. Once activated, Two-Factor Authentication...
Read full article
1
How can we help?
How can we help?
Our experts are available 24/7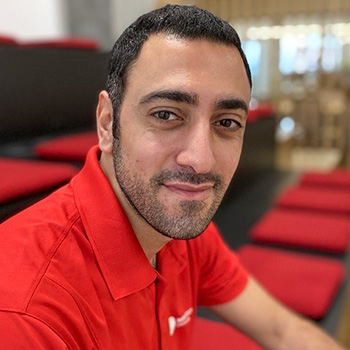 Chat Now
Questions?
Our friendly customer service team is available right now.
Start Live Chat
LIVE CHAT »