Make an Impact: Write for the Web Hosting Canada Blog!
Web Hosting Canada wants you to write for the WHC Blog! We are looking for Canadian entrepreneurs, technology enthusiasts, small business owners, website designers, developers and online marketers that have a knack for writing to share their interesting experiences and insights with us.
If you currently write online, run a small business or just have an excellent idea for a topic, then WHC's blog may be a great platform to gain additional exposure.
What should I write about?
Our blog is a resource for both existing clients and visitors seeking technology updates. Our passion starts with web hosting but continues into any topic that would help small businesses grow online.
If You're a Small Business Owner
You run your small business with a passion. You have learned a great deal, understand where the pitfalls in your industry lie and how to avoid them. You could be an artist, web designer, veterinarian, interior renovator, restaurant owner or anything in between.
Possible topics to write about:
Online marketing
Starting a business
Running a successful business
Managing people
Pursuing your passion
eCommerce
Basically, if it's about starting and managing your business or marketing/securing your online presence, we'd like to hear about it.
If you're a technical expert (designers, developers and online marketers)
You are a master of your craft and have some "secrets" to pass on to the public. You could be a back-end or front-end developer, IT technician, content strategist, SEO specialist, social media manager or anything else. If your job involves the Internet, then you almost certainly have something to contribute.
Possible topics to write about:
WordPress
Industry trends
Security threats and fixes
New technology
Managing client expectations
Why write for WHC?
WHC offers rapid exposure to a wider audience to improve your reach, online presence, and enhance your professional credibility. Accepted blog articles will also be published in our newsletters. Our newsletter, blog, and social media presence reach hundreds of thousands of readers monthly and continues to grow with each passing day.
Authors writing as guest contributors will be fully credited with a byline and link to their main website within the article to further enhance their online profile. Contributors that produce consistent quality work can be invited to become paid contributors, i.e. provided assigned topics and monetary compensation for their writing.
Article Considerations for Guest Contributors
Besides discussing an interesting topic, here are some other considerations.
Original work. All work must be written by the author and be properly cited. Posts must be written specifically for WHC and not republished elsewhere. Plagiarism, in any form, is completely unacceptable.
Value and Quality. All posts should be focused on providing value to prospective readers. To this end, posts must be well researched, engaging and all links within the article must lead to reputable resources.
Interest & Engagement. The number of views and interactions your posts generate is an important metric in measuring their success.
Canadian spin. Our services target primarily Canadians. So should your content!
Minimal self-promotion. You want to link back to your own blog and let people know related and relevant articles? Great! However, that doesn't mean that you can use your guest blogging privileges as a sales pitch, a marketing ploy or for blatant self-promotion.
Images & video support. We encourage the use of appropriate images and screenshots to enhance a post. We recommend using public domain photos. Images found to be under copyright will not be accepted without explicit permission from their author.
Length. Most posts should be a minimum of 700 words (some exceptions are possible).
Language. We accept articles in both French or English. Write in your preferred language and we'll take care of the translation.
Do you accept Freelance Writers?
Writers start off as guest contributors. If you provide regular, well-written and well-documented content, you may apply to become a freelance writer and receive compensation per article. Freelancers can accept assignments by topic or pitch their own ideas.
The amount of compensation may vary depending on a variety of factors, such as length of the article, topic complexity/pertinence, and contributor experience with the topic.
Great! How do I get started?
Start by filling the WHC Contributors Form. After providing us with the initial information, WHC will contact you on possible topics and/or on creating a more in-depth outline on a proposed topic.
Interested parties should be prepared with their contact information, links to their social media accounts, and published writing samples.
Though not absolutely necessary, providing a proposed topic is encouraged.
Thank you for your interest! We look forward to your contributions!
Please note that we may not be able to respond to every contributor application. WHC reserves the right to edit the tone, style, grammar, and formatting of any submitted article.
---
---
Web Hosting Canada
manages fast and reliable online infrastructure with 24/7 support.
Learn more about WHC
Also on the WHC Blog

Join Web Hosting Canada at Strategies PME Conference!
The 7th annual Strategies PME conference is almost here. Join WHC and more than 450 experts during the premier French-language small business event on November 21 and 22 at the Palais des Congres in Montreal. Small Businesses...
Read full article

November Domain Price Changes and Promos
Winter may be coming, but new domains are selling like cupcakes so now is the perfect time to find a great domain name for your new project, business, or event! November Domain Promotions We're slashing prices on 2...
Read full article
1
How can we help?
How can we help?
Our experts are available 24/7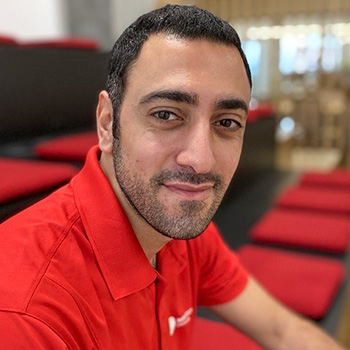 Chat Now
Questions?
Our friendly customer service team is available right now.
Start Live Chat
LIVE CHAT »