We're upgrading all Web Hosting accounts!
Newer cPanel, PHP & MariaDB
Over the next few weeks, we'll be upgrading web hosting accounts across all of Web Hosting Canada's servers with several under-the-hood updates to benefit from the latest performance and security enhancements.
What's changing?
For servers where the native PHP version is 5.5, we're upgrading it to 5.6.

PHP 5.5 has reached its development end-of-life, meaning it will no longer receive important security patches and bug fixes. PHP 5.6 is not only faster with a lower memory footprint, but it's also more secure and better supported.

We're upgrading the database version from MySQL 5.5. or 5.6 to MariaDB 10.1.

MariaDB is a drop-in replacement from MySQL (ie, same functionality, same codebase) but offers performance and stability improvements over MySQL.

Upgrade of the cPanel control panel to version 60

cPanel 60 brings several improvements and bug fixes, including improved SSL support, faster load time, lower memory footprint, improved DNS performance, and better security.

Update to EasyApache4 with MultiPHP Manager

EasyApache4 brings automatic PHP updates to your web hosting servers, and gives you greater flexibility by allowing to set different PHP versions within different folders of the same hosting account (unlike the PHP selector, which sets your PHP version across your entire account).

New MySQL Governor module for better database resource management

MySQL Governor, developed by the CloudLinux team, allows better resource management and control over database queries. It will optimize performance usage across our infrastructure, and reduce resource spikes caused by abusive or heavy processes in our shared environments
How will I be impacted?
While these changes will be rolled out gradually and in such a way to reduce any visible negative impact, your website or account may experience a short partial downtime while some of these components get upgraded.
As always, we'll send out a personalized notice by email a few days prior and we'll also take great care to perform these updates during off-peak hours. We don't expect any of these upgrades to cause more than 30 consecutive minutes of downtime.
Do I need to do anything to prepare?
If you are currently using the default native PHP version 5.5 (or earlier) on your web hosting and are unable to upgrade to a newer version due to some incompatibility with your website or application, you'll want to change the PHP version using the PHP Selector, available in your cPanel. Select the PHP version you wish to use, then click Save. This way, even if we change the default version of PHP on your account, your site will not be impacted.
Note: as most accounts are already configured to use the PHP Selector's custom version, no impact or change will be felt. This would, however, be a good time to give PHP 7 a try, as it's been known to accelerate websites' load speeds by up to 30%! Switching is as simple as selecting it from the pulldown list of version and clicking Apply.
As always, if you use software like Wordpress, Joomla, Drupal, or other popular content management systems, we recommend upgrading to their latest versions to stay on top of latest security and performance enhancements.
What if I'm a Cloud or Dedicated customer?
Then these updates might be of interest to you! Simply get in touch with our friendly support team to request a manual update of your server and we'll gladly get you upgraded at your earliest convenience.
---
---
Web Hosting Canada
manages fast and reliable online infrastructure with 24/7 support.
Learn more about WHC
Also on the WHC Blog

Finding Your Perfect Domain Name Just Got Easier
Web Hosting Canada is delighted to announce the immediate availability of the new Domain Name Search tool, designed from the ground up to make finding that perfect domain name even easier. What's new Over...
Read full article

Automate your Hosting Reseller Business with WHMCS
Good news, web agencies and web hosting resellers! Web Hosting Canada has concluded a new partnership with WHMCS (Web Host Manager Complete Solution) enabling resellers to use the WHMCS automation platform to streamline...
Read full article
1
How can we help?
How can we help?
Our experts are available 24/7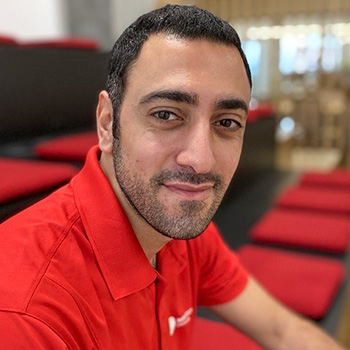 Chat Now
Search the Help Center
Questions?
Our friendly customer service team is available right now.
Start Live Chat
LIVE CHAT »