Finding Your Perfect Domain Name Just Got Easier
Web Hosting Canada is delighted to announce the immediate availability of the new Domain Name Search tool, designed from the ground up to make finding that perfect domain name even easier.
What's new
Over 300 new domain extensions added (that's nearly 400 in total)! New domains like .blog, .shop, .pro, .club and .tech are reshaping the domain name landscape and providing you with shorter, catchier domain name options that better reflect your brand or product.
Faster and more intuitive. Quickly browse through hundreds of results by category, add multiple domains to your cart for faster checkout and perform multiple searches from the same page.
Better pricing. We've slashed prices again as part of our commitment to being your one-stop shop for all your domain needs. If you manage 10+ domains, we'll also be offering volume pricing (stay tuned).
Fully responsive. Search, register and transfer domains from your mobile device or tablet just as easily as you would on your computer or laptop.
Why Choose Web Hosting Canada for my Domain Names?
Experience you can bank on. We're CIRA-accredited, in business for over 13 years, and managing tens of thousands of domains for small business, government agencies, larger corporations as well as Canadian individuals coast-to-coast looking to leave their mark online.
You'll save money. Not only do we offer some of the lowest rates in the industry on registrations, transfers and renewals, but you can even get your domain name for free with web hosting.
It's Hassle-free. The registration and transfer process is fast and entirely automated. Transfers cause no downtime of your website or email. You'll be up and running in no time!
You'll love the features included with every domain, including URL forwarding, DNS Hosting, DNS record management, auto-renewals and domain locking, as well as affordable add-ons such as Privacy Protection, Email forwarding and DNS Anycast technology.
You'd be partnering with a Canadian technology leader committed to building a better Internet in Canada. We're constantly investing to make your services better and more resilient.
True 24/7 live support from qualified experts, by phone, email, and live chat (even on holidays!)
How do I get started?
Visit Web Hosting Canada's Domain Name Search page and find the domain that best matches your business, brand, or project. Complete the short registration process and be online in minutes!
---
---
Web Hosting Canada
manages fast and reliable online infrastructure with 24/7 support.
Learn more about WHC
Also on the WHC Blog

Understanding the New Domain Name Contact Information Rules
Starting December 1, 2016, a new set of rules governing domain name contact information updates, called the Inter-Registrar Transfer Policy (IRTP), is taking effect. These rules will affect how registrants can update the...
Read full article

We're upgrading all Web Hosting accounts!
Newer cPanel, PHP & MariaDB Over the next few weeks, we'll be upgrading web hosting accounts across all of Web Hosting Canada's servers with several under-the-hood updates to benefit from the latest performance...
Read full article
1
How can we help?
How can we help?
Our experts are available 24/7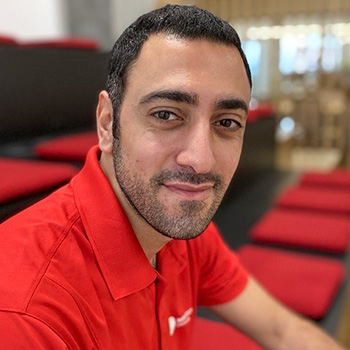 Chat Now
Search the Help Center
Questions?
Our friendly customer service team is available right now.
Start Live Chat
LIVE CHAT »