Understanding the New Domain Name Contact Information Rules
Starting December 1, 2016, a new set of rules governing domain name contact information updates, called the Inter-Registrar Transfer Policy (IRTP), is taking effect. These rules will affect how registrants can update the contact information for their generic Top Level Domains (gTLDs) such as .com, net, .org and .club (among many others). They will not affect country-code Top Level Domains (ccTLDs) such as .ca, .fr and .be.
What is changing?
Required Authorization. Whenever any important information is changed in your domain name's registrant information, you will be required to confirm the request by email. Both the old registrant and the new registrant will need to authorize the change if you are changing the email address on file. If the change is not authorized in 14 days, it will be reverted.
Transfer Lock. A successful change of registrant will immediately enable a sixty (60) registrar transfer lock on a domain name. The old registrant or their designated agent may explicitly agree to opt-out of the lock at the time of submission or through the authorization email.
Email Notifications. After a successful change of registrant is processed, both the Old and New registrants are individually notified by a change of registrant confirmation email to their respective email addresses.
Why are these changes happening?
These changes are being implemented worldwide to improve the security of your domain names and to help fight unauthorized domain transfers.
How will this affect my domains with Web Hosting Canada?
Unless you're changing your domain name's contact information (also referred to as WHOIS information), it won't.
Otherwise, any change (however small!) to your domain name's registrant first name, last name, or email address, as well as, in some cases, administrative contact email (if there is no registrant email) will automatically trigger the authorization process. If you don't authorize the change within the prescribed delays, they will automatically be reverted.
By having your domain registered with Web Hosting Canada as of December 1, 2016, you are authorizing us to act as your Designated Agent. This basically means you'll be able to enjoy a streamlined contact information change process (essentially the same process you're already using from our secure Client Area), while still retaining full ownership of your own domain.
What if I have other questions or concerns?
As always, just get in touch with us! We're available 24/7 to answer your questions by phone, email, or live chat.
---
---
Web Hosting Canada
manages fast and reliable online infrastructure with 24/7 support.
Learn more about WHC
Also on the WHC Blog

2016: Web Hosting Canada's Year in Review
2016 was certainly an eventful year around the world, and an equally big year for Web Hosting Canada and its clients. Here's a recap of some of the highlights: WHC is Now the #1-ranked .CA Domain Name Registrar ...
Read full article

Finding Your Perfect Domain Name Just Got Easier
Web Hosting Canada is delighted to announce the immediate availability of the new Domain Name Search tool, designed from the ground up to make finding that perfect domain name even easier. What's new Over...
Read full article
1
How can we help?
How can we help?
Our experts are available 24/7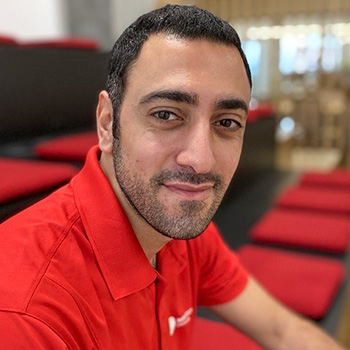 Chat Now
Search the Help Center
Questions?
Our friendly customer service team is available right now.
Start Live Chat
LIVE CHAT »