2016: Web Hosting Canada's Year in Review
2016 was certainly an eventful year around the world, and an equally big year for Web Hosting Canada and its clients. Here's a recap of some of the highlights:
WHC is Now the #1-ranked .CA Domain Name Registrar

We're incredibly proud to have been listed the world's #1-ranked .CA Registrar as per the Canadian Internet Registration Authority's (CIRA) December 2016 registrar ranking, beating out international hosting conglomerates for the 4th month this year.

This achievement has only reinforced our steadfast commitment to providing Canadians coast-to-coast with the best possible experience moving into 2017. We're celebrating (and giving back) by providing clients with heavily discounted domain registrations on .CA and several other domain name extensions.

Newer, better technology

2016 was no stranger to innovation. We've rolled out the latest versions of CloudLinux for improved stability, the latest PHP 7 with PHP-FPM for faster performance, AutoSSL for improved encryption across our Cloud & Dedicated servers line, 2-Factor authentication for increased Client Area security, MariaDB 10.1 with MySQL Governor for improved database performance and stability, RankingCoach for better visibility in search engines, and hundreds of other under-the-hood updates and tweaks.

New Domain Finder with over 300 new domain extensions

We've rolled out our own domain name spinner, to make finding that perfect domain name even easier. New domains like .blog, .shop, .pro, .club and .tech are reshaping the domain name landscape and providing you with shorter, catchier domain name options to better reflect your brand or product.

Better support, faster response times.

We've nearly doubled our support staff over the past 12 months to continue providing timely, quality support to a growing customer base 24/7 in both French & English. A fast-paced growth has had its challenges, but we continue to tweak our processes and increase both our internal and public-facing knowledge base with solutions to new problems, day after day, striving to meet or exceed our support SLA.

Tighter partnerships – because you can't always go at it alone.

We've created or reinforced important strategic partnerships with cPanel, CloudLinux, Weebly, WHMCS, CIRA, rankingCoach and SpamExperts, to provide you with the most comprehensive and integrated experience.

Updated, mobile responsive Client Area

Managing your products and services has never been easier with our revamped Client Area. Our dev team has been hard at work to ensure that your user experience is fluid and optimized, both from your workstation and mobile devices. We've also laid out the ground work to enable rapid deployment for new features expected to be rolled out in early 2017.
So as 2016 wraps up, we can safely say it's been a busy year for us all. With Internet adoption continuing to rise and online sales climbing, the outlook is equally promising for 2017. On behalf of all of us at Web Hosting Canada, we look forward to another successful year servicing you and your business, and wish you and your loved ones the happiest of holidays!
If you have any suggestions, comments, or requests, our management team is eager to hear them at feedback@whc.ca.
---
---
Web Hosting Canada
manages fast and reliable online infrastructure with 24/7 support.
Learn more about WHC
Also on the WHC Blog

Transfer-in your Domains for 4.99$! [ended]
Consolidate your Domains under one roof with our Transfer-In Sale Do you manage several domains with different providers? Now is the perfect time to bring all your domains under one roof and save with Web Hosting Canada's...
Read full article

Understanding the New Domain Name Contact Information Rules
Starting December 1, 2016, a new set of rules governing domain name contact information updates, called the Inter-Registrar Transfer Policy (IRTP), is taking effect. These rules will affect how registrants can update the...
Read full article
1
How can we help?
How can we help?
Our experts are available 24/7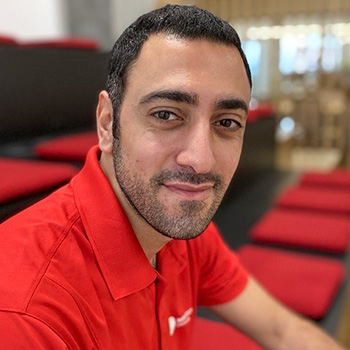 Chat Now
Search the Help Center
Questions?
Our friendly customer service team is available right now.
Start Live Chat
LIVE CHAT »