Free SSL Security is Now Included!
Great news for Web Hosting Canada's website owners and their visitors: AutoSSL is now included and enabled on most of our hosting solutions, providing free, automated, basic SSL security .
Why should you care? Some facts:
Security – 85% of online shoppers avoid unsecure websites.
Speed – 40% of them will leave a website that takes 3 seconds or more to load, with every additional second of delay reducing conversions by a further 7%.
Google Ads – Google Ads (formerly AdWords), now advises that 100% of ads should be directed to an https protected site as part of Google's initiative to create a safer Internet. Furthermore, though the exact parameters of the quality score, which affects how much you pay per click, in Google Ads are a closely guarded secret, it is reasonable to assume that having an SSL certificate or not affects that score.
AutoSSL helps enhance security while improving your website's loading speed.
SSL Gives your Website Visitors the Security They Deserve
How can you tell if a site has safety measures in place?
If you look at the address bar when on a website, you can see that a site has protection when the web address begins with https (the 's' indicates a protected website).

This protection comes from SSL certificates. SSL encrypts data (like passwords and credit card information) sent between the website and the visitor's browser so that hackers cannot easily intercept and decode it.
With AutoSSL, your website is automatically protected with SSL and helps your visitors stay safe and have confidence when purchasing your products and services online. AutoSSL certificates are issued and renewed automatically by Comodo (update: rebranded as Sectigo) as long as your domain name is working and linking correctly to your Web Hosting Canada account or server.
SSL Enables HTTP/2, Making Your Site Faster
HTTP/2 is the latest update to the Internet's website transmission protocol (HTTP), and allows your website to load up to 4 times faster. Most modern browsers, such as Chrome, Firefox, and Edge, will only take advantage of HTTP/2 if your website has SSL enabled.
HTTP/2 is now available by default across all of Web Hosting Canada's services. Combined with AutoSSL, your visitors will be able to quickly benefit from the additional performance boost.
How Do I Enable AutoSSL and HTTP/2?
If you are using Pro or Enterprise Web Hosting, Reseller Hosting, Dedicated Servers, or Managed Cloud Servers, then both are enabled by default. To actually start using them, you'll want to configure your website to use https instead of http in the address bar. The specifics on how to do this may vary depending on your website, and may include forcing the use of SSL through a setting in your account.
What if I Need More Than Basic SSL?
For websites generating more than 10,000$ in yearly revenue or storing and exchanging sensitive data, WHC recommends premium SSL certificates, which include professional installation, site seals, warranty levels, and extended validation.
Enjoy the new features and Happy Hosting!
---
---
Web Hosting Canada
manages fast and reliable online infrastructure with 24/7 support.
Learn more about WHC
Also on the WHC Blog

7 Things to Consider About Website Backups
We all know that website backups are important just like we know that seat belts and safety nets are important: you don't always need them but when you do, they're life-savers. Do the following scenarios sound...
Read full article

Boost Your Website's Performance with Cloudflare's CDN
On the Internet, data between your website and its visitors travels fast: at the speed of light, to be specific. But even at the speed of light, data traveling from your Canadian website to an Australian visitor may take...
Read full article
1
How can we help?
How can we help?
Our experts are available 24/7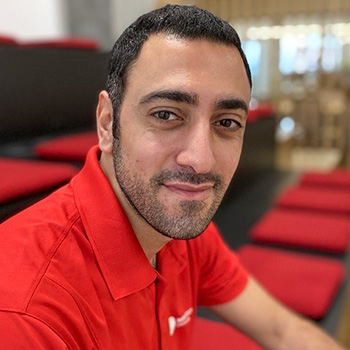 Chat Now
Questions?
Our friendly customer service team is available right now.
Start Live Chat
LIVE CHAT »