AlmaLinux 8 is now available!
AlmaLinux 8 is now available with our Cloud and Dedicated servers.
Are you a Cloud or Dedicated server administrator? Read on to learn about how this affects you.
What is AlmaLinux 8?
AlmaLinux 8 is an enterprise-grade operating system (OS), like CentOS, that provides a powerful platform for your servers to deliver websites and email. It was developed in response to the announcement that CentOS 8 support has reached 'end of life'. This means essential security updates will soon no longer be available for this OS.
How do I get it?
If you activate a new Cloud or Dedicated server, you will now have the option to have AlmaLinux 8 pre-installed as your OS.
Why choose AlmaLinux 8?
Here are some of the notable benefits you'll get with AlmaLinux 8:
Built for enterprise: It's an enterprise-grade OS that is more than capable of handling substantial server workloads.
Long support windows: Support for AlmaLinux 8 has been committed to until at least 2029, including thoroughly tested updates and security patches.
Easy to switch over: AlmaLinux is a 1:1 binary replacement for Red Hat Enterprise Linux (RHEL). This makes switching from the same versions of CentOS to AlmaLinux a breeze, requiring minimum effort.
Full cPanel Support: Having partnered with AlmaLinux from the beginning, you can expect the same high level of support from cPanel & WHM as provided for CentOS.
What's the difference between Cloudlinux and AlmaLinux 8
CloudLinux is a commercial OS built specifically for website and email hosting. It's the OS that currently powers WHC's Web Hosting, Reseller Hosting, and Managed WordPress Hosting services, and it's the recommended OS for Dedicated Servers.
The main benefits of CloudLinux vs AlmaLinux 8 are:
Better security: Features such as CageFS (a virtual per-user filesystem for attack prevention), HardenedPHP (secures unsupported versions of PHP), and SecureLinks (kernel-level defence) combine to provide a high level of security.
Improved performance: PHP pages are served quickly and reliably using Mod_lsapi, also centralized monitoring and diagnostics tools help you fix any performance bottlenecks.
Resource isolation: Prevents downtime in shared server environments by isolating the impact of high resource usage to the offending tenant only. Greatly boosting server stability and performance.
Better features: Additional features such as MySQL governor (for SQL monitoring), LVE Manager (for control panel management), and much more!
Should I upgrade to AlmaLinux 8 and how do I upgrade?
If you have a Cloud or Dedicated server and are running CentOS 7 (or earlier versions!), you should consider upgrading to AlmaLinux 8 or CloudLinux by summer of 2024, as June 30, 2024, is end-of-life (EOL) for CentOS 7.
This will increase the security and usability of your server and give you a solid foundation for years to come.
Upgrading the OS of your server is not a simple operation. It generally involves activating a second server running the new OS, then migrating the contents from the older server to the new one. Our support team can assist you with this when needed.
If you have any questions, please feel free to reach out!
---
---
Web Hosting Canada
manages fast and reliable online infrastructure with 24/7 support.
Learn more about WHC
Also on the WHC Blog

Design a home office to increase productivity
Working from home is no longer a luxury enjoyed by a small few but is now the gold standard. It can certainly allow a better work/life balance, yet can also have its own challenges. Working in a comfortable and functional...
Read full article

How to beat procrastination and get more done!
We've all been there... Sitting in front of the screen, facing a daunting task. And then... maybe just a quick email check or a quick scroll on Facebook? Or even a quick google search related to the task… And without...
Read full article
1
How can we help?
How can we help?
Our experts are available 24/7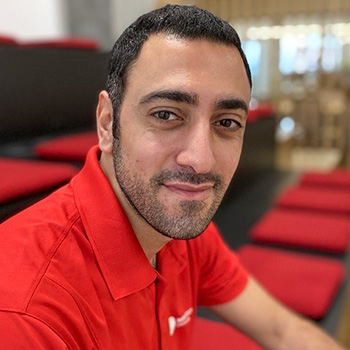 Chat Now
Questions?
Our friendly customer service team is available right now.
Start Live Chat
LIVE CHAT »