Weebly Websites Now Include Free SSL!
In response to popular demand, Web Hosting Canada is proud to announce free SSL security on all Starter, Pro and Business Weebly site builder plans!
Why do you want an SSL certificate for your Weebly site?
SSL is a security measure that protects your visitors by encrypting information transmitted between your website and your visitors.
Its main functions are to:
Protect Visitors: When they buy something or send a message through your website, the information they send can't be read if intercepted, preventing hackers from accessing sensitive information.
Promote Trust: SSL certificates display padlocks in the address bar, visually indicating your website is secure. Websites without SSL have begun displaying "Not Secure" in the address bar when using Chrome, the most popular web browser!
Improve rankings in Google: Search engines want to give people results that answer their needs securely. They will prioritize websites protected with SSL over similar websites without this protection.
Why is Weebly awesome?
If you haven't already tried it, Weebly is a user-friendly site builder that helps anyone build a beautiful, unique website in no time! It features:
Superior Drag and Drop Interface: Grab the element you want and place it on your page. It's just that easy.
Responsive Design: All Weebly templates are made to look just as good on a smart phone as they do on a desktop. This is essential for success in today's online market.
Access to Source Code: Weebly allows you to manipulate the HTML and CSS code for your website, which provides a great deal more flexibility than other drag and drop programs. For instance, using the Embed code element a person can easily add an affiliate program banner to make their site profitable.
The Apps Center: On top of all the excellent designs and user-friendly interface, Weebly provides an App Center so you can do a great deal more with your site.
Enabling SSL is easy! Follow these simple steps.
Happy Hosting,
The WHC Team
---
---
Web Hosting Canada
manages fast and reliable online infrastructure with 24/7 support.
Learn more about WHC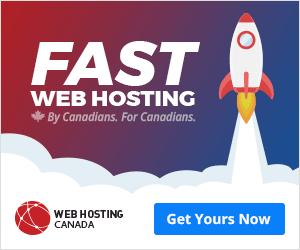 Also on the WHC Blog

Boost Traffic and Sales on Your Website with RankingCoach
You worked hard to build your website, but how do you get potential clients to find you online? Search Engine Optimization (also called SEO) is the best way to get started and RankingCoach can help! SEO is a collection...
Read full article

WHC Affiliates: Refer a friend and earn up to $300!
If you own a website, a blog or send out emails, then you could be making money right now with the Web Hosting Canada affiliate program. What is affiliate marketing? The idea is simple: once enrolled as an affiliate,...
Read full article
1
How can we help?
We're online!
Our experts are available to answer you immediately.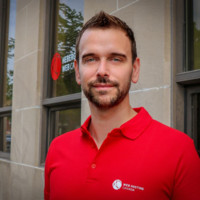 Start Live Chat
Questions?
Our friendly customer service team is available right now.
Start Live Chat
LIVE CHAT »