WordPress Hosting is coming to WHC!
Summer heat waves may be upon us, but the Web Hosting Canada team isn't slowing down! We're working hard on our next awesome project, and it's nearly here: WordPress Hosting.
While Web Hosting Canada clients have been enjoying the WordPress platform and our 1-click installation process through our web hosting, Cloud servers, and Dedicated Servers for years now, our new WordPress solution will make your experience smoother, faster and more secure. We're planning on officially launching it at WordCamp Montreal on August 11-12!
What is WordPress?
In case you're new to the web (or have been living under a rock), WordPress is the most popular content management system on the planet. From its humble beginnings as a blogging platform, Wordpress today powers over 25% of websites online. It's the preferred choice of techies and amateurs alike due to its open-source design and near limitless plugins which lets you take your website as far as your imagination allows.
What can I expect from WordPress Hosting?
The list of features and perks are growing with every passing day, but here's a sneak peak at what's coming:
Instant onboarding
No more working through an installer or making difficult security and design decisions to get your first WordPress website up and running. With WordPress Hosting, your WordPress website will be ready to go within minutes and includes sample content to help you get started.
Better performance
If there's one thing we hate, it's slow websites. That's why we've designed our WordPress Hosting platform to be as fast as possible. Including multiple levels of caching straight out of the box, super fast pure-SSD storage, multiple gigabit network connections, optimized PHP 7.2 and built in compression.
Distinctly Canadian
Designed in Canada, hosted on Canadian servers, and pre-configured for bilingual (French/English) websites right out of the box. What's more Canadian than that?
Better security
Hosted WordPress comes hardened with advanced security configurations and includes SSL, daily backups, automatic updates, automatic threat detection & mitigation, 2-factor authentication and DDOS protection.
More features
WordPress is even better when it comes enhanced with free goodies, including free email for all your staff, staging environments to test your changes before making them live as well as wp-cli and GIT for power users.
Join WHC at WordCamp in Montreal
Web Hosting Canada is proud to be sponsoring WordCamp Montreal, a WordPress conference on August 11 and 12, 2018. WHC's founder and CEO, Emil Falcon, will also be giving a presentation on WordPress security during the event. Drop us a line if you're planning on attending or look out for members of our team sporting the WHC red t-shirts if you're there!
Seeking Beta testers for WordPress Hosting
Interested in trying out our WordPress platform and providing us with feedback? WHC is actively seeking beta testers with our without current active WordPress websites. We're looking for users with all types of experiences (from none to tech-geek) to provide insights on our solution as we approach our launch date. If you're interested in participating, please contact feedback@whc.ca and we'll get you set up. You'll also be eligible to win WordCamp Montreal conference tickets (a 50$ value, limited quantities available).
No time for beta testing our systems but still have valuable insight or suggestions to provide? Make sure to leave your comments below.
Happy hosting,


---
---
Web Hosting Canada
manages fast and reliable online infrastructure with 24/7 support.
Learn more about WHC
Also on the WHC Blog

Introducing Imunify360: Your New, Intelligent Firewall
Web Hosting Canada is proud to announce that Canadian Web Hosting and Reseller Hosting now include Imunify360, an intelligent firewall that takes your website's security to the next level (or next six levels, even)! As...
Read full article

cPanel Phishing Email Scam: Learn or get burned
cPanel users are being targeted by scammers. Here is information on how to spot these underhanded emails to keep your account safe. What's the scam? cPanel clients are receiving official looking emails that ask them...
Read full article
1
How can we help?
How can we help?
Our experts are available 24/7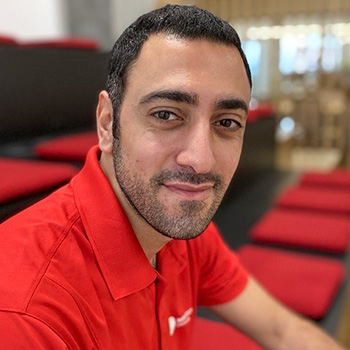 Chat Now
Questions?
Our friendly customer service team is available right now.
Start Live Chat
LIVE CHAT »