A new Client Area is coming!
Wouldn't it be great if some of your daily actions and operations were easier to manage? And even better if one of the platforms you use was suddenly easier to navigate with services that are simpler to utilize?
We certainly think so!
It's with this in mind, in early 2022, that the team set out to build a new and improved Client Area that would deliver a superior user experience — a space where you can find and do what you need in fewer clicks.
Today, we're happy to announce that the new Client Area is now being rolled out to a handful of Beta testers, and will be made available to all WHC users in just a few weeks. Here's a sneak peek of what's coming:
Reinvented dashboard with 1-click actions
No more wading through multiple pages before accessing your preferred features. Popular features, customized per product, are available in 1-click access directly from your main dashboard for most of your products.

Optimized interface for services
Need to dive deeper with a specific service? Each service's management page has been redesigned and updated to highlight popular actions and logical grouping based on how most clients use them.
An overview of the new interface for managing your web hosting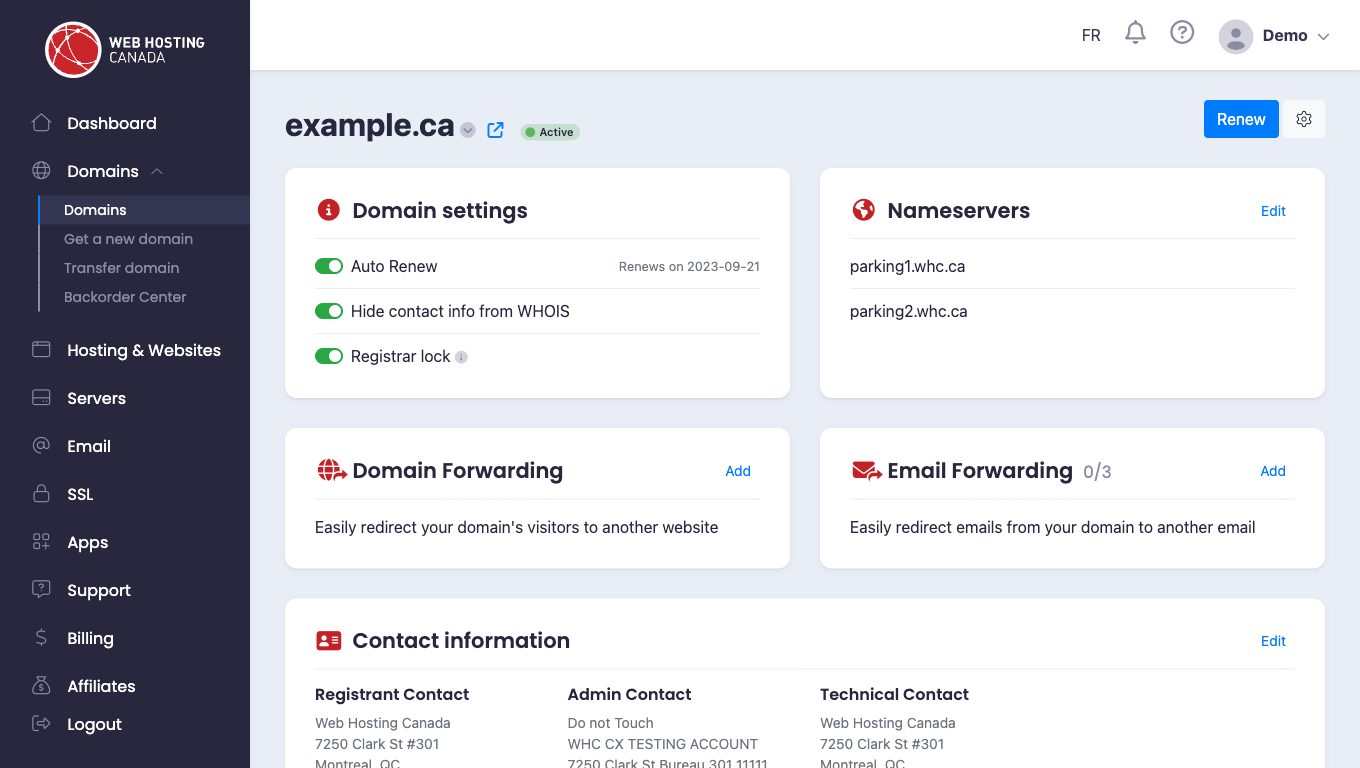 An overview of the new interface for managing your domains
Cleaner look & intuitive navigation
We've grouped services to allow for more intuitive usage and navigation. For example, website-related services, such as Web Hosting plans and Website Builder plans, are grouped in a single Hosting & Websites group and listed separately from Servers, which include Cloud & Dedicated Server plans.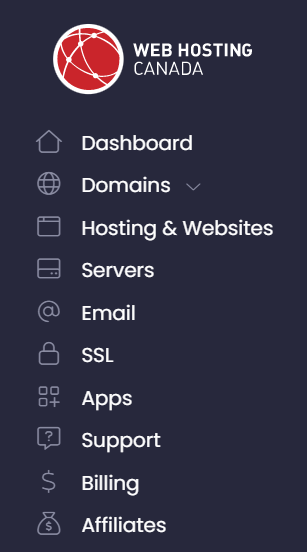 Switching from one service to another within your Client Area is now also easier thanks to contextual links.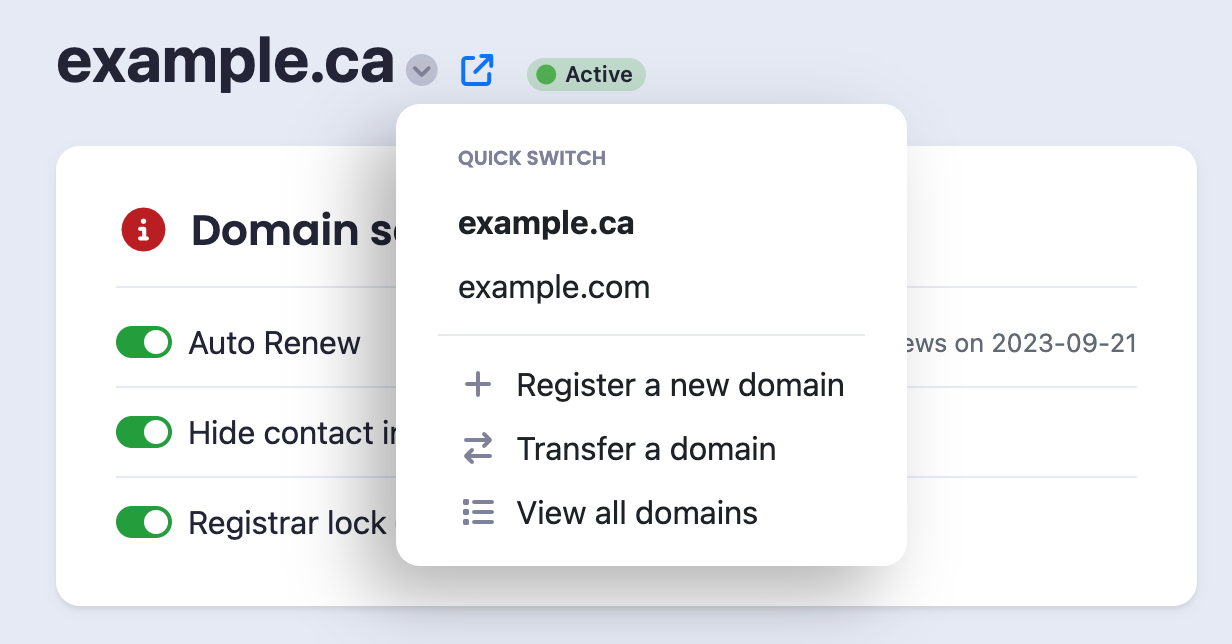 Better Performance & bulk actions
We've gutted the platform and rebuilt it from the ground up with performance and security in mind. Now, popular actions take only a fraction of the time they used to in order to successfully complete.
Bulk actions, a popular feature request for those of you managing hundreds of domains or services at WHC, are now even more powerful and will support queueing, allowing you to get more done, faster.

Overview of the bulk actions interface to manage your domains
Better onboarding
We get it, technology isn't always easy to master. That's why we're creating built-in step-by-step onboarding guides to help you make the most of your WHC products & services as soon as they're activated. It provides advice and suggestions and walks you through recommended steps based on how you've used your service thus far.
We're just getting started
While this is a significant release that the whole team has worked hard to realize, it's actually only one step towards what we hope will ultimately be your go-to hosting, website and domain management platform, built and designed to help Canadians and their businesses succeed online.
We expect future improvements to come even faster as we continue investing in improving our offers and services, while ensuring you're making the most of them.
Wanna try it? Become a Beta tester!
Want to be among the first to try our new system, don't mind working through some bugs and want to contribute back to improve the user experience for all? Then we want to hear from you! Contact nca-beta@whc.ca from your primary client email address on file and Remy, our own UX Designer, will provide you with early-bird access. He (and I) will also be looking forward to your feedback!
---
---
Web Hosting Canada
manages fast and reliable online infrastructure with 24/7 support.
Learn more about WHC
Also on the WHC Blog

The Domain Club at WHC
This new year's off to a great start for domainers and domain enthusiasts. Always with the goal of continuously improving the overall domain experience at WHC... We just launched The Domain Club! That's right!...
Read full article

9 business ideas for 2023
It's a fact that more and more Canadians are getting a side job to earn extra income. And because everyone is good at something, many decide to follow their passion and start their own business or online project. And...
Read full article
1
How can we help?
How can we help?
Our experts are available 24/7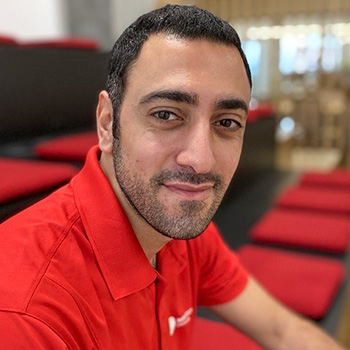 Chat Now
Questions?
Our friendly customer service team is available right now.
Start Live Chat
LIVE CHAT »