Premium Domains at WHC
WHC continues to invest in its domain division. After launching The Domain Club earlier this year and with our well-established Backorder Platform, we're keeping the domain momentum going.
Premium domains are now available at WHC!
We explain exactly what premium domains are and why they're usually worth the extra money. Just scroll down!
What are premium domains?
A good domain name is essential to a business or a website's success. After all, it serves as your digital identity and online address.
However, not all domain names are created equal. Some are considered more valuable and thus have a higher price tag. Those are considered premium domains.
They're typically shorter, easier to remember, and often relevant to a niche or industry. Premium domains often contain highly-searched keywords that help clients stand out. They can also help improve brand recognition, increase website traffic, and generate more leads and sales.
There are two groups of premium domains:
Registry Premium Domains: Domains deemed premium by the operator of the Top Level Domain, aka the domain registry. Available now at WHC
Aftermarket Domain Listings: Already-owned domains that someone (often domainers) listed for resale. Coming soon to WHC
How does it work at WHC?
As a first round, WHC now offers the possibility to register Registry Premium Domains.
As previously said, these domains are sold at a higher price, determined by the registry. This premium price applies to the registration and can also affect the cost of renewals and transfers.
For the Aftermarket Listings integration, the team is currently fine-tuning it and making sure you get the best domain experience possible. But rest assured; it's coming!
Why choose a premium domain?
When most options are already taken, buying a suitable, shorter, easy-to-remember domain at a higher price can be worth the investment. Premium domains can definitely make a difference in establishing a solid online presence or strengthening an existing one.
Premium domains often represent an excellent investment opportunity, and while they're available to everyone, they're very popular with domainers (those who invest in domains). These investors buy and sell domain names to make a profit.
How to register a premium domain?
Registering a premium domain at WHC is quite simple. The process is very similar to registering a regular domain. You simply need to search for a domain name based on the keywords you want. If a premium domain matches your search terms, it will show up in the results. Once you pay for the domain, you can start using it as soon as it's active in your account.
Why choose WHC for domains?
As always at WHC, every domain you have with us includes free domain forwarding, free email forwarding, our Canadian DNS hosting, and an advanced DNS zone editor.
And that's not to mention all the other benefits of choosing WHC for your domains. We're a proud Canadian company and a certified green web hosting provider. Prices are in Canadian Dollars, and our friendly team is available 24/7.
Premium is power!
Simply put, buying a premium domain name allows you to get the domain you want. While they can be expensive, premium domains are often worth their price.
Curious? Try searching for a domain by entering any keyword related to your business, project, or domain name. You'll see if a premium domain turns up in the results.
And stay tuned for round 2: Aftermarket domain listings are coming soon!
Plus… don't forget to save this date: May 4th, 2023! WHC will be hosting a friendly domainer get-together in our Montreal headquarters.
Be there or be square.
Frank Michlick, Chief Domain Nerd at WHC.
---
---
Web Hosting Canada
manages fast and reliable online infrastructure with 24/7 support.
Learn more about WHC
Also on the WHC Blog

The new Client Area is here!
Wouldn't it be great if some of your daily actions and operations were easier to manage? And even better if one of the platforms you use was suddenly easier to navigate with services that are simpler to utilize? We...
Read full article

Web Hosting: Glossary 101
Like everything tech-related, the world of web hosting can feel challenging to understand at first, with countless terms, very technical jargon, and the different service offerings. This is where a web hosting glossary comes...
Read full article
1
How can we help?
How can we help?
Our experts are available 24/7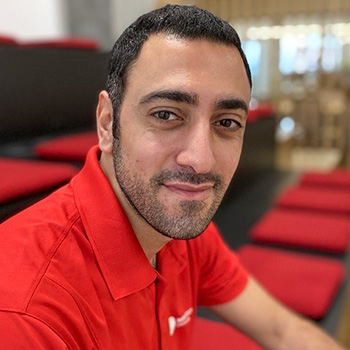 Chat Now
Questions?
Our friendly customer service team is available right now.
Start Live Chat
LIVE CHAT »