Is it time to invest in domain names?
Wish you had been tracking crypto and NFTs long before they became 'mainstream'? Maybe it's time to consider investing in domain names. Although we get it, securing a domain name is not as exciting as trading coins powered by a famous dog meme.
On the other hand, domaining (buying domains to resell them for profit) can turn out to be quite a lucrative business if you have good intuition and timing on your side. Some domainers even do this full-time!
Domains are hot and lucrative commodities right now, probably because of the finite number of domains in an increasingly tech-driven world. Furthermore, the domain sector is bound to continue growing and the demand for great domain names will likely continue increasing.
Of course, there are many other reasons why everyone should consider securing a domain name. But knowing that a good domain name appreciates in value over time, is even more incentive to jump on this bandwagon. For example, voice.com was sold for $30 million in 2019, and closer to home, jobs.ca sold for $600,000!
Are you ready to learn how you can make money off domain names, too?
What is domaining?
Domain investing, aka 'Domaining', is the act of buying a domain name in the hopes of reselling it for profit in the future, much like real estate or Tim Hortons' hockey cards!
If you can secure the right domain name and sell it at the right time… You might just hit the jackpot!
Getting started in the world of domaining is pretty straightforward𑁋anyone can buy a domain for a few dollars in a matter of minutes𑁋but finding the right domain to invest in can be a little more challenging. We explain how to get started in this blog post, but first, here are a few key terms you need to know:
Basic Lingo
Domain Name
A string of alphanumeric characters that serves as a unique online address, to help people find a website. For example, whc.ca is our website's unique name online.
Domaining
It's the act of buying, selling or speculating on domain names with the intent to generate a profit. Basically, it's the name given to domain name investing.
Domainer
Any person or company that buys, sells, markets, speculates, or monetizes domain names.
TLD or Top-Level Domain
The last part of a domain name, the section that comes after the final dot (like .COM, .NET, .XYZ).
ccTLD or country-code TLDs
TLDs that reflect specific countries (like .CA for Canada or .FR for France) There are more than 300 different ccTLDs.
Domain Backorder
The process through which a person (usually domainers) can request to secure previously owned domains that have just expired and before they become available to everyone else. Pssst! We just launched the beta version of our own Backorder system for .CA here at WHC and we think you should check it out.
Domain Name Portfolio
A collection of domain names that are registered by a domainer. Building your domain portfolio means building an inventory of domain names.
Domain Aftermarket
The secondary market for domain names that are already owned by someone. It mostly consists of domain marketplaces or specialized auction houses that act as middlemen between a buyer and a seller to negotiate and complete a domain transaction. It's often done anonymously.
Domain Marketplace
The main platforms used by investors who want to sell or market their domains. These platforms are usually simple to use and allow you to showcase your domains to interested buyers.
How do I start?
The best part about domaining is that it's open to anyone. No matter if you have a small or a large amount to invest, opportunities are there for anyone to seize. In order to build a high-quality portfolio, knowing how to identify a good domain name is of utmost importance.
How to identify domains worth investing in
Shorter is better when it comes to a domain. (Single-word domains = bullseye!) Often called 'premium' domains, the demand for short domain names is constant and only growing. Shorter domains can be worth a lot of money depending on the sector and the keyword's search volume. E.g. abc.com or you.ca.
Keyword-rich: Look for domains with keywords that are highly relevant to a particular niche, industry or location and have high search volume. E.g. creditcards.ca or pets.com.
Specific: The more specific and descriptive a domain describes a product or a service, the better it is. Knowing that most domain names act as a brand, it's better to choose domains that speak for themselves. E.g. match.com, or
Memorable: A domain should always be easy to remember and easy to type. The more memorable a domain is, the more likely the customer will remember it, type it correctly, visit the website (and hopefully spread the word). This is why shorter domains are so valuable. E.g.: hahaha.com, or
Brandable: If you find a short, catchy domain that has the power to create an online identity, well, it probably qualifies as 'brandable'. This type of domain uniquely identifies a company or brand online. They can be made-up words like Flickr.com or DeepL.com or simple short sentences like Netflix.com or Salesforce.com. Brandable domain names should ideally be shorter than 7 characters.
Top-Tier TLDs: It is not surprising that .COM domains are the most sought after and have the highest resale value on the market. However, keep in mind that .CA is highly relevant for anyone based in Canada, and while we're at it, we should also mention the rise of .CO and .XYZ!
How do I register my first domain?
This is the easy part, and it's fun too! Before you can sell anything, you need to build your inventory aka your portfolio. If you want to register your first domain name, there are two main options:
Register a brand-new domain name with a registrar like us here at WHC; registering a domain name using the regular registration process is easy and everyone can do so for only a few dollars. Identify a demand or a niche (this works particularly well if you're familiar with or an expert in this industry/niche). Use your creativity and imagination to figure out what areas or names might be valuable in the future. Then, just check if this domain is available and, if it is, simply secure it with a few clicks of your mouse.
Try to register valuable previously-owned domains the moment they become available again. This is done through a process called Backordering, for .CA domains it's referred to as TBR (to be released). This system is frequently used by domainers, since interesting domains can often be found there, for a bargain price. In case you want to check it out, WHC just introduced its own top-of-the-class Backorder system for.CA domains. Check out the list of domains available or learn more about the process here.
Fun Fact: The very first .com domain was secured in 1985! The honor goes to
symbolics.com
and it's the oldest registered .com on the internet. And guess what? It's still up today AND it's
owned by a domainer
.
What about social media handles?
Now that you secured a great domain name, what if you could add even more value to it… for free!?
Selling a domain name is great, but selling a brand as a package is better. What does that mean? If you secured a domain that's short and brandable, don't be shy to venture out and secure social handles too! Being able to offer a complete online presence to a buyer will definitely make a difference when it's time to talk $$$. Think of securing handles on Twitter, Facebook, LinkedIn, or any other relevant platforms for that particular domain.
What about renewal costs?
If you decide to branch out into the domaining business, an important factor to consider before securing any domain is the renewal fee. Most often, the initial registration is only a few dollars for the first year, depending on the extension.
Renewal fees for a .com or .ca domain can be around $10-20 per year. Domain pricing can vary substantially based on the TLD you choose and the registrar you register it with.
How do I sell a domain name?
Domain investors often hope to recoup 10 to 100 times (or more!) of their initial investment when selling a domain. While that may sound ambitious, there are two major reasons for this:
It's quite difficult to estimate the precise value of a domain name
Domain investors have to hold onto most of their domain inventory for a longer period (especially longer domains) before being able to sell them for a decent profit
Now that we have that out of the way… how do domainers actually sell their domains? There are a few ways they do this, including:
Posting the domain in aftermarkets
The majority of domainers will post their domains in aftermarket forums or marketplaces where potential buyers can browse and purchase, bid in an auction, or make an offer on domains. Sedo is a good example of this type of marketplace.
Reaching out to potential buyers
Domainers will find potential buyers for their domains and reach out to them. For example, if you own autoparts.ca, you can do a quick online search to find hundreds of end users to contact to see if they'd be interested in making an offer.
Creating a domain landing page
Some domainers will create a landing page for their domains and include a contact form on the page itself so that if anyone who visited the site would like to purchase the domain, they can simply reach out to make an offer.
If the page generates lots of traffic, they may even get more creative and have that landing page generating additional revenue through selling ad space. It has the potential to bring in additional income from people clicking on the ads. Pretty smart.
How can I become an expert domainer?
Yes, domaining is an interesting opportunity for any investor, but if you want to earn money selling domains, it'll require thorough research on your part. Learn everything you can on domaining and reach out to other domainers. Once you've done your homework, you'll want to figure out your strategy, your niche, and your plan of action. Just like you would for any other business.
How do you learn more, keep up-to-date and become, dare I say it, an expert?
Educate yourself
Of course, you should take the time to educate yourself on domaining and the domain industry before investing any money. Follow blogs and subscribe to newsletters to keep ahead of trends. Many domainers who do this for a living, enjoy sharing their knowledge and expertise on forums. You can attend online conferences and events and even take a course on domaining. Here's a list of where to start your research:
Find your niche
Everyone's an expert in something, so invest in a market that you already know a lot about! If you already have a job and you have extensive knowledge in a certain industry, well that should probably be your niche. You'll be able to locate buyers more quickly, determine pricing for your domains, and gain authority in that particular market. It doesn't mean you can't consider buying a great domain outside your niche when you have the chance, but becoming an authority in a specific market is a definite edge.
How lucrative is it, though?
Making money reselling domain names is a practice that's nearly as old as the internet. Throughout its short history, domaining transactions have reached millions, however, domains are traded between buyers and resellers every day for amounts much less significant, which still allow for new players to join, and presents exciting opportunities.
Is it too late to snatch a great .com domain?
The vast majority of websites online today are using the .com extension, and therefore a lot less are still available to register. Plus, due to its great history and to the fact that a .com is the usual go-to when searching for a domain, it has the highest resale value compared to other TLDs. Ultimately, it comes down to the law of supply and demand, and a great .com is indeed, a lot harder to find. You will end up paying a lot more if you acquire it from another domainer or in the aftermarket.
Here in Canada, we recommend that you consider .CA, or even .CO or .XYZ which are young but promising TLDs. Another strategy is to investigate which TLD is most popular in your niche. Of course, if a great domain name is available on .com, it remains the first choice of most domain investors.
Fun Fact: Just ask Richard of MagnumDomains who registered
eth.co
for $25 in 2010 and sold it in 2021 for US$300 000 (hello,
ethereum
!) just a few months ago.
Ready to start your domain portfolio?
Investing in domains is a lot easier than you think. You can get started here. Becoming a domainer is not for the faint of heart and typically, domaining is not a short-term investment opportunity. It's similar to investing in real estate, most domains will increase in value slowly, over time, with an occasional boom in popularity. It is very important to follow the trends and continually keep your inventory up to date.
One thing all domain investors will tell you is that domaining can become addictive. The possibilities with domains are endless, and the excitement is real. Especially when you find a potentially valuable domain or sell one for a big profit!
---
---
Web Hosting Canada
manages fast and reliable online infrastructure with 24/7 support.
Learn more about WHC
Also on the WHC Blog

Log4j vulnerability: What you need to know
As you've probably heard, a critical vulnerability in a Java Library called Log4J was discovered last week, affecting millions of websites running Java applications around the world. Log4J is a common software present...
Read full article

Our prices are changing (and how it impacts you)
cPanel, the company behind the control panel used by Web Hosting Canada's hosting services, has announced another price increase. We value our customers and the services that we provide and are sometimes required to...
Read full article
1
How can we help?
How can we help?
Our experts are available 24/7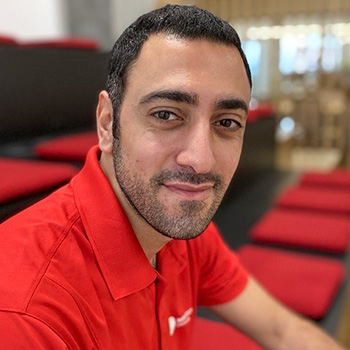 Chat Now
Questions?
Our friendly customer service team is available right now.
Start Live Chat
LIVE CHAT »