Our prices are changing (and how it impacts you)
cPanel, the company behind the control panel used by Web Hosting Canada's hosting services, has announced another price increase. We value our customers and the services that we provide and are sometimes required to make pricing adjustments when our costs are increased by suppliers.
We wanted to take the time to communicate how this next price change will impact your service pricing.
How are prices changing?
cPanel has changed its pricing for its license partners (like WHC), which in turn has forced us to pass along the increase to our own clients.
Depending on the service you use, here is how your pricing will be affected, starting now:
Note: Additional accounts (beyond what's included in your Reseller plan) will be charged @ $0.34/account/month (an increase of $0.04/account/month)
*- = no price change/not applicable
If you have a Cloud or Dedicated server, your cPanel pricing will also be affected as follows:
How many cPanel accounts do I have?
To view how many cPanel accounts you're using, connect to your administrator control panel called the Web Host Manager (or WHM for short), available in your Client Area. Simply click on List Accounts, and you'll see a list of all accounts on your server, along with a total count.
When does this price change take effect?
These price changes take effect November 15 for all new services and any renewals.
WHC will absorb price increases for any remaining time on all affected services that have been prepaid.
How to reduce the impact of cPanel's price increase
Here are some things that you can do to minimize this price increase, if you use Reseller Hosting, Cloud Servers or Dedicated Servers:
Terminate dormant cPanel accounts
cPanel's pricing is based on the number of unique accounts, so we recommend terminating any unused and test accounts.
Terminate suspended accounts
If you no longer need them, we recommend deleting any suspended accounts. A suspended account is billed the same as an active account.
We recommend performing a backup first, in case your client changes their mind.
Use addon domains
"Addon" domains within the same cPanel do not get counted as separate cPanel accounts, so consider removing smaller standalone cPanel accounts and instead hosting them into addon domains in another one of your accounts.
Moving a separate cPanel account into an addon can be complex and have serious implications on security and performance. If you have any questions on how to do this, please reach out to our support team for assistance.
Consider an alternative
If you're on a Dedicated Server, or Self-Managed Cloud Server, you may want to consider an alternative to cPanel. WHC offers DirectAdmin as a supported alternative. This alternative is not applicable on shared web hosting plans.
Switching control panels involves spinning up a new server, configuring it, migrating all your accounts and (usually) updating their DNS. This is no trivial task, nor is it one we necessarily recommend. However, if you decide to go this route, WHC can and will assist you with the steps required to undertake such a migration. All you need to do is reach out to our support team for assistance.
What improvements have been done?
cPanel wants to continue investing heavily in product development and enhancements. Furthermore, they are planning to launch even more new solutions to support on-going requests made from customers.
Here are several improvements they've made so far:
Introducing WordPress Toolkit to all cPanel licenses; a WordPress management interface that allows anyone to install, configure, secure, and manage WordPress websites, plugins, and themes with features such as:

Cloning and Staging
1-Click Hardening
Mass Hardening
Mass Updates
Security Rollback
Smart Updates

Increased performance through NGINX® and the ability to isolate email servers with the Mail Nodes feature
Broad Linux support through AlmaLinux OS
Ease of management through DNS Zone Manager and live transfers
Ease of use features including Exchange ActiveSync to synchronize email, calendar, and contacts
They are also continually updating and improving their platform over time.
What's coming next
You may be wondering what additional enhancements are planned from cPanel, as they continue to update, and innovate into the future. Right now there are plans to implement a number of initiatives, including:
A new modernized interface; with a focus on improved ease-of-use and a new style architecture to support customization options
Full Ubuntu® support for both cPanel and WHM
Full support for MariaDB 10.6
The latest Dovecot version will be included with all related security updates
If you have any questions or concerns, please contact your WHC account representative. We're happy to assist!
---
---
Web Hosting Canada
manages fast and reliable online infrastructure with 24/7 support.
Learn more about WHC
Also on the WHC Blog

Is it time to invest in domain names?
Wish you had been tracking crypto and NFTs long before they became 'mainstream'? Maybe it's time to consider investing in domain names. Although we get it, securing a domain name is not as exciting as trading...
Read full article

Prepare your website for Black Friday! (2021 Edition)
According to the latest results of this survey by Finder, 31% of Canadians (close to 10 million people) plan to spend money during Black Friday. And the majority of them are now shopping online, which means that many Canadians...
Read full article
1
How can we help?
How can we help?
Our experts are available 24/7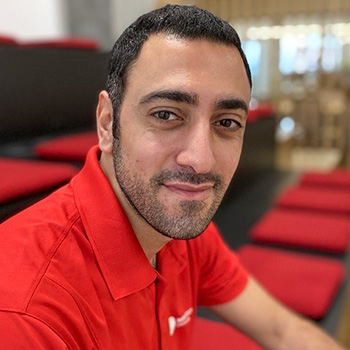 Chat Now
Questions?
Our friendly customer service team is available right now.
Start Live Chat
LIVE CHAT »