Better and faster backups with JetBackup 5
We're pleased to announce that JetBackup 5 is now available at WHC! In this article, we'll look over the improvements in this new release, such as increased backup and restore speed, new restore options, an improved backup engine, and much more!
JetBackup 5 is available by default with Web Hosting, Managed WordPress, and Reseller Hosting services. If you're using other services, this tool may also be available to you. Contact our support team for additional information.
Important: For certain services, WHC provides courtesy backups to help protect your data. However, please remember that you are ultimately responsible for keeping your own copies of backups.
Why are backups important?
Data backups are crucial for protection against events such as system crashes, malware or virus attacks, power failures, natural disasters, and more. A regular backup (preferably daily or weekly) can save your data from loss should any problems occur.
Why use JetBackup?
JetBackup is a leading backup solution that allows you to easily perform a range of backup-and-restore operations right from your cPanel interface. Including full account backups, specific directories or files, emails, cronjobs, FTP accounts, databases, database users and SSL certificates. This flexibility allows you to completely customize your backup jobs to suit your needs. For example, you could run an hourly database backup alongside a daily full account backup.
Please note: The feature options available to you will vary depending on your service. If you have a
Cloud
or
Dedicated Server
service, JetBackup 5 is available as a recommended addon.
What's new with JetBackup 5?
Let's take a look at the brand new changes introduced with the JetBackup 5 update…
Expanded control panel support
Support has been expanded for many of the industry-leading control panels, currently: cPanel, DirectAdmin & Standalone Linux. Native support for Plesk is coming later in 2022. A developer API is also available to integrate JetBackup into any control panel.
Incremental backup engine
All destinations have incremental support by default. Incremental backups will copy only files that have changed or have been created since the last full backup. Making the backup process much faster!
Backup & restore multiple accounts simultaneously
You may now simultaneously backup & restore up to 10 accounts. JetBackup is now configured to run as a service to trigger tasks instantly and significantly increase backup and restore speed.
Advanced restore options
Several new options have been introduced to improve the restoration process. You can now specify which part of an account you'd like to restore (such as databases, email, specific files, etc); set a priority order for accounts that should be restored first; and merge email restorations with live data so you don't lose any new emails.
Develop & integrate plugins
If you have a Cloud or Dedicated Server service, you're now able to install addon plugins, or even develop and install your own plugins. You can link to your own repository to update your plugins.
You can view a more detailed comparison between the latest versions on the JetBackup website.
Conclusion
Regular data backups are absolutely necessary to protect your data. If you have a Web Hosting, Managed WordPress or Reseller Hosting service, you can take advantage of all that JetBackup 5 has to offer today! If you are using other services, you can contact our support team for additional information.
---
---
Web Hosting Canada
manages fast and reliable online infrastructure with 24/7 support.
Learn more about WHC
Also on the WHC Blog

Ubuntu is here!
We have great news for Cloud and Dedicated server administrators... Ubuntu is now available at WHC! Want to learn more about this powerful operating system? Read on! What is Ubuntu? What's the difference...
Read full article

Design a home office to increase productivity
Working from home is no longer a luxury enjoyed by a small few but is now the gold standard. It can certainly allow a better work/life balance, yet can also have its own challenges. Working in a comfortable and functional...
Read full article
1
How can we help?
How can we help?
Our experts are available 24/7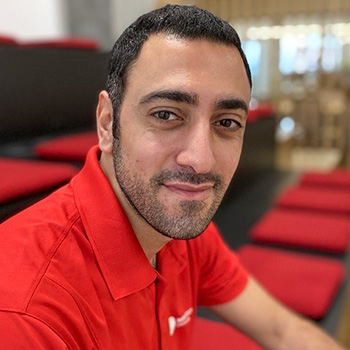 Chat Now
Questions?
Our friendly customer service team is available right now.
Start Live Chat
LIVE CHAT »