Ubuntu is here!
We have great news for Cloud and Dedicated server administrators... Ubuntu is now available at WHC! Want to learn more about this powerful operating system? Read on!
What is Ubuntu?
Ubuntu is a modern, open-source operating system (OS) that is one of the most popular Linux distributions available. This is largely due to solid features such as its user-friendliness, strong security, software options, as well as lightweight performance.
Let's review some of the main advantages:
Built for enterprise: Ubuntu is an enterprise-grade OS that is more than capable of handling substantial server workloads.
Stability and security: A long-term support (LTS) version of Ubuntu is released every 2 years, and all LTS releases benefit from 5 years of free security maintenance (which can be extended to 10 years).
Reliable experience: Ubuntu works exactly the same wherever you need it. On individual workstations, on cloud or dedicated server environments.
Trusted to power big infrastructure: It is the platform of choice for big data. Having been widely adopted for its stability, security, interoperability, and enjoyable user experience.
Full cPanel Support: cPanel & WHM now provide full support for the Ubuntu OS.
What's the difference between Ubuntu and other Red Hat Operating Systems?
If you're considering Ubuntu as your OS of choice vs other Red Hat systems (e.g. CentOS, or AlmaLinux), you'll want to evaluate the primary differences.
The main reasons for choosing Ubuntu are:
Ubuntu is Debian based: Perhaps the main difference is that Ubuntu is built upon Debian architecture, while OS's such as CentOS are forked from Red Hat Enterprise Linux (RHEL). Debian-based systems are used by more websites worldwide and have the advantage of a larger community for support, for app and for package development.
Use of DEB packages: In Ubuntu, you can download DEB packages using the apt-get package manager. This is much simpler than the RHEL method of installing packages from a central repository (via the command line).
Strong community: Ubuntu has an extremely active community producing tutorials, how-to guides, and books. Finding solutions to Ubuntu problems are a lot easier to solve given the amount of available documentation.
Cloud support: Ubuntu server has plenty of support for container and cloud deployments, which makes it vastly superior in cloud server environments.
How do I get it?
If you activate a new Cloud or Dedicated server, you now have the option to have Ubuntu pre-installed as your OS.
At WHC, we also have
AlmaLinux
and CloudLinux available as OS options. We're happy to support you, no matter which OS you choose!
As always, if you have any questions, please feel free to reach out!
---
---
Web Hosting Canada
manages fast and reliable online infrastructure with 24/7 support.
Learn more about WHC
Also on the WHC Blog

Does my website need a dedicated IP?
If you have or manage a website, you've probably heard of a Dedicated IP Address. But what is it exactly? And more importantly, can your website benefit from a dedicated IP? Since online knowledge is power, we'll...
Read full article

Better and faster backups with JetBackup 5
We're pleased to announce that JetBackup 5 is now available at WHC! In this article, we'll look over the improvements in this new release, such as increased backup and restore speed, new restore options, an improved...
Read full article
1
How can we help?
How can we help?
Our experts are available 24/7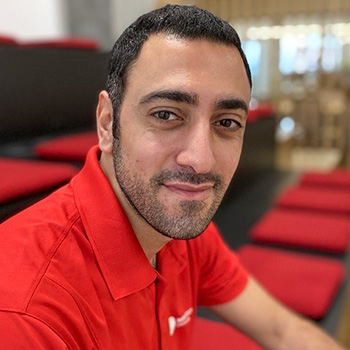 Chat Now
Questions?
Our friendly customer service team is available right now.
Start Live Chat
LIVE CHAT »