cPanel on iPhone: Hosting Management on the Move
As of 2019, cPanel appears to have discontinued the iPhone and Android cPanel App support. The content of this article may no longer be accurate.
Don't wait till you get to a computer to modify your website, emails or database. Just grab your iPhone and use the cPanel iPhone app! The app is free, lightweight and simple so why not give it a try?
cPanel iPhone app: What does it do?
The app allows users to easily access the three core cPanel services: cPanel, Webmail and WHM. This means that the app works not only for cPanel account owners but also for reseller and server administrators.
With the cPanel iPhone App you'll be able to quickly
Manage your account's files with the File Manager
Read & Manage your emails with Webmail
Manage databases, redirects, forwarding, auto-replies, and more
For resellers: manage your client accounts through WHM
...all this while on the move, from your iPhone or iPad!
Why the cPanel app and iPhone make a great team
The cPanel iPhone App is both convenient and secure. Latest generation iPhones have useful security features that make it hard for unwanted people to log into your device. The most notable being facial recognition and touch ID (fingerprint scans) protection.
The cPanel App makes use of the iPhone's security features by securely saving a long and complex password within your App, then enabling access through a touch of your finger (you won't need to remember your password). If an intruder got hold of your iPhone, they would not be able to access your cPanel account through the app without your face or fingerprint.
cPanel app for android
The cPanel Android app has also been available for some time. Unlike the iPhone App, the Android app does not offer facial recognition or touch ID. It does offer password, PIN-code (numeric password) and pattern protection (a particular pattern you trace with your finger) but these are generally considered to be less secure.
How to use the cPanel iPhone App
Download the iPhone or Android app on your device, open it, then click + to add a new connection. Now enter:
Name: any name of your choosing for you to remember this connection by
Address: Usually your domain name (or server name for Cloud or Dedicated servers)
Service: choose between cPanel, Webmail or (for resellers or server managers) WHM.
Enter your Authentication details:

Username & Password: Provided when you opened your account (or created your email, if Webmail). Can be found and changed from your Client Area.
TouchID: allows you to connect with your fingerprint rather than your password, so we recommend you leave this on.
Happy hosting with your new mobile App!
---
---
Web Hosting Canada
manages fast and reliable online infrastructure with 24/7 support.
Learn more about WHC
Also on the WHC Blog

WHC is Getting a Fresh New Look!
You may have noticed some visual and UX changes to our Help Center, Client Area and email communications. We're putting our designer hats on and re-thinking WHC's brand identity and visuals in order to enhance your user...
Read full article

Critical Drupal Vulnerabilities Announced: Update Now.
A critical vulnerability is being exploited in Drupal, a popular Content Management System (CMS), since April 2018. If you run a Drupal website, please update it immediately. About Drupal's Critical Vulnerabilities:...
Read full article
1
How can we help?
How can we help?
Our experts are available 24/7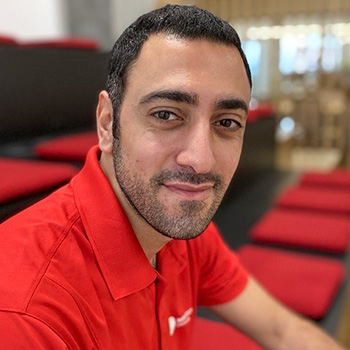 Chat Now
Search the Help Center
Questions?
Our friendly customer service team is available right now.
Start Live Chat
LIVE CHAT »