WHC is Getting a Fresh New Look!
You may have noticed some visual and UX changes to our Help Center, Client Area and email communications. We're putting our designer hats on and re-thinking WHC's brand identity and visuals in order to enhance your user experience.
WHC Help Center (formerly Knowledge base)
Our Help Center has replaced our knowledge base, featuring a brand-new look and a brand-new interface!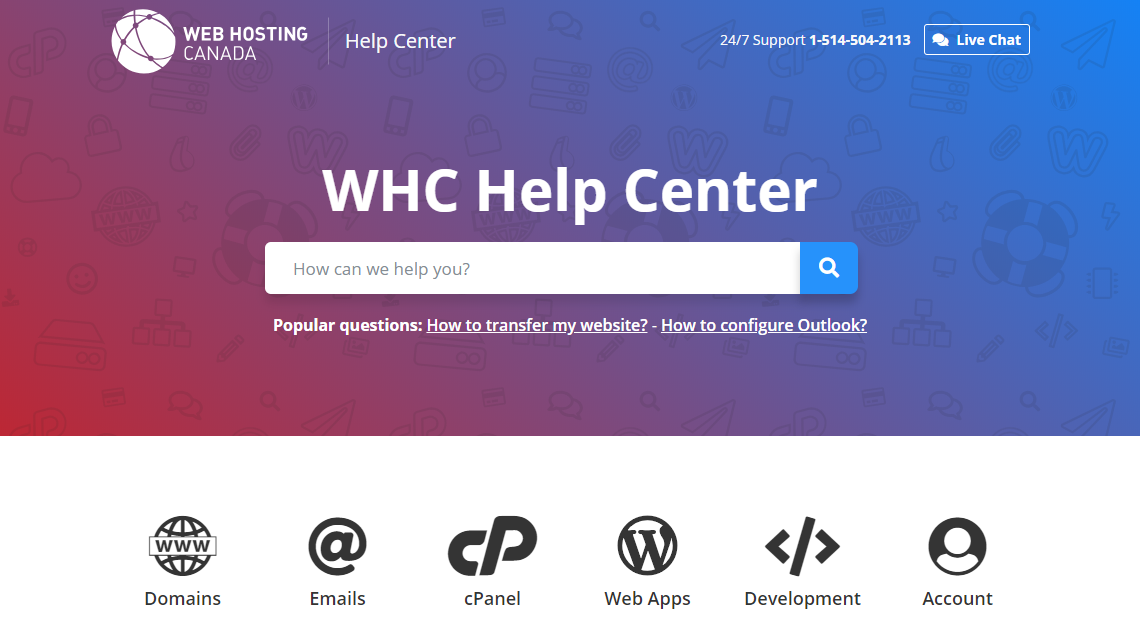 While our previous knowledge base held a wealth of information, it wasn't particularly easy to get around. The new Help Center aims to change all that. Information is broken down by topic (and soon to be by product) to help you find answers to your questions, while putting the search feature front and center.
Whether you're a novice or a power user, the Help Center will include knowledge base articles, video tutorials and additional getting started guides in a few short months. If you get stuck, WHC still provides 24/7 fully bilingual support via phone, chat or support tickets.
Client Area & Email Communications
We've started updating our Client Area to match our new look so that it's not only appealing but also even easier to navigate on mobile devices. We've simplified the login and sign-up pages for your convenience, and have added a handy notifications widget on all pages to keep you appraised of important account information.
This cosmetic change is the first-step towards retooling our Client Area with the helpful suggestions we have received from our clients (when they talk, we listen!). The end result will make managing and using your services even easier, with a special focus on quick access to common tasks.
We've also updated all our email communications to fall in line with our brand strategy, and to make them visually identifiable and clearer.
What's to come?
This is just the beginning!
In the next few months you can expect an even better user experience with WHC:
A fine-tuned Client Area that streamlines your workflows and helps you make the most of your services
Additional Client Area tools to help both new users and techies alike
A Help Center with additional -- and updated -- support articles, focused on clarity and accessibility
Video tutorials and getting started guides to complement existing articles
An integrated website and ordering experience to tie it all together
and much more!
---
---
Web Hosting Canada
manages fast and reliable online infrastructure with 24/7 support.
Learn more about WHC
Also on the WHC Blog

We've updated our Privacy Policy!
WHC is updating its Privacy Policy in accordance with the EU's General Data Protection Regulation (GDPR), taking effect on May 25th 2018. This legislation has a global impact and provides greater protection and legal rights...
Read full article

cPanel on iPhone: Hosting Management on the Move
As of 2019, cPanel appears to have discontinued the iPhone and Android cPanel App support. The content of this article may no longer be accurate. Don't wait till you get to a computer to modify your website, emails...
Read full article
1
How can we help?
How can we help?
Our experts are available 24/7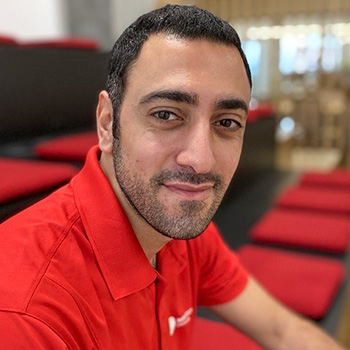 Chat Now
Questions?
Our friendly customer service team is available right now.
Start Live Chat
LIVE CHAT »