Domain Backorders become Auctions (and get a facelift!)
Domain backorders & auctions allow Canadians to snatch up high-quality .CA domains the second they expire and become available for re-registration. WHC is already Canada's top provider of .CA domain auctions and our platform is about to get even better!
Here's what's changing:
Backorders are now called Auctions
Confused by all the terminology? So were we! So, we simplified it all, and backorders are now called Auctions. From now on, instead of back-ordering a domain before the drop, you'll simply bid on it. The Backorder Center in your Client Area now becomes Domain Auctions.
We're dropping prices & simplifying bidding
We've made bidding on expiring domains easier. All initial bids will now start at a flat (and reduced!) rate of $18 CAD. Multiple bids for the same domain before the drop date will no longer increase the starting bid. Easy, right?
Auctions are now public (and extended)!
Moving forward, any domain caught by WHC with at least two bidders will be listed in a public week-long extended auction on whc.ca (as opposed to a private day-long one). Extended auctions end Wednesdays at 1 PM Eastern time, one week later. This also happens to be 1 hour before the next drop! 🙂
New bidders now have the opportunity to join auctions and compete for the domain at any point during the auction period. No more stress about not having enough time to bid on a particularly sought-after domain!
Fairer process
Moving forward, the number of bids and max bids will remain private until after the domain has dropped and the extended auction has started. This helps ensure a more even playing field for all domainers. We'll continue helping you spot valuable domains by highlighting hot domains before they drop!
We hope you'll appreciate the changes we've made, and stay tuned for more to come!
Comments or suggestions? Drop them in the comments section below.
---
---
Web Hosting Canada
manages fast and reliable online infrastructure with 24/7 support.
Learn more about WHC
Also on the WHC Blog

WordPress 6.3 "Lionel" is here
The latest version of WordPress has arrived and it's the second major release of 2023! WordPress 6.3 "Lionel" is named after the celebrated American jazz artist Lionel Hampton, a prolific musician and bandleader...
Read full article

Introducing cPanel 110
The latest version of cPanel, version 110, is now available at WHC! cPanel, renowned as the foremost hosting control panel on the web, is at your disposal for managing many of your services. At WHC, we're committed...
Read full article
1
How can we help?
How can we help?
Our experts are available 24/7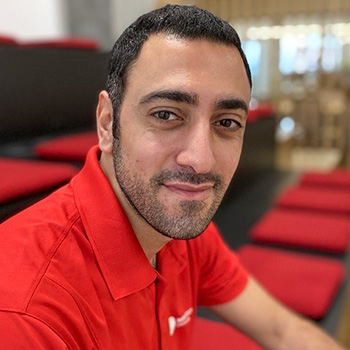 Chat Now
Questions?
Our friendly customer service team is available right now.
Start Live Chat
LIVE CHAT »