WordPress 6.3 "Lionel" is here
The latest version of WordPress has arrived and it's the second major release of 2023! WordPress 6.3 "Lionel" is named after the celebrated American jazz artist Lionel Hampton, a prolific musician and bandleader of the Lionel Hampton Orchestra. So why not stream some of his music, as you learn about the latest update?
This new version comes with several updates, new features, enhancements, and bug fixes, making WordPress even more powerful and user-friendly. In this article, we take a look at what's new with the 6.3 update. Let's get started!
If you have a complex website that uses several plugins, we recommend holding off for at least a few weeks before upgrading to 6.3, as major upgrades may break some plugins/themes.
What's new?
WordPress 6.3 lets you create beautiful websites more efficiently than ever! Whether you want to build an entire site without coding or are a developer looking to build from the ground up. This release comes jam-packed with updated functions and navigation improvements designed to help you work and create with less effort, design tools that give you more control over your site layout, and enhanced functionality to refine your website-building experience.
Let's see some of these new features…
Site Editor improvements
WordPress 6.3 makes the Site Editor a true "do everything" tool for web builders. For the first time, your content, templates, and patterns are all together within the Site Editor. Add new pages, browse styles, create patterns, and enjoy greater control over your navigation menus. These enhancements combine to provide a much smoother editing experience, no matter what your skill level.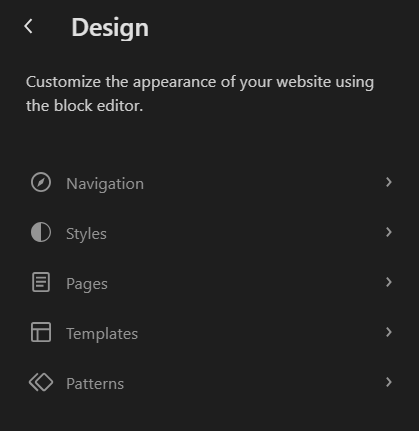 Preview your block themes
Now you have the option to preview your block themes before switching to the Site Editor, with additional options to customize right within the preview before committing to a new theme.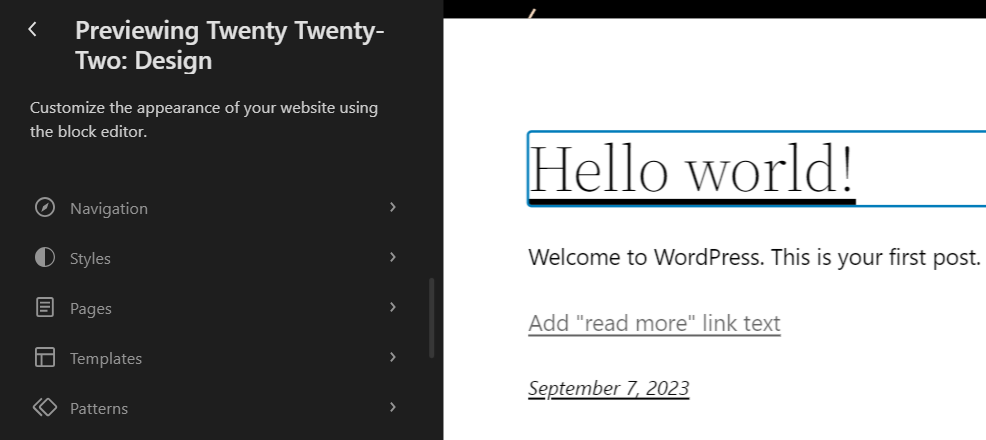 Create your own patterns
The block patterns library has been enhanced not only with new patterns but also the ability to save to your very own "My Patterns" area. You can also choose to sync your patterns to all or part of your website – it's entirely up to you!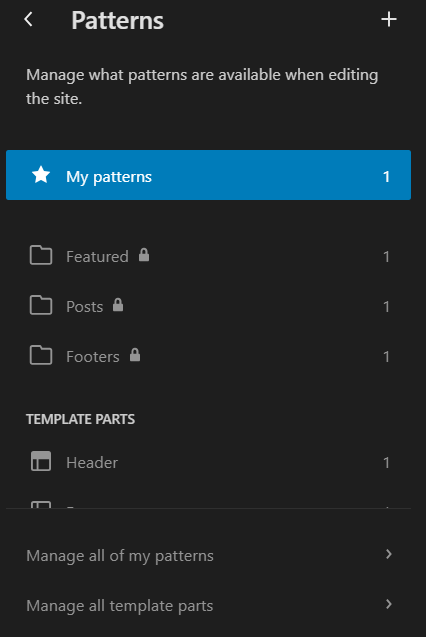 Command Palette enhancements
Are you a "pro" WordPress site builder? Use the command palette to quickly jump around between your sections & pages to make lightning quick changes. You can find the command palette at the top of the Site Editor. Or simply press either ⌘+k on your Mac, or CTRL+K on your Windows keyboard.

New design tools
Included in 6.3 are several new and improved design tools to help add polish to your websites. You can now manage duotone filters within your styles, add custom captions from within the styles interface, and add text colour, layout controls, and border options to the Cover block.
Track your style revisions
Style revisions are now available within the global styles panel (see the Revisions icon). Now you can see a complete history of all your design changes, complete with timestamps indicating when the changes were made, alongside the user who made the adjustment. There's also a handy 'one-click' restore button, should you ever wish to restore an earlier style.

Performance improvements
WordPress 6.3 comes with 170+ performance updates, notable inclusions are defer and async support and fetchpriority support for images. Additionally, improvements to block template resolution, image lazy-loading, and emoji loading, can give your WordPress website a real performance boost.
Additional features
Accessibility improvements: More than 50 new accessibility enhancements have been added. Such as improved labelling, optimized alternative navigation (tab & arrow key), and new controls within the interface.
Custom aspect ratio on images: Set your own image aspect ratios to maintain further control of your design.
Top Toolbar changes: The Top toolbar has been re-designed. It now brings parent selectors for nested blocks, new options when selecting multiple blocks, and an interface that's now embedded into the title bar.
List View changes: You can now drag and drop all of your content layers and delete any block you would like in the updated List View.
Use Patterns to build templates: Get a headstart when creating a new website by creating your own patterns to use in your build templates.
New PHP support: The new minimum supported version of PHP is 7.0.0. PHP 5 support is now discontinued.
Failed update protection: WordPress 6.3 will now auto-restore any previously installed plugins or themes in the event of a failed manual update.
Want to learn more? Check out the official 6.3 release notes for additional technical details about this release.
Upgrading to WordPress 6.3
When you're ready to upgrade, you can do so from either your WordPress dashboard or cPanel. See Manually Update WordPress and WordPress Plugins for more information.
If you use one of our Managed WordPress plans, you can create a staging site to test out the new version. This will create a copy of your live website in a separate staging environment for testing (that won't affect your production site).
Ensure you have a working backup before making any changes. This way, you can quickly revert to your previous installation if any problems occur.
Until next time
We hope this article gave you some insight into the exciting new changes in WordPress 6.3. Want to look even further ahead? Check out what's planned for 6.4!
If you have any questions about how the upgrade may affect you, reach out to our friendly support team, who will be happy to assist.
---
---
Web Hosting Canada
manages fast and reliable online infrastructure with 24/7 support.
Learn more about WHC
Also on the WHC Blog

Domain Backorders become Auctions (and get a facelift!)
Domain backorders & auctions allow Canadians to snatch up high-quality .CA domains the second they expire and become available for re-registration. WHC is already Canada's top provider of .CA domain auctions and...
Read full article

Introducing cPanel 110
The latest version of cPanel, version 110, is now available at WHC! cPanel, renowned as the foremost hosting control panel on the web, is at your disposal for managing many of your services. At WHC, we're committed...
Read full article
1
How can we help?
How can we help?
Our experts are available 24/7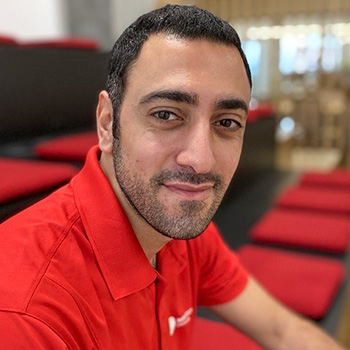 Chat Now
Questions?
Our friendly customer service team is available right now.
Start Live Chat
LIVE CHAT »