100,000 Canadian Accounts Hacked at Equifax: Are You Affected?
By now you may have already heard of the big data breach announced by Equifax in early September. However, you may not have given it a second thought given the number of security breaches occurring lately.
This one may be particularly troubling as it may affect you directly.
What is Equifax?
Equifax is a consumer credit reporting agency.
If you had or have:
a cell phone contract
a car loan
a mortgage
credit card
rented apartment
used installment financing
then Equifax may already have your social insurance number, name, address and a wealth of other personal information on you.
What happened?
Based on Equifax's current assessment, hackers infiltrated Equifax's systems and stole confidential information.
As of Sept 21, 2017, we know that:
143 million Americans were affected
44 million UK individuals may have been affected
at least 100,000 Canadians have been affected
All those affected now have a greater chance of becoming victims of identity theft or fraud.
It should be noted that the investigation is ongoing, thus the number of impacted clients could increase.
What should I do about this?
In a recent press release Equifax stated that affected Canadian customers will be contacted by email.
However, as the information has already been stolen and we do not know when those affected will be emailed, it is important to remain vigilant.
The Office of the Privacy Commission of Canada recommends:
Keep a close eye on your finances. Regularly inspect your bank account and credit cards to see if there is any activity other than your own. Call your financial institution right away if something seems wrong.
If you think that you are a victim of identity theft, then call your financial institutions to close accounts and cancel cards.
If you believe that your information has been used in a scam or fraud, contact the Canadian Anti-Fraud Centre.
If you find any indication of a theft or crime, done with your identity information, contact your local police authority asap.
Document any of these situations as thoroughly as possible.
What can I do to make my website and personal information safer?
There are some obvious ones, like never give out your passwords and never send your social insurance number through email, but here are a few you may not be aware of:
Consider activating Domain Privacy Protection on all your domains

When you register most domain names without selecting the Privacy Protection option, due to registry rules your information is automatically published on the WHOIS (the world-wide directory of domains and owner information) by the registry. This means that personal information such as your full name, address, phone number and email can be easily found online, and potentially used for unsolicited calls and emails, as well as identity theft. If you haven't already, you can hide this information by activating Domain Privacy Protection with WHC.

Note: .CA domains registered by individuals already include the Privacy Protection service by default, for free.

Look for the security lock on the websites you use

Whenever you are providing information to a website, make sure that its web address starts with https (usually also represented by a lock symbol in the address bar). The 's' means that the website's server uses an SSL certificate and encrypts information that is transferred to and from the site. If data gets intercepted by a hacker while in transit, it won't be readable (or usable) in any way. If you manage a website that isn't currently protected with SSL, consider adding an SSL certificate immediately. It will not only demonstrate to your website's visitors that you take their security seriously, but it will also help boost your site's ranking in Google's search results.

Wipe old devices

Before you throw your old computer or mobile phone away, make sure to erase them completely. If not, you risk having someone getting their hands on your personal info.

Get Email Antivirus protection

Malware or 'malicious software' allows hackers to infect your computer with viruses and/or obtain personal information, and email is the most popular way of distributing such viruses. WHC's Enterprise Anti-spam is a practical solution that not only filters out spam but also eliminates over 99.9% of viruses and malware before they even reach your inbox.

Firewall

Firewalls monitor and protect your computers or connected devices from outside forces. You may already have a basic one installed (for example, Windows 10 comes default with the free Windows Defender), but it is never a bad idea to think about upgrading to a more robust (and possibly still free!) firewall solution. And of course, make sure that whatever firewall you have, it is on at all times.

Turn off the computer

Do you leave your computer on and unattended for long periods of time? Bad idea! While your computer is on there is the possibility that a hacker can access it remotely, while you are away. Make sure to shut down the computer when it is not in use.
Enjoy your time online and stay safe!
Regards,
The Web Hosing Canada Team
---
---
Web Hosting Canada
manages fast and reliable online infrastructure with 24/7 support.
Learn more about WHC
Also on the WHC Blog

HTTP/2: The Future of the Web Is Here!
Web Hosting Canada is proud to announce the immediate availability of the HTTP/2 technology on all its servers! HTTP/2 builds on the HTTP/1.1 protocol (which is now over 15 years old) and can make your website load substantially...
Read full article

September Domain Price Changes & Promotions
The Internet allows everyone to connect with each other quickly, but this also means that change happens fast. Registries (the governing bodies that operate domains and dictate their pricing) have new September promotions...
Read full article
1
How can we help?
How can we help?
Our experts are available 24/7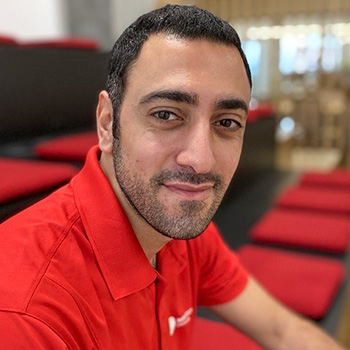 Chat Now
Questions?
Our friendly customer service team is available right now.
Start Live Chat
LIVE CHAT »