In Solidarity & Support with Black Lives Matter
The time to be a silent witness to this issue has long passed.
On June 10, 11 & 12, 2020, WHC supported the Black Lives Matter movement by making our homepage colorless. While we acknowledge the infinitely small impact one such gesture can make, we also understand the power of a movement and the importance of speaking out.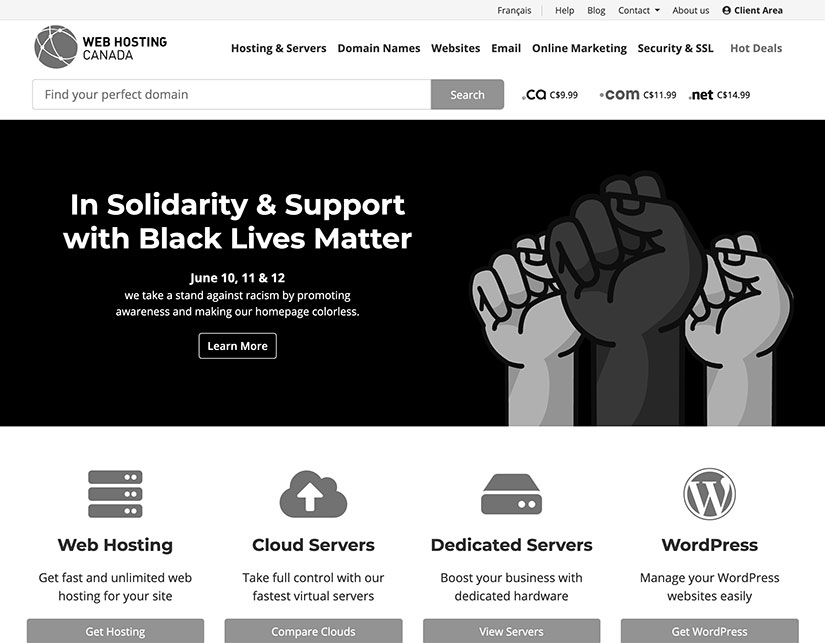 What can small businesses in Canada do? We can help build awareness. Then we can take a stand against discrimation and advocate for equal opportunity clearly and often.
So here goes.
Web Hosting Canada is proud to be an equal opportunity employer that celebrates diversity. We do not discriminate based on race, sexual orientation, gender, religion, abilities or creed. We recognize that saying it through a policy or tagline is not enough and therefore we do it in practice as well. Our workforce is diverse, and so is our leadership team. WHC stands behind all efforts to encourage diversity at work, and stop discrimination in all its forms.
I am proud to work for and to lead an organization that takes this message to heart. I am also hopeful that the time is ripe for positive change. Let's be part of it.
Online resources:
---
---
Web Hosting Canada
manages fast and reliable online infrastructure with 24/7 support.
Learn more about WHC
Also on the WHC Blog

Web Hosting just got better with PHP 7.4
PHP 7.4 is now available on all of WHC's web hosting, reseller hosting, cloud and dedicated servers, and Managed WordPress hosting plans. It delivers superior performance, adds new features, and deprecates some older features....
Read full article

CIRA Canadian Shield – Free malware and phishing protection for households
Malware and phishing are two scourges that prey on human error and impact families. To help CIRA, the .CA domain name registry, has just launched a free cybersecurity service. This service is unique in the world because it...
Read full article
1
How can we help?
How can we help?
Our experts are available 24/7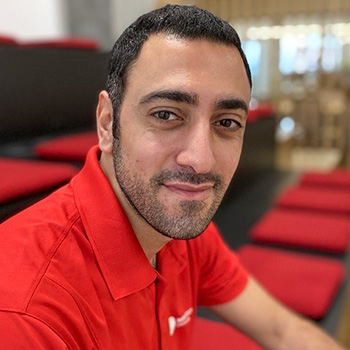 Chat Now
Questions?
Our friendly customer service team is available right now.
Start Live Chat
LIVE CHAT »