VerifiedSend for Email: It's About Your Reputation
Few things are as important to a business as its reputation. But did you know that email also provides important insights to prospective and current clients?
Often overlooked, email is not only a way to communicate, it is also used to measure the trust of a company. If your messages end up in the spam folder, then
Those you email may not receive or read your messages
Clients may lose trust in your business
To improve your email reputation or to keep it in good standing, WHC has now deployed VerifiedSend technology, powered by SpamExperts, on all Canadian Web Hosting & Reseller plans.
Benefits of VerifiedSend Technology
Protects and improves your sender score
Blocks spam and viruses from leaving WHC servers
Preemptive protection against blacklisting
Automatically locks compromised or spamming email accounts
Centralized sending IPs with 24/7 monitoring for suspicious activity
How it Works
In traditional web or email hosting, thousands of companies and individuals share the same IP address for sending email. In such shared environments, it can take just one compromised email account, sending thousands of spams within minutes, to hurt the email reputation of legitimate companies using that same IP.
When you send emails through WHC, VerifiedSend technology immediately gets to work. The emails are analysed and any questionable ones are quarantined, preventing them from being sent out. In this way your sender score will be improved as poor quality or dangerous emails (containing malware or viruses) get blocked. Thanks to VerifiedSend, overall email deliverability is increased.
VerifiedSend Technology is Now Active on All Canadian Web Hosting Plans
VerifiedSend is already deployed and included with all Web Hosting & Reseller Hosting plans.
If you are hosting your DNS externally, we recommend you add this line to your SPF filters to ensure your domain is authorized to send emails through our VerifiedSend Cloud: include: web-dns1.com
If you are a WHC client with a Cloud or Dedicated server and are having problems with your clients' emails being marked as spam (or not being delivered at all), VerifiedSend will be available shortly as a premium addon and can be requested by contacting us.
Receiving Too Much Spam?
If you are receiving too much spam, consider adjusting your SpamAssassin settings or subscribe to the Enterprise Anti-Spam (it's free for a month).
If specific spammers are bugging you, thanks to Canada's strict anti-spam laws, you have certain recourses. Forward the offending email to spam@fightspam.gc.ca, or submit a complaint.
Happy emailing!
The Web Hosting Canada team
---
---
Web Hosting Canada
manages fast and reliable online infrastructure with 24/7 support.
Learn more about WHC
Also on the WHC Blog

Meltdown and Spectre: A Massive Security Flaw affects nearly all devices on the planet!
One of the largest (quite possibly the largest ever) security issues affecting electronic devices was reported on Jan 2nd, 2018. Labeled as Meltdown and Spectre, these related but separate security loopholes exploit vulnerabilities...
Read full article

Net Neutrality and What It Means for Canadians
Net neutrality is an Internet principle wherein all service providers treat all data equally. It ensures that content, users, platforms, websites, and methods of communication are not discriminated against. Without the regulations,...
Read full article
1
How can we help?
How can we help?
Our experts are available 24/7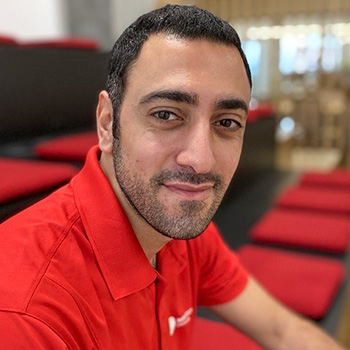 Chat Now
Questions?
Our friendly customer service team is available right now.
Start Live Chat
LIVE CHAT »