Weebly Apps: Get the Most Out of Your Weebly Website!
The Weebly Site Builder, a user-friendly website builder allowing the average Canadian to easily make a slick and clean looking website, now includes Apps!
Apps can extend Weebly's standard functionality with great new features like multilingual websites, shipping calculators, and live chat widgets (to name a few!). There are currently over 275 apps that can be used to improve the look, functionality and user experience of your website, with more being added each month. Many of the apps are free so there's no reason not to check them out!
Weebly Apps are available immediately in the App Center on all Weebly Starter, Pro, and Business plans.
Useful Apps for Your Website
The Weebly App Center includes all sort of apps. Here are some you may find interesting:
Multilanguage

Canada has two official languages. Does your website reflect that? Don't let the French-Canadian or English-Canadian markets slip through your fingers.

This app allows visitors to change the language of the site at the click of a button, so you don't have to add different languages to the same page!

Additional benefits:

Customize placement of language buttons
Choose between flags, words or both to signify different languages
Declutter navigation bar
Try for free (two weeks) and inexpensive ($2 USD a month)
FAQ

Canadians have questions, polite questions, but questions none-the-less. Answer them ahead of time with a Frequently Asked Question (FAQ) section.

A FAQ is a repository of knowledge which can free up your staff, but that is only part of it. With advancements in smartphones, mobile users are asking questions directly into devices to search the internet for information. If you have a similar question, and an answer, on your site, then search engines will rank you higher.

Additional benefits:

Free
Customizable colour
Accordion function takes up less space
Drag and drop
Mobile Web Boost

Considering almost 70% of Canadians have smartphones, making the best mobile experience for them is important. Weebly is excellent at creating responsive websites (sites that automatically change to fit desktop, tablets, smartphones, etc.) but perhaps you want some other features to really make the mobile experience stand out.

This app will help you create a fixed 'add-to-cart' button to your eCommerce venture to improve conversion.

Additional benefits:

Free
Customize colour, look and placement
Translate into any language
Integrates easily with complementary apps
Shippo

Shipping your products, both within Canada and internationally, is made easier and more affordable with this free program. Create shipping labels from your printer with an app that connects seamlessly with your Weebly shopping cart. Works directly with your Canada Post account!

Additional benefits:

Free
Track shipments
Emails clients
Perform bulk label printing
Creates international custom forms
Pure Chat

Even in the age of technology it is important to not lose the human touch. If you are running a service or eCommerce website, then it is important to be able to quickly help visitors so that they turn into customers. With the pure chat app, you can talk to visitors in real-time, allowing you to assist and even pitch sales!

Additional benefits:

Free
Reply to clients from your Android or iPhone
Manage support staff
Create canned responses
Integrates into google analytics and more
Track clients and have real-time visitor analytics (paid upgrade)
Interested in Weebly? Why not try Weebly for free for 30 days?
May these tools help you on the road to success!
The Web Hosting Canada team.
---
---
Web Hosting Canada
manages fast and reliable online infrastructure with 24/7 support.
Learn more about WHC
Also on the WHC Blog

Web Hosting Now Includes Premium Backups!
Running a business is tough enough without having to worry about accidentally deleting an important file or email, or overwriting an article you've spent days writing. While we can't prevent mistakes, Web Hosting Canada...
Read full article

HTTP/2: The Future of the Web Is Here!
Web Hosting Canada is proud to announce the immediate availability of the HTTP/2 technology on all its servers! HTTP/2 builds on the HTTP/1.1 protocol (which is now over 15 years old) and can make your website load substantially...
Read full article
1
How can we help?
How can we help?
Our experts are available 24/7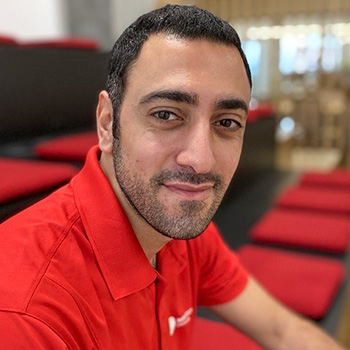 Chat Now
Questions?
Our friendly customer service team is available right now.
Start Live Chat
LIVE CHAT »