Web Hosting Now Includes Premium Backups!
Running a business is tough enough without having to worry about accidentally deleting an important file or email, or overwriting an article you've spent days writing.
While we can't prevent mistakes, Web Hosting Canada has now made it easier for you to quickly recover from them.
Introducing Premium Backups, a powerful new backup solution, powered by JetBackup, that's now included with all web hosting plans. It automatically backs up your websites, databases and emails and allows you to quickly restore the version of your choice – as far as 14 days back – directly from your control panel, with just a couple of clicks.
Premium backups are already included with your web hosting plan at no extra cost (in most cases) and are safeguarding your online investment at this very moment! To ensure the quality and availability of your backups, premium backups have been capped as follows:
Starter Web Hosting: 10GB of total backup space
Pro Web Hosting: 25GB of total backup space
Enterprise Web Hosting: 50GB of total backup space
Beyond 50GB, additional premium backup storage is available at a monthly cost of 9.99$ per 50GB of storage.
How Premium Backups Work
The previous backup system was good but Premium Backups are better. Here's why:
Control – No need to contact support, perform restores easily from your cPanel.
Autobackup –  Your data is automatically saved each day for 14 days, so you can easily revert to the version you need.
Flexibility - Need to restore just your emails, database or a single file? No problem!
Safer – Your backups are stored in a separate physical server, ensuring better resiliency in case of catastrophic data loss (think: your server blows up!).
Downloadable- If you ever want a copy of the backup for yourself, you can download it easily.
User-friendly- Restores are extremely simple: Go to the file, pick the day, click restore and confirm.
Using Premium Backups

Look for JetBackup in your cPanel or type 'backup' into search bar.
Select the files, databases or emails you want to recover, select the date to recover from, then click Restore! The process is queued and generally completes within minutes.
'Snapshot' allows you to perform an instant backup which will be saved for three days. Ideal for when you make big changes in between daily backups.
Please Remember – When making changes you only have 14 days to perform a restore. As such, it's still important for you to occasionally download full account backups, just to be safe.
The team at Web Hosting Canada would like to thank all our clients for choosing WHC.  We hope that this upgrade allows you to focus more on running your business and less on the security of your online ventures.
Happy hosting,
Web Hosting Canada
---
---
Web Hosting Canada
manages fast and reliable online infrastructure with 24/7 support.
Learn more about WHC
Also on the WHC Blog

WordPress' Last Upgrade Till 2018: An Early Holiday Gift!
WordPress has just made it easier to plan out your website strategy for 2018! Upgrade 4.9, known as Tipton, multitasks media, coordinates coding and more! Media Moves Creating with the text box widget meant relying on...
Read full article

Weebly Apps: Get the Most Out of Your Weebly Website!
The Weebly Site Builder, a user-friendly website builder allowing the average Canadian to easily make a slick and clean looking website, now includes Apps! Apps can extend Weebly's standard functionality with great new...
Read full article
1
How can we help?
How can we help?
Our experts are available 24/7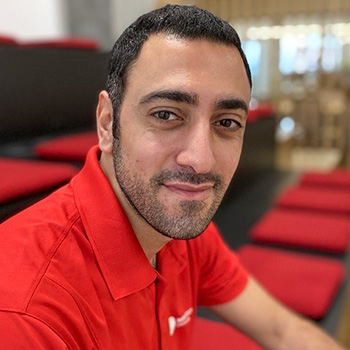 Chat Now
Questions?
Our friendly customer service team is available right now.
Start Live Chat
LIVE CHAT »