WordPress 5.2 "Jaco" is here!
On May 7, WordPress announced its latest update, "Jaco", named after the jazz musician Jaco Pastorius. WordPress 5.2 introduces updates to make the world's most popular content management system even better.
Here's a quick recap of what's new.
Better site health
A site health feature was released with the 5.1 update. This feature is now enhanced with new pages to help debug configuration issues and additional space for adding detailed debugging information. Have a look under Tools > Site Health.
Better PHP error protection
You can now fix or manage potentially fatal errors for your website, such as the dreaded "white screen of death". There is also a new recovery mode, allowing you to pause plugins or themes that cause errors on your site.
Better plugin compatibility
The frustrating issue of downloading a plugin that won't work properly (or at all) with your site due to conflicting PHP versions has been solved. Now if a plugin requires a more advanced version of PHP than is on your site, the plugin will not activate, saving you many potential headaches.
Better user accessibility
Those of us with visual impairments will have an easier time navigating WordPress. Plugins that add custom icons to the admin bar have a new markup format to help screen readers tools accurately describe the interface.
Better Building with Javascript
Writing modern Javascript in WordPress is made significantly easier with the addition of webpack and Babel configurations. Now you won't need to set up these complex build tools; they are built into WordPress.
These are only a few of the 59 enhancements 'Jaco' offers to jazz up your WordPress experience, so update today to benefit from these improvements!
How to Update WordPress to 5.2
If you're running on our Managed WordPress Hosting and you haven't disabled automatic upgrades, your WordPress should update automatically without needing to do anything.
Otherwise, WordPress can manually be updated from its dashboard or your control panel by following the simple instructions in our Help article.
Happy WordPress'ing,


---
---
Web Hosting Canada
manages fast and reliable online infrastructure with 24/7 support.
Learn more about WHC
Also on the WHC Blog

WHC Joins the Green Business Bureau to Help Create a More Sustainable Tomorrow
Web Hosting Canada is proud to have partnered with the Green Business Bureau in its efforts to help create a more sustainable tomorrow. The original press release is available on the GBB Blog. Every small business...
Read full article

PHP 7.3 is here, and it's faster than ever!
PHP 7.3 is now available and WHC is upgrading the native PHP version for web hosting accounts to PHP 7.2 starting May 2. We recommend you check your current PHP configuration and set the newest PHP version that works for...
Read full article
1
How can we help?
How can we help?
Our experts are available 24/7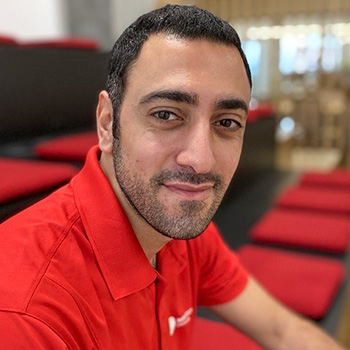 Chat Now
Questions?
Our friendly customer service team is available right now.
Start Live Chat
LIVE CHAT »