PHP 7.3 is here, and it's faster than ever!
PHP 7.3 is now available and WHC is upgrading the native PHP version for web hosting accounts to PHP
7.2
starting May 2. We recommend you check your current PHP configuration and
set the newest PHP version that works for your website
before May 2 to avoid any unexpected issues.
Starting May 2, 2019, WHC is standardizing the native PHP configurations across all Web Hosting, Reseller Hosting, and Managed WordPress Hosting accounts to use PHP version 7.2, replacing PHP 5.6 and 7.0.
We're also making the newest version of PHP, 7.3, available to all users. You can activate PHP 7.3 today by switching your PHP version.
PHP is a scripting language that powers most dynamic websites, like those using WordPress, Joomla or Drupal. Newer version of PHP ensure you continue to benefit from PHP's security and maintenance updates. They're also considerably faster than previous versions.
WHC recommends you use PHP 7.3 if it's compatible with your website. It's also the recommended PHP version for WordPress websites.
For most of you, changing the system's native PHP configuration will not actually change your website's PHP version. This is because most accounts use a version of PHP that's explicitly set in your control panel, under Select PHP Version. If you have any PHP version selected other than native, you will not be impacted by this change. Otherwise, we recommend you explicitly set the version of PHP that your website should use before May 2, 2019.
If you choose to change your PHP version to a more recent version, please test your website thoroughly after making the switch. While older versions are generally safely supported (going as far back as PHP 5.2 and earlier), we always recommend using the newest available PHP versions for best features, stability and performance.
In case of problems after making a change, don't worry! Switching your PHP version back to another version is just as simple and can be done in just a few clicks, so any changes you make won't do permanent damage.
If you have questions about this change or experience issues after changing your PHP version, consider getting in touch with your website's developer or contact WHC's 24/7 support. We're here to help!
Warm regards,


---
---
Web Hosting Canada
manages fast and reliable online infrastructure with 24/7 support.
Learn more about WHC
Also on the WHC Blog

WordPress 5.2 "Jaco" is here!
On May 7, WordPress announced its latest update, "Jaco", named after the jazz musician Jaco Pastorius. WordPress 5.2 introduces updates to make the world's most popular content management system even better. Here's...
Read full article

6 WordPress Plugins Every Canadian Website Should Consider
WordPress is a great platform to build your website on, but with over 55,000 different plugins available to install, choosing the most useful ones can be a challenge. To help you save time and get the most out of working...
Read full article
1
How can we help?
How can we help?
Our experts are available 24/7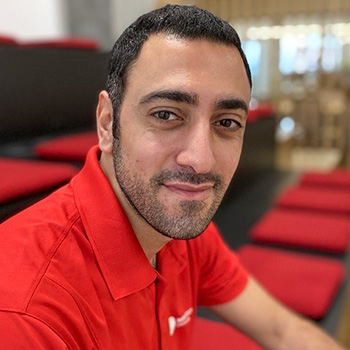 Chat Now
Questions?
Our friendly customer service team is available right now.
Start Live Chat
LIVE CHAT »