6 WordPress Plugins Every Canadian Website Should Consider
WordPress is a great platform to build your website on, but with over 55,000 different plugins available to install, choosing the most useful ones can be a challenge. To help you save time and get the most out of working with WordPress, we've compiled a list of Web Hosting Canada's very favorite plugins.
The plugins we've selected meet the following criteria:
Useful to Canadian businesses - The plugins must add value to WordPress by enhancing the website's functionality or streamline the user's experience.
Free or Freemium - We love value so we've picked plugins that are either entirely free or provide sufficient features in its base offering, without needing to upgrade to a paid version.
Widely adopted and updated - The plugins have been deployed on at least 100,000 WordPress installations, have received largely positive reviews from the WordPress community, and are regularly updated to support the latest WordPress versions.
Bilingual-ready - As a Canadian company servicing Canadian clients, our plugins should be available in both French and English while supporting content in both these languages.
Whether you are new to WordPress or an experienced user, these plugins are certainly worth a try.
Elementor: A more intuitive way to WordPress
Freemium
Average rating of 5/5 stars
More than 2 million active installations
Works in 52 languages
Created by Elementor.com
What is Elementor?
Elementor is a page builder that streamlines the web page creation process with an intuitive drag and drop interface.
Why is Elementor awesome?
Elementor allows you to edit a page or post instantly by easily choosing the type of content you wish to add and simply dragging it to where you want. This allows you to test your ideas almost as quickly as they come to you!
That's only the beginning. If you want a simple and clean website, Elementor gives you that option as your starting point. If you want to take your design to the next level you can dive deeper into each 'element' that Elementor provides to add an extra layer of depth. By adding background overlays, hover effects, animations, and much more, you can bring your website alive with professional level detail. Heck, you can even add box shadows to give literal depth to your site.
Plus, Elementor is responsive. When you edit your website on your desktop, it will look great on your smartphone too. Elementor's basic version is entirely free, with Pro versions unlocking additional features such as header/footer modifications.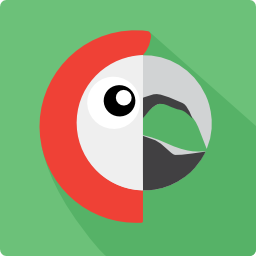 Polylang: Build bilingual websites
Freemium
Average rating of 4.5/5 stars
More than 400,000 active installations
Works in 32 languages
Created by Frédéric Demarle
What is Polylang?
Polylang is a website language switcher that allows you to easily create bilingual or multilingual websites.
Why is Polylang awesome?
If you've ever tried to make a bilingual or multilingual website with WordPress, then you're probably familiar with the feeling of frustration. Polylang takes the stress out of the equation by allowing you to select dozens of possible language versions of your website.
To simplify the process, you can filter your WordPress dashboard to work with a single language at a time, or view all your chosen languages at once to verify that each page of your site is multilingual. In addition, you can designate and separate media, categories, post tags, menus, widgets and more by language. All you need to do is select the language and then Polylang will perform all the behind-the-scenes organizing.
Once implemented, visitors can switch the site's language with the click of a button.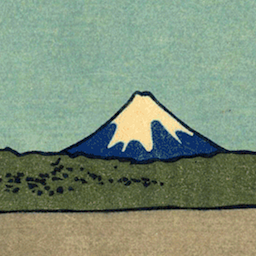 Contact Form 7: Make it easy for visitors to get in touch
Free
Average rating of 4/5 stars
More than 5 million active installations
Works in 55 languages
Created by Takayuki Miyoshi
What is Contact Form 7?
Contact Form 7 is a contact form creation and management tool that helps you gather information from your website visitors.
Why is Contact Form 7 awesome?
To add a contact form to WordPress you need to manipulate shortcode. For instance, if you want to create a field for a person to add their name you would add the following code to a page: ‹label›Your Name (required) [text* your-name]‹/label›
Who wants to stop the creative process by having to learn code, no matter how short it is? Contact Form 7 takes care of that for you. Just pick a field type for your contact form, like email, telephone number or drop box, and the plugin will take you through different options while creating the necessary code. Then just add it where you want on the page you want.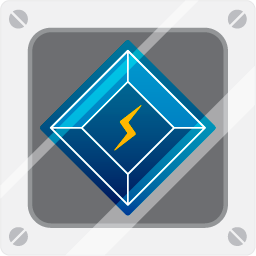 LiteSpeed Cache: A faster website = a better website
Free
Average rating of 5/5 stars
More than 500,000 active installations
Works in 15 languages
Created by LiteSpeed Technologies
What is LiteSpeed Cache?
LiteSpeed Cache is an all-in-one plugin designed to make your WordPress website super fast.
Why is LiteSpeed Cache Awesome?
Server-level caching, image and database optimization, multiple types of minification and more all come together to provide a significant performance boost to your WordPress website.
Many of the performance enhancing features are automatic while others are activated with just a few clicks. LiteSpeed Cache's simple systems allows for easy management from the start. A beginner's guide is available within the plugin for those who wish to learn even more.
LiteSpeed Cache can help enhance any WordPress website, but supercharging performance with its exclusive features requires a hosting solution with LiteSpeed server technology. WHC has already rolled out LiteSpeed on its web hosting, reseller hosting and Managed WordPress Hosting plans, so no extra purchase is required!
Yoast SEO: Get Found Online!
Freemium
Average rating of 5/5 stars
More than 5 million active installations
Works in 38 languages
Created by Team Yoast
What is Yoast SEO?
Yoast SEO helps optimize your website so that it's indexed by search engines like Google and Bing more effectively, thus driving more traffic.
Why is Yoast SEO Awesome?
Search engines like Google use multiple factors to determine which websites to rank highest for specific search terms. Yoast SEO helps you optimize your website content to help you get listed high in the search results for specific keywords, by automatically analyzing your content and providing advice.
For example, Yoast SEO will ask you to choose a focus keyword. It will then analyze your content to see if that keyword is doing the best it can for the web page. A handy readability score is provided to let you know if the average person will be able to easily engage with your content.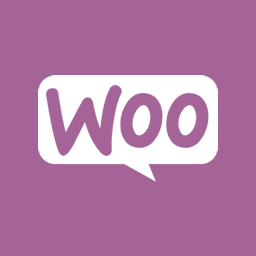 WooCommerce: The #1 way to create an online store with WordPress
Free
Average rating of 4.5/5 stars
More than 4 million active installations
Works in 56 languages
Created by Automattic
What is WooCommerce?
WooCommerce is an eCommerce plugin that allows you to sell anything through your WordPress website.
Why is WooCommerce awesome?
Almost 30% of online stores use WooCommerce, and for good reason. Many other eCommerce platforms set limits on modifications and data ownership. The open-source WooCommerce plugin allows you to modify the structure of your online store however you wish; and you also retain complete control of your site's data.
WooCommerce really excels in its ease of use. Starting off with a product page where you can easily add, categorize and/or display variations of the same product with only a few clicks. Shopping cart options include pay by check, cash on delivery, credit card, PayPal and more. Shipping cost and tax rules can be set up to calculate automatically. The plugin helps track inventory, warning you whenever supplies are running low.
If that wasn't enough, there are hundreds of plugins that work with WooCommerce to enhance its functionality.
Try these plugins and more, in one place!
Want to see these plugins in action? It's easy with WHC's new Managed WordPress Hosting, which includes the first 5 plugins outlined here installed by default, and WooCommerce available as an easy activation.
Have you tried any of the plugins mentioned above? Are there others you've tried and couldn't live without, or that you'd like bundled in our Managed WP hosting installations? Let us know which and why in the comments below.
Happy WordPressing!


---
---
Web Hosting Canada
manages fast and reliable online infrastructure with 24/7 support.
Learn more about WHC
Also on the WHC Blog

PHP 7.3 is here, and it's faster than ever!
PHP 7.3 is now available and WHC is upgrading the native PHP version for web hosting accounts to PHP 7.2 starting May 2. We recommend you check your current PHP configuration and set the newest PHP version that works for...
Read full article

Natalie Riviere & Commetta: Reinventing Marketing for the Betterment of Business
We recently spoke with Natalie Riviere, CEO of Commetta Communications, and co-host of Montreal's now infamous Fuckup Nights. Taking a different approach to online marketing and branding, Commetta seeks to help small to...
Read full article
1
How can we help?
How can we help?
Our experts are available 24/7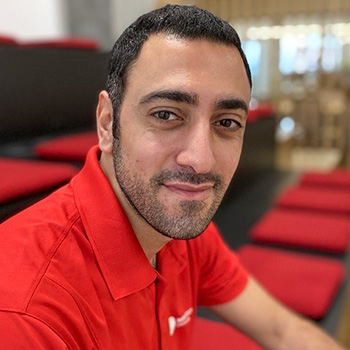 Chat Now
Questions?
Our friendly customer service team is available right now.
Start Live Chat
LIVE CHAT »