Natalie Riviere & Commetta: Reinventing Marketing for the Betterment of Business
We recently spoke with Natalie Riviere, CEO of Commetta Communications, and co-host of Montreal's now infamous Fuckup Nights. Taking a different approach to online marketing and branding, Commetta seeks to help small to medium sized businesses succeed with data driven services and strategies. They're all about finding the right niche market and connecting companies with clients on a human level.
Hi Natalie, thanks for taking the time to talk to us today! How about you start by telling our readers a little about yourself and your business?
Thanks for reaching out and providing this opportunity!
I'm Natalie Riviere, CEO of Commetta Communications Inc. We create and deliver inbound marketing strategies for small to medium sized businesses that care about doing well for the community, their employees and society at large. We aim to work with companies making a positive impact and values that their own employees share and promote. Plus, it's much more powerful to create inbound marketing strategies when they're built upon authentic practices and organizations walking the talk towards changing things for the better.
Some examples of companies we've already worked with include Copper Branch, Cameleonvert, LEARN and Dolcezza.
That's awesome! It sounds like your inbound marketing is closely connected to the branding of a company.
All of our inbound marketing is designed to stay "on brand" but we have a unique take on presenting and servicing inbound marketing. We divide it into three aspects or "pillars": strategic management, reputation management and relationship management.
Strategic management involves the brand design and finding out where the demand for their services are located by using commetrics (aggregating data from multiple sources to dive deep into supporting a niche market).
Reputation management takes the next step by focusing on SEO to improve organic results (unpaid results on search engines) and a company's social media relations combining best practices from social media management and PR.
Relationship management looks at the final goal of having audiences convert and become involved with your website directly through its content and email marketing.
So then, instead of looking at it purely from a services standpoint, like content design or email marketing, you look more at where a company can make an impact and how it can do it?
That is exactly how I like to approach a project. It helps facilitate the ultimate goal which is to have people interact with your company directly through the content you offer, such as your website, its features and email marketing. Using social media is great but as you do not have any direct ownership of these platforms, it's important to focus on having people connect with you via the marketing tools that you own and raise the value of your brand and business.
We can work in a more traditional à la carte approach as well. Clients do come to us requiring help with just email marketing or only wanting us to provide commetrics reports in support of their internal teams, and we are happy to collaborate.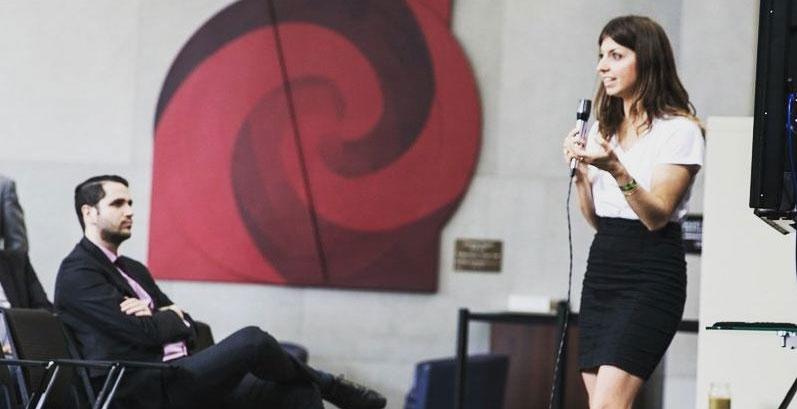 What are some of the most rewarding aspects of doing what you do?
Wow. That is a bit of a tough question because there is a lot I am grateful for.
I built the company from the ground up and that, of course, has been extremely rewarding. It started with just myself as a contractor and now Commetta is a core group of 8 professionals (all women!) working with different associates, all aligned in values, ethics and professionalism. Having the space to create, promote creativity, and also being able to meet and help many interesting people are two points that make me feel rich each and every day.
More generally, it is very rewarding to see our core philosophy reflected and spread through the work we do.
Your core philosophy?
I believe that your job can add value to your lifestyle. Your work environment should support your passions while promoting good health and well-being.
The old business model of a grind that looks at employees like parts of a large machine is unhealthy, unsustainable, and outdated. If anything, online marketing has shown us that companies like that are losing in terms of retaining customers and employees. When I started Commetta, I aimed to create accessible marketing for businesses that really believed in what they are doing and how they are doing it across all stakeholders.
For instance, integrating your job into moving change forward and improving our collective health is why Commetta partnered with Fuckup Nights. I've personally had the honour of co-hosting and representing this movement towards more transparent and human corporate culture in Montreal.
Fuckup Nights?
The name is a bit bold, it started in Mexico, and the main offering is to have people gather and listen to entrepreneurs and business professionals tell their failure stories. It's now happening in 312+ cities around the world where the format is the same, 3-4 speakers have 7 minutes and 10 slides to talk about mistakes they have made followed by a Q&A.

This global event series inspired private corporate initiatives supporting team and culture building as well as a Failure Institute conducting important research, changing laws in favor of entrepreneurs and bringing significant business realities to light. I mean, it's inevitable that we will make mistakes along the way. We aren't machines, we're people. You fall when you are learning to walk, mumble when you're learning to talk, so having a business community event to be honest, let off some steam, listen and learn from people being people while having fun, is a great way to promote healthier communications and a compassionate way of life.
That is certainly is an interesting way of bringing people together. Speaking of learning from your mistakes, what advice would you give someone starting in your industry?
Ask for help. Especially when you build your own company, you are empowered as the key decision maker. This is excellent, but it can quickly feel that you have to be an expert in every aspect of the business. It's important to realize your strengths but it's just as important to know when to trust the experts. It's ok to need help so, don't be afraid to ask for it.
On a more technical note, what made you choose WordPress to create your website?
Commetta is about empowering clients to use the tools that offer them a marketing ROI. WordPress is free, open-sourced and you own what you create. Everything is possible thanks to the enormous community of programmers creating value adding plugins and special features. All that's needed is to understand the depth and width of the tool, so you can use its full potential. That is why we use WordPress and also highly recommend it.
What's been your experience working with WHC?
WHC has been a game changer and I happily promote you to all of my clients. Commetta works according to values that we stand by. It's important that the companies we partner with are in alignment with the kinds of businesses practices and culture we exist to support.
Glad to hear it! Is there something you like most about working with WHC?
The customer service. Your web hosting services are very good as there is rarely ever an issue with hosting or domain names. Whenever I've had to contact WHC for an issue, the customer service has always been friendly, dedicated and personable. The staff seems to really care about fixing the issues and making sure we are all succeeding.
Are there any particular features that you enjoy?
The Client Area is straightforward and easy to navigate. The ticket system and chat is also reliable and highly effective.
Do you have any big plans for the near future?
We are launching our new brand and website in June. The website we have now is… you could say minimalist. We've been planning to update it for a while now but clients come first and we've had no shortage of work over the years.
A very big thank you to Natalie Riviere for sharing her story. It's great to meet an agency that views marketing from such a humane, values-oriented perspective. We invite you to check out commetta.com for more information on the inbound marketing services they offer. Next Fuckup Night event is happening on April 16, 2019 from 6-8PM at HAVAS Montreal, so get your ticket before they're sold out!
Client Spotlight features the people behind the interesting and innovative projects that are being powered by the WHC platform. If you are interested in having a client spotlight about your company or endeavours, please feel free to
contact the Web Hosting Canada Team
.
---
---
Web Hosting Canada
manages fast and reliable online infrastructure with 24/7 support.
Learn more about WHC
Also on the WHC Blog

6 WordPress Plugins Every Canadian Website Should Consider
WordPress is a great platform to build your website on, but with over 55,000 different plugins available to install, choosing the most useful ones can be a challenge. To help you save time and get the most out of working...
Read full article

Beginner's Guide to SEO: The 3 Types of SEO
SEO stands for Search Engine Optimization. But what exactly does that mean, and why is it important? In this first part of our 5-part series on SEO, we'll explain the basics of SEO, its different types, and why they're important...
Read full article
1
How can we help?
How can we help?
Our experts are available 24/7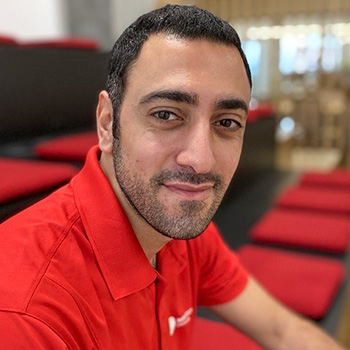 Chat Now
Questions?
Our friendly customer service team is available right now.
Start Live Chat
LIVE CHAT »