Beginner's Guide to SEO: The 3 Types of SEO
SEO stands for Search Engine Optimization. But what exactly does that mean, and why is it important? In this first part of our 5-part series on SEO, we'll explain the basics of SEO, its different types, and why they're important for your website.
What is SEO?
When you want to find something online, what do you do? You use Google, Bing or other search engines. Ever wonder how websites get on the first and second page of Google instead of on the tenth? Those sites have been optimized specifically to rank high in the search engines.
SEO is a collection of strategies designed to help bring your web pages closer to the first position of search results for relevant terms. Moving closer to the first position is known as improving the online ranking of a web page.
Why is SEO important?
Everyone wants visitors to come to their website, right? Data shows that the closer you are to the top of search results, the more likely people are to visit your site. You probably have noticed this yourself, in your own online searches. You're likely to click on a link at or near the top of the search results page. Those same studies show that the average chance of a person clicking through to a website on the second page of search results is less than 2%.
So, to encourage more people to visit your site, your site needs to rank well and SEO can help you do just that.
What are the different types of SEO?
Search engine algorithms take into consideration many different factors when ranking a site. Google, for instance, considers more than 200 factors. Rather than struggling to understand these factors, it's much easier and far more efficient to understand SEO as divided into three different types. These three different types of SEO are on-page SEO, off-page SEO and technical SEO.
What is on-page SEO?
As the name suggests, on-page SEO includes optimizations that can be done directly on a single web page to help it rank higher, as opposed to strategies that affect the website as a whole, or technical SEO. Strategies that involve the text, images, or videos on a single page fall under on-page SEO.
A quick example of this is the title of a blog article. Let's say you want to publish an article about your favorite smartphone in 2019. You could use the title "My Favorite Smartphone" but a more optimized title would be "My Favorite Smartphone of 2019". Including the year can help boost the ranking for that article whenever a person searches for current smartphones.
What is off-page SEO?
Search engines exist to help you find the information you are looking for. But they don't only inspect your website to determine your search engine rankings. Other websites that link back to your website, including social media platforms, tell search engines that your site has something interesting to offer. This, in turn, can improve your online ranking.
SEO strategies that focus on factors outside your website are referred to as off-page. They usually include strategies focused on increasing the quality and quantity of incoming links to your website from other sites.
What is technical SEO?
Technical SEO refers to optimization strategies that affect the whole website, not just a single page. Some of these strategies can require technical expertise to implement, but not all. For instance, a website that's mobile friendly, or that uses SSL security, will usually rank better than one that does not.
This is just the beginning!
As you can see, SEO has many different facets to help you improve your website's visibility. In the upcoming months, the WHC blog will make you discover a new type of SEO in each article of our SEO mini-series. In our next article, we'll take a closer look at keyword research.
Looking to apply the best SEO strategies on your website right away? Try rankingCoach, the professional SEO software, free for your first month. RankingCoach guides you step by step to help your website do better online, and measures results every step of the way by comparing your site to your main competitors.
Happy optimizing,


---
---
Web Hosting Canada
manages fast and reliable online infrastructure with 24/7 support.
Learn more about WHC
Also on the WHC Blog

Natalie Riviere & Commetta: Reinventing Marketing for the Betterment of Business
We recently spoke with Natalie Riviere, CEO of Commetta Communications, and co-host of Montreal's now infamous Fuckup Nights. Taking a different approach to online marketing and branding, Commetta seeks to help small to...
Read full article

30,000 Reasons to Say Thank You
In March, Web Hosting Canada surpasses 30,000 active clients continuing an unprecedented growth as Canada's premier web services provider. We wanted to recognize this moment and to say thank you to all the Canadian businesses,...
Read full article
1
How can we help?
How can we help?
Our experts are available 24/7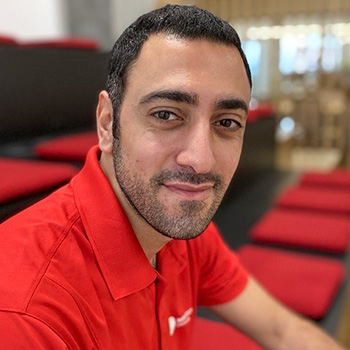 Chat Now
Questions?
Our friendly customer service team is available right now.
Start Live Chat
LIVE CHAT »