Beginner's Guide to Off-Page SEO & Link Building
In part four of our ongoing series, SEO for Beginners, we look at ways to improve your ranking through other websites and social media.
What Is Off-Page SEO?
Off-page SEO involves activities outside of your website that can improve your ranking on search engines. This primarily involves link building strategies, where other websites (including social media posts) link back to your site, appropriately referred to as backlinking.
After you've finished tweaking your On-Page SEO, Off-page SEO optimizations should be next on your priority list in order to increase your website's visibility. Some argue Off-page SEO is actually the most important type of SEO work you could be performing, since it often implies you've created quality content that others see worthy to link to.
What are Backlinks and Why are They Important?
One way Google and other search engines determine the importance of a website is by finding signals that indicate quality content that people are interested in. Backlinks do just that.
Put simply, backlinks are links from other website leading back to yours.
By creating a link to another site, a website owner is digitally "vouching" for the linked website as having value for its readers. Search engines, in turn, take the link as a signal for quality and factor that in when ranking your page in search results.
However, not all sites provide the same amount of link juice, a measure of quality of an incoming link to your website. Search engines see certain sites as having more authority than others. Scoring a backlink from a website with high authority can often have more impact (and thus offer more link juice) than hundreds of websites with low or no authority.
What are the Best Sites for Backlinks?
Websites that have been around for a long time, that have quality content and substantial readership generally have higher authority with search engines.
Contrarily, websites that are new, have little or no interesting content and little to no readership will have no link authority and will be poor candidates for backlinks.
Mozbar is a free tool that provides you with Page Authority scores for the page itself and Domain Authority scores for the whole website. These scores are on a logarithmic scale from 0 to 100 (which basically means it's much easier to get from 20 to 30 than from 80 to 90). Try installing the Mozbar in your browser and explore popular websites in your industry to get an idea of which websites have garnered significant authority.
The best websites to start trying to get backlinks from would be those relevant to your niche or topic, with some authority and a reasonably straightforward way to get them to link to you.
For instance, if you wrote a book, it would great to have a link from Oprah's Book Club as her website has an 85 in domain authority.

But the chances of getting a backlink there aren't very high. The Montreal Review of Books website has a lower domain authority, but it's still a good option and is probably easier to contact and receive a backlink from.

Other examples of high authority websites include Wikipedia, HuffingtonPost, and Time.com.
6 Link Building Techniques That Work
So how do you score links on other people's websites? The task is by no means easy, but here are some techniques you can use to boost your off-page SEO and, in turn, your ranking in search engines.
1. Create useful content and distribute it
This is the most grassroots form of link building. You create an excellent piece of written content, something of interest to people which has value. Then get the word out with social media, press releases or even emailing specific website owners to let them know about it. With skill and a little luck people will find it interesting and link back to the content in a related piece of content.
Of course, the written word is not the only tool at your disposal. Adding videos, photos, or infographics to your arsenal can help you garner interest and backlinks.
72% of consumers prefer videos over text for branded marketing information
Photos improve engagement on Facebook by an average of 37%
Articles with images get 94% more total views
Infographics increase traffic an average of 12%
Diversifying your media may be easier than you think. Find some of your most popular blog posts or product pages and use these as your starting point for a video, photo enhanced social media post or infographics.
2. Get listed in online directories
There are directory sites for almost every industry. Their job is to compile information about businesses so searchers have a one-stop-shop when researching. Perform a search yourself to find directories related to your industry and also check out this resource page on directories for Canadian small businesses. Once you find a suitable directory, submit your page to their listing.
An SEO tool like
RankingCoach
can help you submit your website to pertinent local directories in Canada. However, beware of tools or solutions that guarantee listings in "thousands" of directories at one low price: they'll often do nothing more than get your website blacklisted!
3. Sponsor Groups and Events
Scour the web for related events, activities or groups you can sponsor. From something as small as paying for one round of reading material for a book club or as big as a city wide event, as long as they have a website, then there's potential.
Make sure you always ask that your website's link appears as clearly on their website as possible. Placing a link contextually within a website's text is almost always more effective than placing it in a designated advertisement or sponsor box. The longer the link is available online, the better.
You can also ask to be added to social media posts, but more on social media marketing later.
4. Be active in Online Communities
There are online question and answer forums for pretty much every industry. Some of these are just waiting for your professional or personal input. If you're not sure where to start, try typing your keyword along with forum or discussion board.

This should list popular forums where you can potentially help answer common questions.
Forums generally allow you to create profiles, and some will even allow users to include a signature line with a potential link to your website (double check the community's terms of use to make sure you're not spamming). Create a professional signature that includes your name, your title, your company or organization's name, optionally a slogan, and a link back to your website. If you have multiple people on your team, consider setting aside an hour each week for each team member to do community building. They can help answer questions that others are posting. When pertinent, you can post a link to a page of your website which gives a broader explanation of your answer. But don't overdo it! If a link isn't pertinent, the forum admins and/or search engines will see the link as spammy, which can hurt your attempts to rank better.
With each quality post you or members of your team makes, you're also increasing the visibility and brand perception of your company or brand.
5. Become a Guest Blogger
If you have a particular expertise or experience and are an able writer, then guest blogging is a fantastic way to get your name out and receive quality inbound links.
Find higher authority websites that relate to your industry, read through their blog, and contact the blog or website owner to ask if you can contribute a useful article for their readers on their website, free of charge. In return, most sites will add a little bio and a link to your website, adding further legitimacy to your post. You can even suggest posts that you've already written on your own blog, so long as they're pertinent to their readers too.
Some popular blogs will even actively seek out qualified guest bloggers, which can effectively contribute great content back to their reader base.
6. Research the Competition
Why not learn from the competition? A tool like OpenLinkProfiler can show you where your competitors are getting their backlinks from.
As a competitor may have thousands of backlinks you may wish to use the filter provided. Two filters we like using are link influence score (under LIS) and the nofollow tag (under Follow). LIS lets you know the potential for that sweet sweet link juice from a score of 0 to 100, with 100 being the best. So look through the links with high scores first as they will provide the most value.
The nofollow tag means that the link doesn't get followed by search engines like Google, provides no link juice and therefore is of limited use as far as SEO or backlinking is concerned. NoFollow links can be useful in an off-page SEO strategy, as we'll see with social media marketing, but in an indirect way.
Now that you've compiled lists of websites linking to your competitors, examine each pertinent result and try to see if you could also get your website mentioned on these sites. It may take a while, but there is a good chance your competition will point you towards valuable opportunities.
Link Building Techniques to Avoid
While there are plenty of good link building strategies out there, there are also some bad ones (sometimes referred to as Blackhat SEO) that will likely hurt you website's SEO and that should be avoided.
Link Farming/Exchanging
Since backlinks are good for SEO why don't I reach out and ask websites to put my link on their site and in exchange I will do the same for them? Be careful! Done in the right way this can be helpful, but there's a danger that search engines will see it as a link scheme and devalue your site.
If you are going to perform a link exchange with another website consider these questions:
Will it bring you quality traffic?
Is the other site relevant to yours?
Do they have good domain authority?
The trick is to think if the link exchange will appear natural to Google. For instance, if you link exchange with an employee's website so visitors can see their profile, no problem. If you have links to a shoe store when you sell car seats, this will probably look spammy to Google.
Comments Spam
If you have a comment section on your website, then chances are you've gotten comments (usually irrelevant ones) with links to other sites. This is a poor strategy as it irritates the site owners and are usually erased. More concerning is that search engines are good at finding such comments, seeing them as spam and lowering the offending site's ranking.
If you do find a blog where a link to your site could be very useful (perhaps you expand on the topic), read through the site's comments guidelines (if available) or considering contacting the site owner first to ask if it's okay to post the link.
What about Social Media Marketing?
If off-page SEO is mainly about getting backlinks, then social media platforms like Facebook, LinkedIn, Youtube, Instagram, and Twitter are backlink gold mines, right? Unfortunately, this isn't the case.
Since anyone can use social media platforms to post whatever they like (regardless of quality) all the links you post on them have a nofollow tag. This tag tells search engines to not count these links as link juice signals.
However, this does not mean that social media marketing is useless. It's actually just as important as link building because of brand recognition. Facebook alone has more than 1.86 billion monthly active users. This is a huge audience that can come to know your brand, if you are active on the platform. By creating interest in your website (perhaps with a great piece of content), then you will increase traffic on your site which is an important SEO factor.
It is also likely that some of the people who discover you on social media will use a search engine to find your site later on, which again improves your SEO. Social media can also get the word out about articles or products which could be picked up by other websites that talk about them and create backlinks to your site.
Use social media to improve your brand recognition and identity by:
Responding promptly to any questions, comments or reviews
Engaging with your target audience
Talking about your business and employee success stories
Posting about updates (new products, articles, events, etc.)
Off-Page SEO: It's About Value
With these strategies you'll be well on your way to improving your own domain and page authority. But remember: the most effective off-page SEO happens when you create interesting, engaging and valuable content. This type of content will be shared, liked, and accessed most often and the inbound links will naturally follow.
So next time you find yourself asking why more websites aren't linking to yours, ask yourself instead: is my content interesting enough for other websites to want to share? If the answer is no, get working on fresh new content!
Ready for the last part of our SEO Getting Started Guide? Read our Technical SEO Guide.
Happy optimizing,

---
---
Web Hosting Canada
manages fast and reliable online infrastructure with 24/7 support.
Learn more about WHC
Also on the WHC Blog

One-Click WordPress Staging is Here!
Every time you make a change to a live website, you risk introducing an error that could cost you time and money, or harm your organisation's online reputation. Depending on the change, potential problems range from...
Read full article

Find Hot Topics to Write About: 3 Free Tools To Help
Publishing new and engaging content regularly on your website is important. As a general rule, consider posting something new and interesting at least once a week, and be consistent about when you publish (every Wednesday,...
Read full article
1
How can we help?
How can we help?
Our experts are available 24/7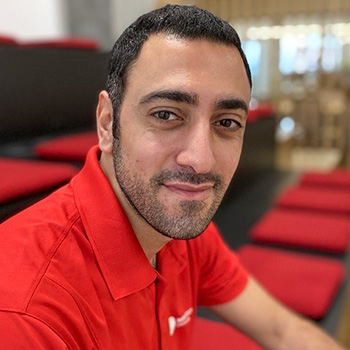 Chat Now
Questions?
Our friendly customer service team is available right now.
Start Live Chat
LIVE CHAT »