Find Hot Topics to Write About: 3 Free Tools To Help
Publishing new and engaging content regularly on your website is important. As a general rule, consider posting something new and interesting at least once a week, and be consistent about when you publish (every Wednesday, for example).
But what should you write about? Where should you seek inspiration for topics that would make for valuable, engaging and popular content? Here are 3 tools that will scrape the Internet to find you data on trending search terms (keywords), hashtags and social shares.
Always pick Quality over Quantity - Writing one post that earns you 11 new customers is better than 11 posts that get you no new customers. Always strive to create quality content that will help meet your end goals. This could be receiving more traffic, getting more sign-ups or selling products or services. Posting just for the sake of it may not help your end goal!
3 Free Tools to Inspire Your Next Post
1. Google Trends
Google is very open when it comes to what search terms are trending with Google Trends.
Simply pick a country, date range, categories and keywords to discover what search terms have been growing in popularity.

Google Trends is also great for finding which provinces and cities search a keyword the most. This is ideal for businesses targeting locally.
Here is how the keyword 'ping pong' trends by subregion in Canada (provinces)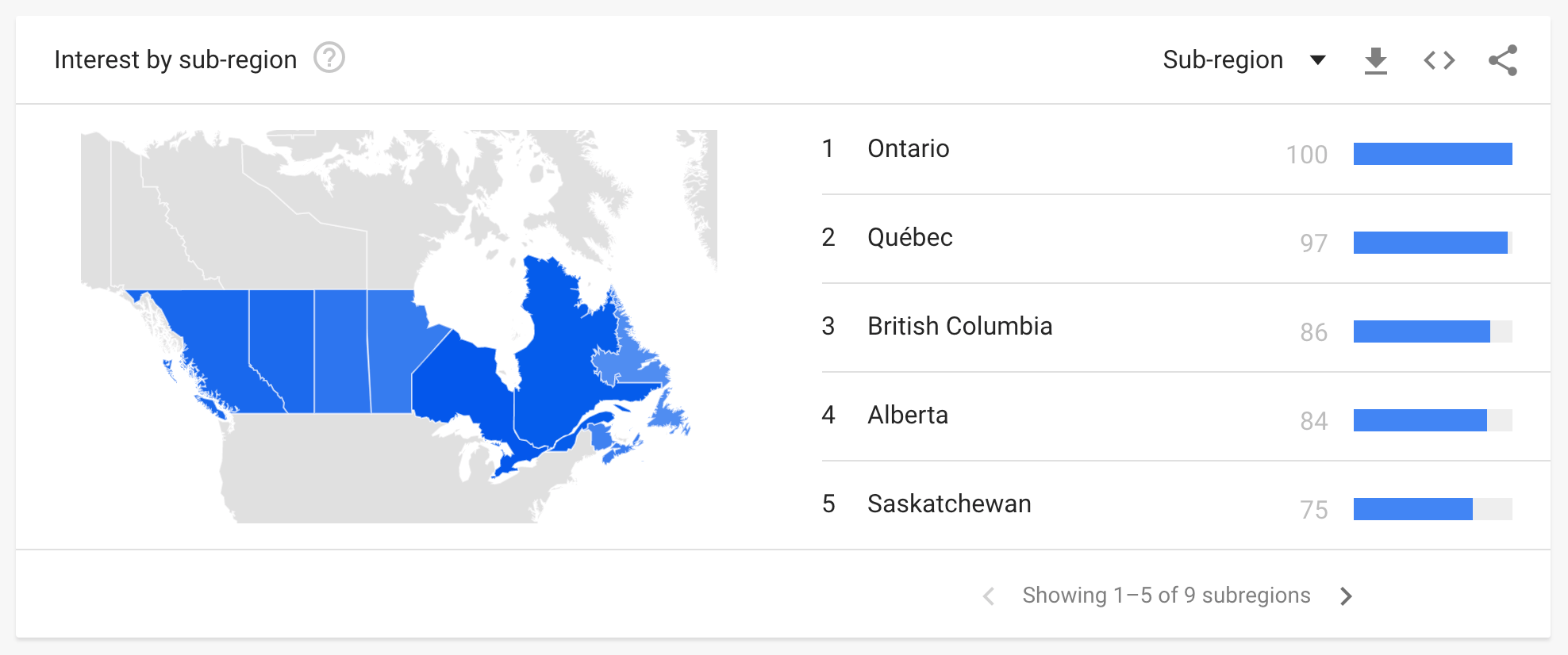 And now by city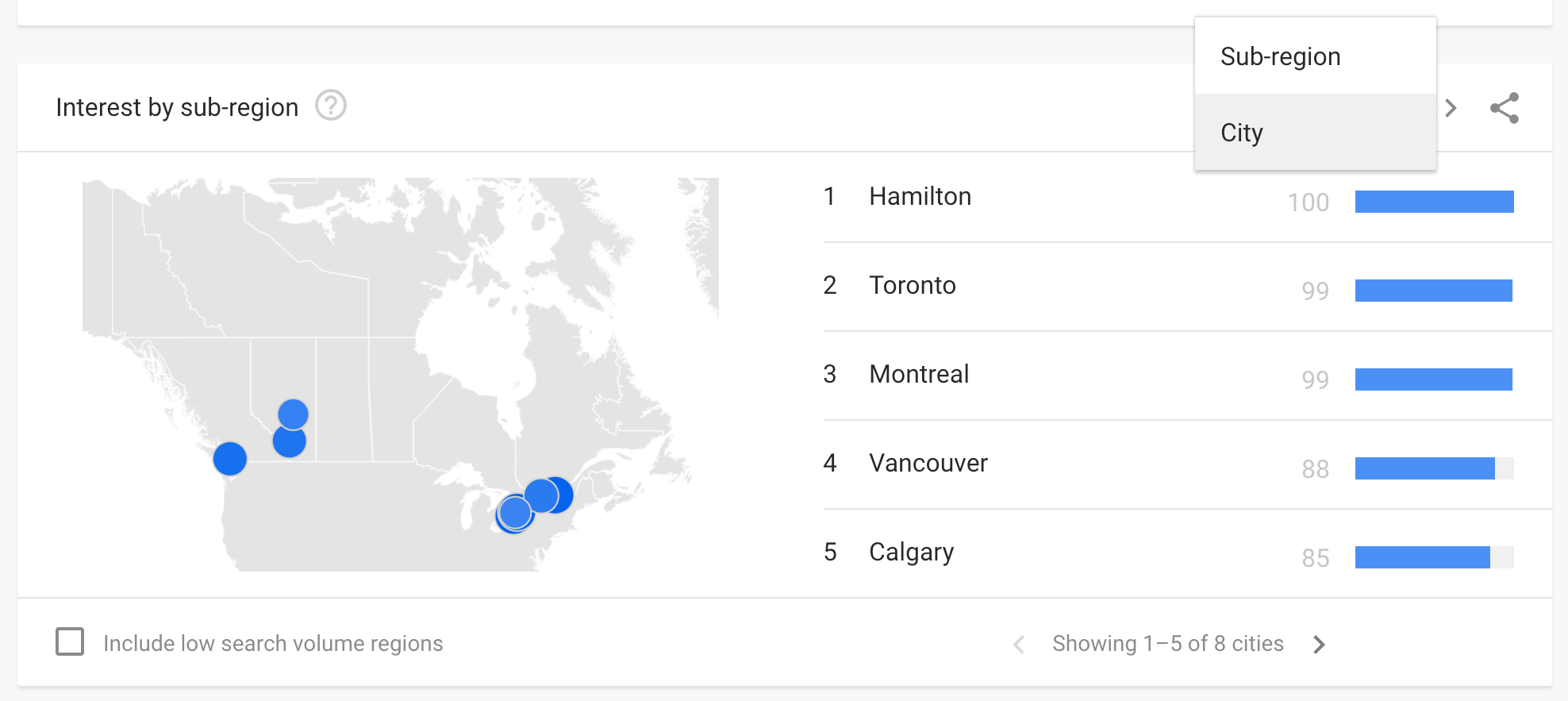 Interpreting Google Trends Data
Google Trends shows you keywords trends as a percentage rather than absolute search volume.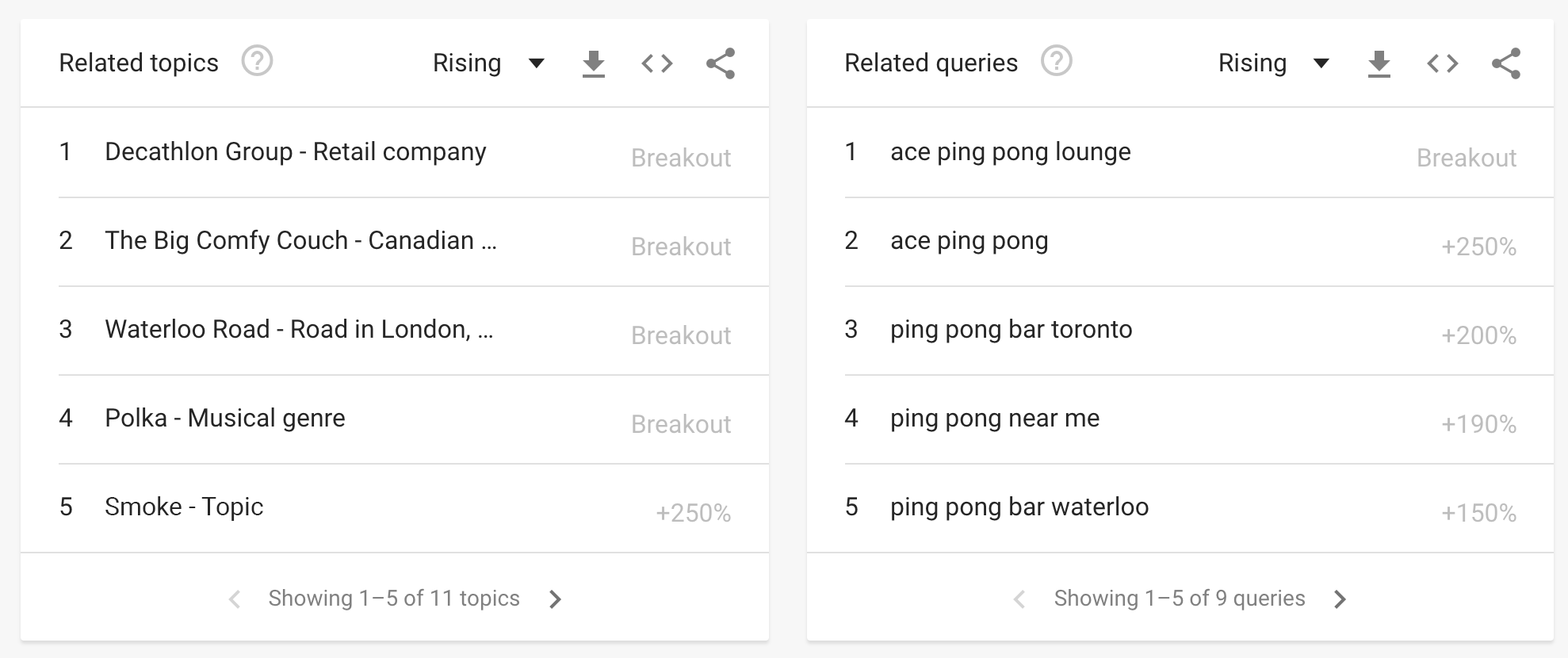 In the above example, ace ping pong has 250% more searches than it did 12 months ago. Google Trends only tells you if a term is growing in popularity, not how often it's actually searched for. If you would like to know more about keyword research, check out our Beginner's Guide to Keyword Research.
If the result is listed as a breakout, you've found a seriously growing trend. Breakout trends generally represent a growth of more than 5000%!
Picking the Best Topics to Write About with Google Trends
Start by entering your primary and secondary keywords to identify trends and variant. This is very useful if you have to make a decision between related keywords (e.g. ping pong or table tennis).
Secondly, pick a possible candidate in the related topics or queries suggestions and check its search results. This will likely provide insight into why the keyword is gaining interest. Is it something you can use or is it trending for other reasons (e.g. you're a cranberry farmer but the trend relates to a band)?
Lastly, the data can show you when a keyword is most popular. This helps to identify seasonal keywords.
Using Google Trends in this way, you will likely be able to narrow in on a few possible topics for your next article.
Let's see this approach in action with our ping pong example.
If you've a couple of possible topics in mind you can compare up to 5 keywords.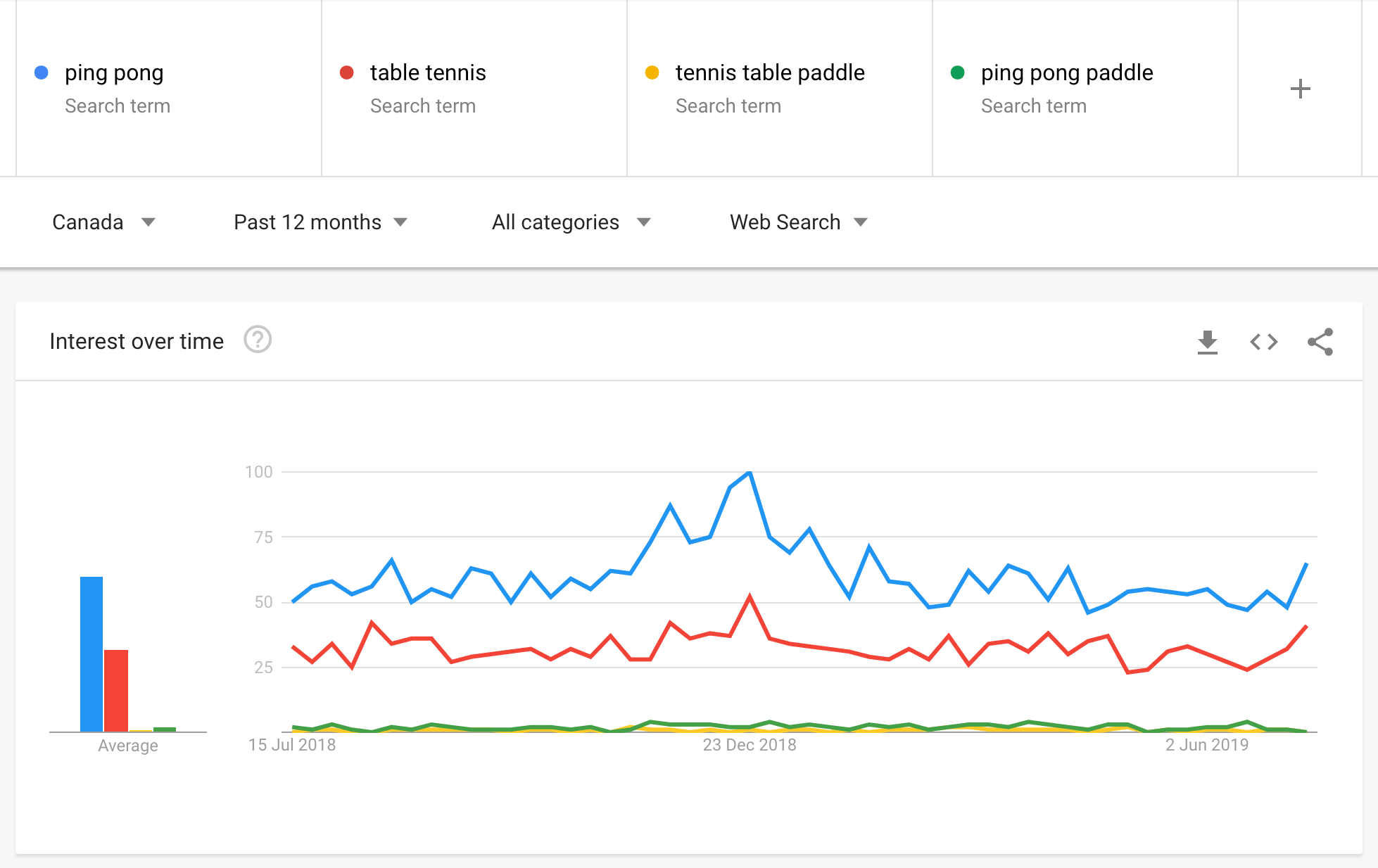 At a glance you can see that, in Canada, more people search for the term 'ping pong' than they do 'table tennis'. So if you're looking to get the most possible traffic go with ping pong.
For a site dedicated to the game of ping pong, the query below shows that "ace ping pong lounge" is a good topic as it's a breakout.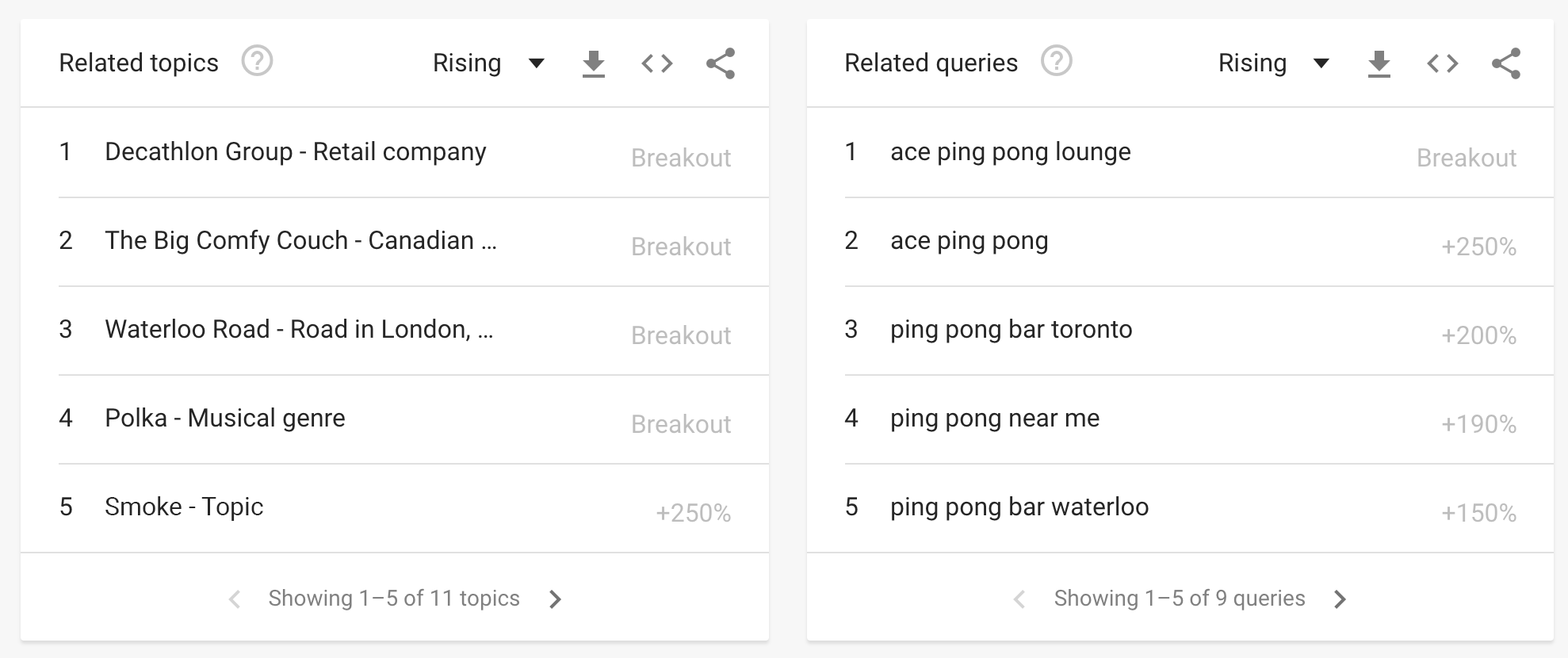 You will also notice that under topics you get some rather odd results. "Smoke" as a topic related to ping pong? What does that even mean? To find out, search "smoke ping pong" and you will find your answer.
Lastly, you may want to know when a keyword is most popular. Here's an example with 'skiing' over five years.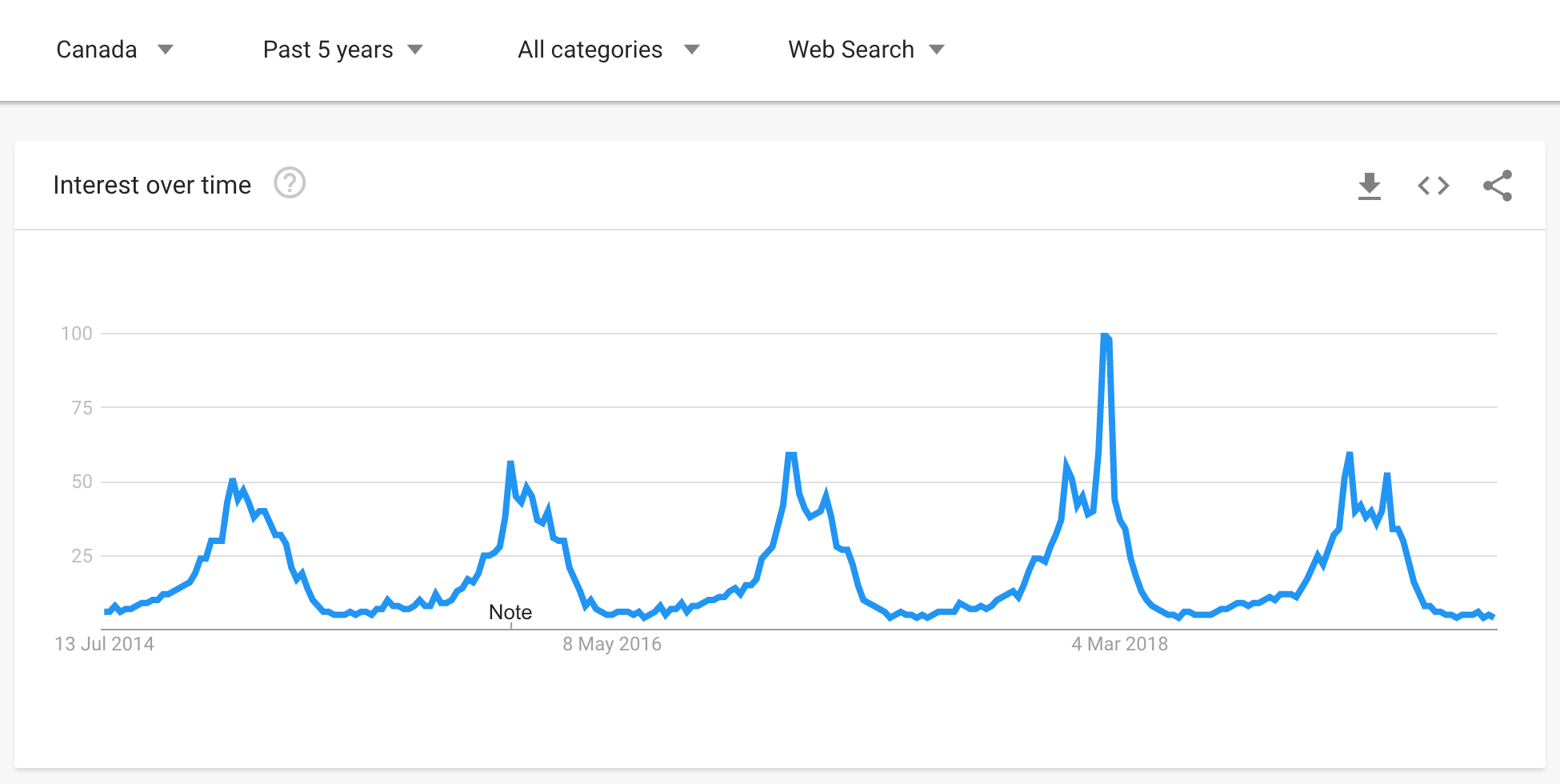 It's no surprise that people search for 'skiing' far more in winter and it gained even more popularity during the 2018 Winter Olympics. Considering this, it's best to publish skiing related content between November and April.
2. Hashtagify
Unless you've been living under a rock for the past 10 years, you've probably already heard of and seen hashtags. Hashtags are used to group content into topics. Besides the convenience of grouping similar posts, hashtags have been shown to improve engagement on social media by 12.6%. So applying them to your social media posts is an easy way to boost visibility.
Hashtagify is a freemium tool that allows you to find data on hashtags. Just type in a hashtag keyword to receive information on:
Overall popularity
Recent popularity
Monthly trend
Week trend
Related hashtag by correlation and popularity
General popularity by country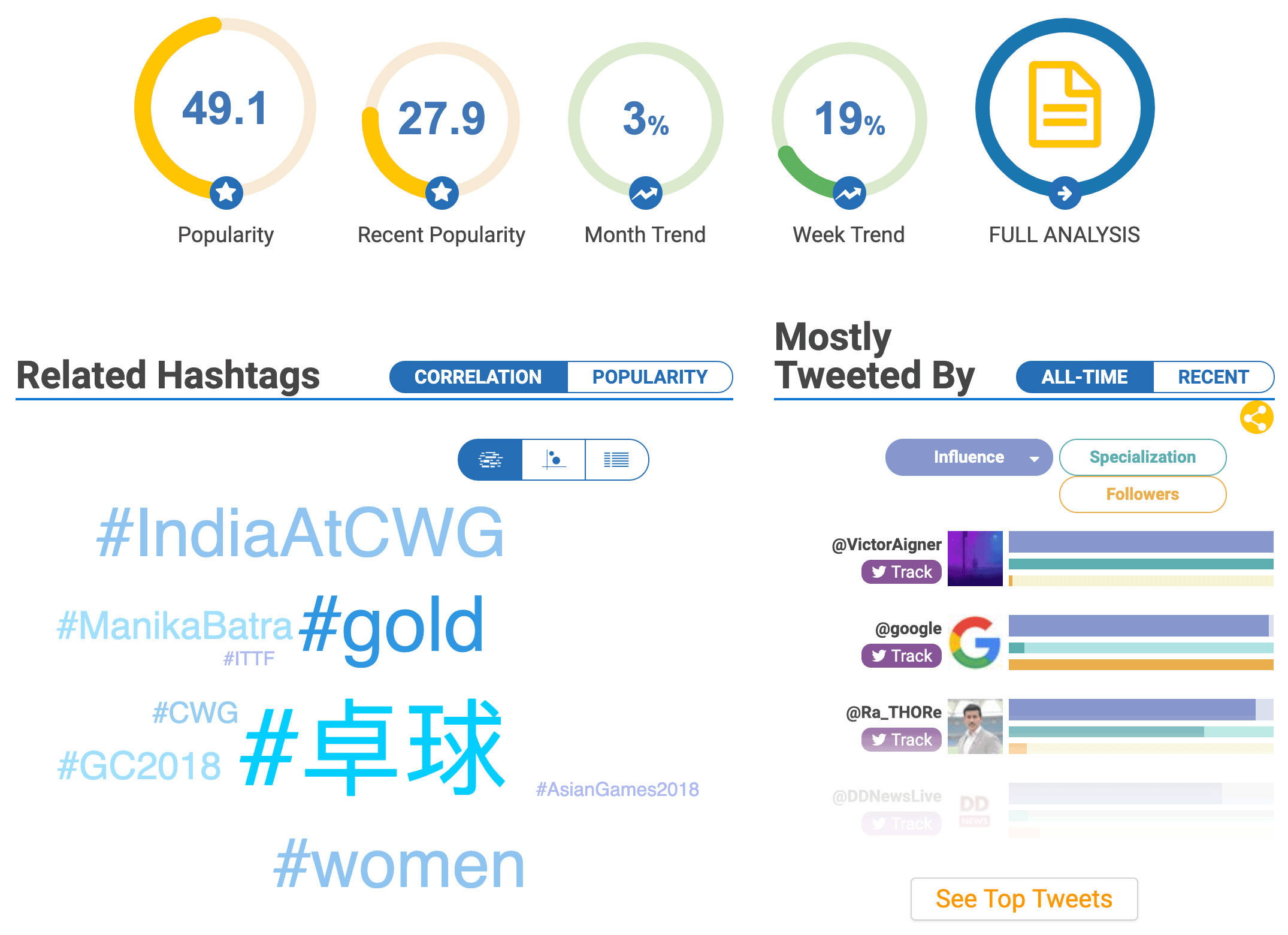 Data on #tabletennis
Finding topics to write about with Hashtagify
Start by searching for a general topic of interest
Note the hashtag's popularity
Look at related hashtags and the tweets wall, at the bottom of the page
Rinse and repeat this process for information on different hashtags to see which one has the highest popularity overall and highest recent popularity
This information will help you find what is currently trending through hashtags. As a general rule, focus on recent popularity to find information on current trends (e.g. recent events in ping pong) and focus on overall popularity if you're going to write something that has more long term value (e.g. "how to properly hold a ping pong paddle").
Once you have a few popular hashtags, dive deeper. Search the hashtag on Google, Twitter, Instagram or Facebook to find what people are saying about it. You want to make sure that the topic is useful (a new ping pong product) and not something completely different (a viral video of a dog named Ping Pong).
With some digging you'll find an idea to create content that is trending on social media, with hundreds of thousands on social media users already engaged in the topic.
3. Buzz Sumo
Buzz Sumo is a great tool to find out what's being shared the most on social media. Just type in a keyword and you will be provided with the top 9 most shared pieces of content for free.
You'll find the number of shares on Facebook, Twitter, Pinterest, and Reddit, as well as total engagement. The evergreen score lets you know if a piece of content has staying power. The higher the score the longer the content has been continually shared over time.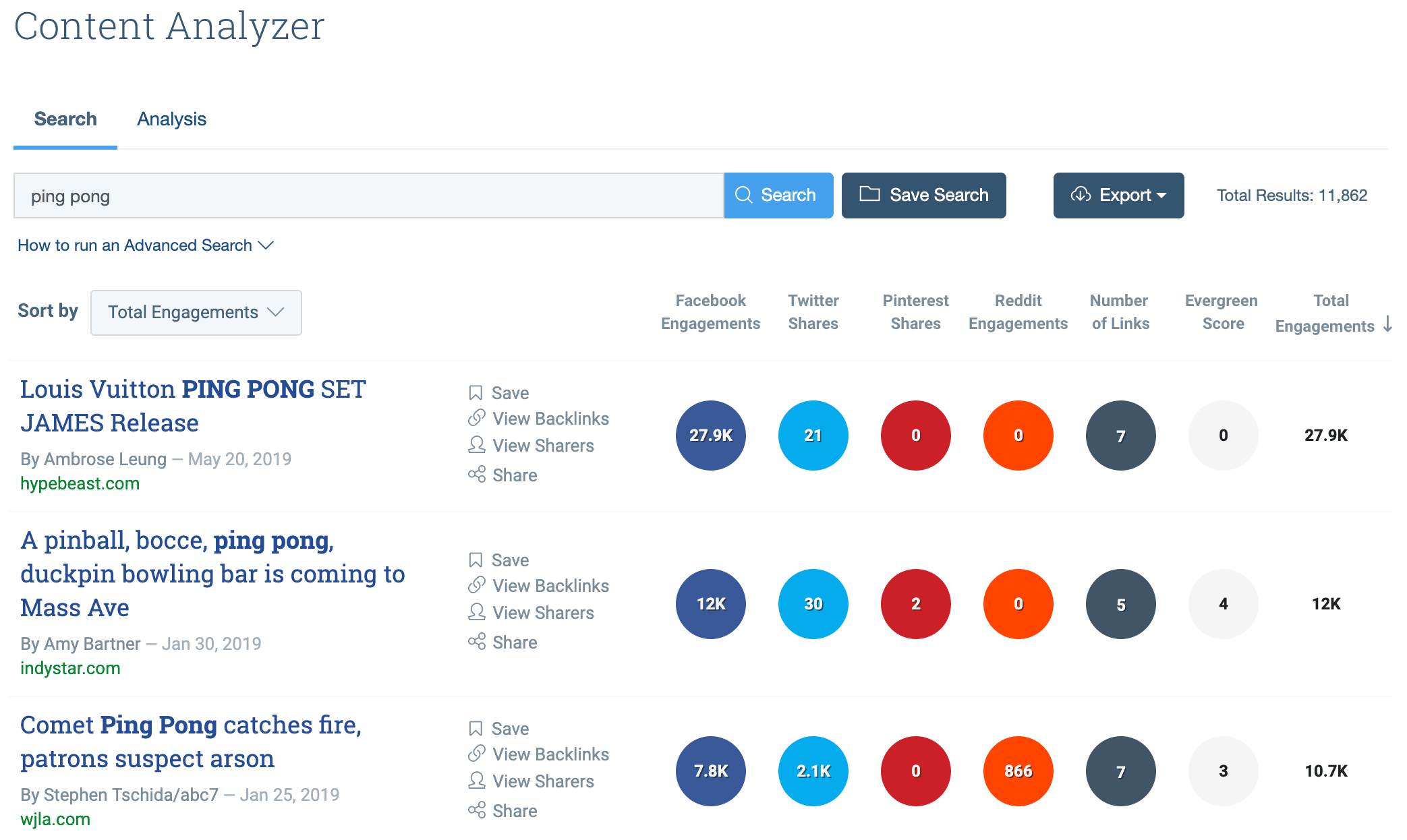 Buzz Sumo's free version only allows you to check a few keywords a month. Using this tool in the final step of your content brainstorming process may be prudent unless you prefer paying for the premium version
Finding topics to write about with Buzz Sumo
Start by searching your primary keywords or trending terms discovered earlier through the previous 2 tools and examine the results for interesting topics you may be able to expand on.
Pay attention to which sharing platform is used. If most of the shares happen on a Pinterest (Instagram is not yet supported), the post may be visual in nature and its topic may be of limited use if your own company or brand doesn't also have presences on these social media platforms. If Facebook or Twitter, consider the type of post along with your target audience: if you target people looking to buy, then a share that's a collection of memes probably isn't targeting the same audience.
Next, look at the Evergreen score. It lets you know if an article has staying power. If a share has a low evergreen score, then it may not be popular for long and you probably shouldn't wait too long before creating some related content. On the flip side, a high evergreen score means you can spend more time crafting the content, and may mean your content will be useful for a longer time.
Once you've found a promising result, try to build on it:
What can you add to this topic, that would make it more successful?
When looking at a result ask yourself: "Why is this being shared so much"? Is it entertaining or informative? What question does it answer? Can you write something similar from a different point of view to add value? Basically, the article was shared because it gave people something. What can you do to give them more of that something? You can also look for information the content is missing. Does it provide only a surface explanation of a particular subject? The good thing is that you know people are interested, so 'expanding' the topic is a great way to grab some of that attention.
How should you write your article, to make it more engaging?
Put on your critical thinking cap and ask yourself: "What makes this piece of content so interesting"? You know it's being shared a lot so there has to be something about it which works. Look at the title, format, tone and keywords. Keep these in mind when looking at other results to find similarities between them. If you are drawn to a particular style or piece of content, it's likely your readers will be as well. Learning from what works is never a waste of time.
You've found your topic. Now start writing!
These 3 tools will help you find topics to write about and hopefully make writer's block a thing of the past. By looking at trends in search results, hashtags or social shares you may uncover new popular subjects that will gain traction and give your website and organization more visibility.
But remember, finding a great topic is only the first step! Make sure the content you write is original and useful to your readers to keep them coming back for more!
Thinking of starting a blog? Managed WordPress Hosting will get you up and running in minutes!
Happy Blogging,


---
---
Web Hosting Canada
manages fast and reliable online infrastructure with 24/7 support.
Learn more about WHC
Also on the WHC Blog

Beginner's Guide to Off-Page SEO & Link Building
In part four of our ongoing series, SEO for Beginners, we look at ways to improve your ranking through other websites and social media. What Is Off-Page SEO? What are Backlinks and Why are They Important? What are...
Read full article

Join WHC @ WordCamp Montréal, the Must-See WordPress Event!
Web Hosting Canada is excited to be a Gold sponsor for this year's premier Canadian WordPress event: WordCamp Montréal 2019! This 2-day conference on August 10 & 11, 2019, will be packed with presentations, discussions...
Read full article
1
How can we help?
How can we help?
Our experts are available 24/7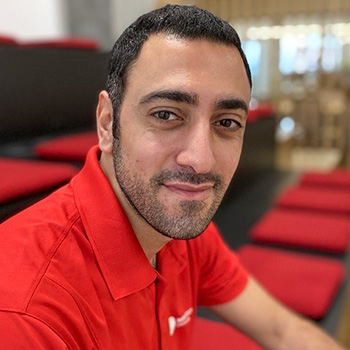 Chat Now
Questions?
Our friendly customer service team is available right now.
Start Live Chat
LIVE CHAT »