Join WHC @ WordCamp Montréal, the Must-See WordPress Event!
Web Hosting Canada is excited to be a Gold sponsor for this year's premier Canadian WordPress event: WordCamp Montréal 2019! This 2-day conference on August 10 & 11, 2019, will be packed with presentations, discussions and networking dedicated to help you master WordPress, the world's most popular content management system.
What is WordCamp?
WordCamp is a volunteer-based initiative, bringing together experts and enthusiasts who wish to share their knowledge concerning every aspect of WordPress. With presentations in both French and English, attendees have multiple topics to choose from at all times. Whether you're a new WordPress user or a seasoned developer, there will certainly be something for you.
Popular WordPress topics include:
Improving your WordPress Theme
Maximizing the use of Plugins (or creating your own!)
Developing & Updating WordPress
Optimizing WordPress Performance
Writing Better Content
Marketing your business and improving SEO
Enhancing WordPress Security
Uncovering Industry Trends
Why attend WordCamp?
Besides gaining insight and expert knowledge into WordPress, WordCamp is about building community. In between presentations, meet with other passionate, like-minded individuals and businesses to strengthen your network and gain useful insight.
At the end of the first day, join the WordCamp community for drinks and mingling at the afterparty; the perfect way to decompress after a day of learning. Further your networking by signing up to the Meetup.com group, which organizes monthly gatherings for Montréal WordPress enthusiasts.
Industry sponsors including WHC will be on hand throughout the event. We look forward to meeting you at our booth, and sharing our latest updates to WordPress Hosting. Our experts will also be there to answer questions and provide solutions to your WordPress and online marketing needs, or even help you migrate your WordPress website on the spot! Don't forget to take advantage of The Happiness Bar, where various professionals offer free one-on-one consultations on a topic of your choice.
You can view past videos of WordCamp presentations to get a good idea of what to expect this year.
Save the date!
When: August 10-11, 2019
Where: The John Molson School of Business, 1450 rue Guy, Montréal, QC H3H 0A1
How much: $50 for both days. Buy tickets.
Schedule: See what's taking place.
WHC's CEO Emil Falcon will be presenting WordPress Staging Done Right (in French). The presentation will discuss the dos and don'ts of WordPress development and how a staging environment can help reduce risks and keep your website running smoothly with each update.
See you August 10-11 at WordCamp Montreal!


---
---
Web Hosting Canada
manages fast and reliable online infrastructure with 24/7 support.
Learn more about WHC
Also on the WHC Blog

Find Hot Topics to Write About: 3 Free Tools To Help
Publishing new and engaging content regularly on your website is important. As a general rule, consider posting something new and interesting at least once a week, and be consistent about when you publish (every Wednesday,...
Read full article

Beginner's Guide to SEO: 5 On-Page SEO Tips
In part three of our ongoing series, SEO for Beginners, we look at changes you can make to a single web page to improve its ranking on search engines. What is On-Page SEO? On-page SEO helps improve your search...
Read full article
1
How can we help?
How can we help?
Our experts are available 24/7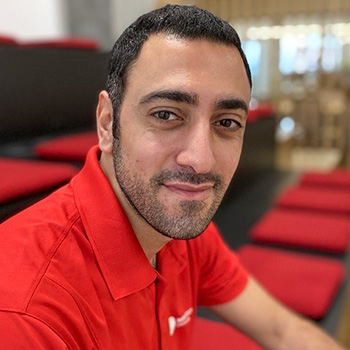 Chat Now
Questions?
Our friendly customer service team is available right now.
Start Live Chat
LIVE CHAT »