30,000 Reasons to Say Thank You
In March, Web Hosting Canada surpasses 30,000 active clients continuing an unprecedented growth as Canada's premier web services provider. We wanted to recognize this moment and to say thank you to all the Canadian businesses, entrepreneurs, and organizations that have chosen to trust us with their online projects.
Each client has a unique story of how they started with an idea, and devoted time and effort to bring it to life online. To quote the Great One (Wayne Gretzky) "You miss 100% of the shots you don't take" and our clients are taking those shots. One such story is Craig Stephens, who created Long Ride Home, dedicated to showing the struggles and strength of Canadian Soldiers and First Responders. Another comes from Alena Tuchina and Sean Frederick, co-founders of Bash Creative, a Toronto based digital design agency that offers a unique approach to website development and brand marketing. We thank them again for sharing their stories with us.
Do you have a story to share? Reach out and you may be our next Spotlight story!
In their own unique ways, each one of our clients help Canada grow and thrive, both online and off. And in WHC's humble opinion the World could use a little more Canada. That's why we're having a special promotion: register your next .CA domain name for 3$ by using coupon 30K. Only available for the first 300 registrations, so act fast and start your new project today! Limit of 1 coupon per client.
As WHC grows, so does our team. If you have a passion for helping Canadian businesses achieve their online goals, are looking for a rewarding career and are in (or open to moving to) Montreal, then you may be just who we are looking for! View our available openings and start being part of the difference.
And last but certainly not least, let us know how we can make WHC even better. Share your feedback by getting in touch or using the comments below. We want to hear from you!
Thanks again and as always,
Happy Hosting


---
---
Web Hosting Canada
manages fast and reliable online infrastructure with 24/7 support.
Learn more about WHC
Also on the WHC Blog

Beginner's Guide to SEO: The 3 Types of SEO
SEO stands for Search Engine Optimization. But what exactly does that mean, and why is it important? In this first part of our 5-part series on SEO, we'll explain the basics of SEO, its different types, and why they're important...
Read full article

Get Started with WordPress in 8 Easy Steps (2019)
WordPress is the world's most popular content management system because it's incredibly versatile, easy to use and open-source. Much more than just a blogging platform, WordPress is also a popular eCommerce platform. According...
Read full article
1
How can we help?
How can we help?
Our experts are available 24/7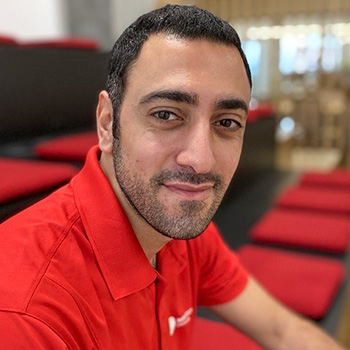 Chat Now
Questions?
Our friendly customer service team is available right now.
Start Live Chat
LIVE CHAT »