Client Spotlight: Bash Creative - Toronto Digital Design Agency
Client Spotlight is a feature showcasing interesting projects published on the WHC platform and the stories of those who have made them happen.

Today we talk with Alena Tuchina and Sean Fredrick, co-founders and project managers of bashcreative.ca, a WordPress website hosted on WHC's Canadian Web Hosting platform.
Bash Creative is a one-stop-shop which not only creates, develops and maintains, eye catching websites, but also has a full suite of multimedia production services as well as a team dedicated to evolving a company's brand identity.
Hi Sean, hi Alena, thank you so much for taking the time to talk to us about your business and industry. Why don't we start off with some introductions and letting us know a little bit about your company?
Sean: We're glad to be a part of WHC's client spotlight project. My name is Sean Fredrick and I'm the creative director, principle photographer and a project manager at Bash Creative. Our company is based in Toronto with clients ranging from individual entertainers to medium sized businesses throughout Canada and beyond. We offer a wide range of services from web design, to brand enhancement and multimedia productions.
Alena: Hi and thanks for having us! I'm Alena Tuchina, a project manager at Bash Creative and an administrative manager at our sister company Bash FX. Bash FX is an independent production company that specializes in live entertainment for a variety of events, from award ceremonies to resort shows and most things in between. Sean also has a hand in Bash FX as the artistic director.
Wow, both of you wear a lot of hats in your day-to-day. What started you on the path towards establishing Bash Creative?
Alena: Sean and I both started in the 'trenches' of the entertainment industry as professional dancers. I'm actually still a performer for a number of entertainment projects. Both of us have been in the industry for most of our lives and we saw that there was a virtual blind spot for entertainers when it came to their online presence. Sean and I had worked together on projects before and we both understood there was a need out there to be filled.
Sean: Yes, we started Bash Creative cause there was a niche in having a company that understood the needs of entertainers and entertainment companies when presenting their brand online. I grew up in the Toronto entertainment community and eventually redirected some of my focus to photography and design. The majority of the initial work came from corporate events and one-off gigs or "bashes" which is where the name of the company came from.
Can you explain a little more about the virtual blind spot or niche you came across?
Sean: There are, of course, many good website designers out there but too often they focus exclusively on getting a website up and running as fast as possible. An entertainment company or an individual entertainer needs to present more of a persona. A thread to run through their presence online as well as offline. Even a single photo has the power to help develop that persona in the eyes of visitors, so that is why Bash Creative came to be.
So, your main focus is the entertainment industry?
Alena: It started off that way, but I wouldn't say it is our main focus now. Though it does influence how we approach a project.
We can assist any individual or company if they need web design, branding and/or media production. Branding is always about building an idea to connect to a company or performer. So when we are hired, we work with customers to not only make beautiful sites or create effective media, but our end goal is for clients to say 'this website represents exactly who we are".
When someone contacts you for web design, how do you get things started?
Sean: We usually like to start any new project with an initial conversation that would allow us to get acquainted with a client, learn about their business, and understand their goals, priorities, and expectations. The majority of our projects require us to build a website from the ground up, but we also can take the best ideas and elements from the existing website and incorporate them into the new website. Actually, we recently helped a Toronto auto repair company, Eurotech Import Auto, rebuild their site by following the same process.
What do you think has allowed Bash Creative to be successful?
Alena: I think one of the main reasons we have done well is having an open mind while at the same time having a specific process on how to develop the client's ideas. It's important to us that we listen very carefully to their wants and expectations because the end result needs to represent their view of their business. By having a process of developing and refining their ideas, clients are not left in the dark and understand exactly what is going on.
Sean: Another reason is that we take the time to educate clients on how to use and manage their sites. We are always here to help, but if we can give our clients a greater sense of control then they will have more confidence in their website, their brand and ultimately themselves.
I see that you used WordPress to create your site. Why did you go with WordPress?
Sean: We could have gone with other content management systems (CMS) but one of the main reasons we chose WordPress was for our clients. Like I mentioned, we want our clients to be able to have control over their website and it only takes a little time with WordPress to understand how to use it.
And by using WordPress to create our site, prospective clients can see some of the vast possibilities it offers. But if a client wants to work with a different CMS we can make that happen as well.
That makes sense. What do you find is the most rewarding part of your job?
Alena: Hmmm, that is a tough question as there are a lot. If I had to narrow it down, then I would probably say that it is when our clients tell us that their customers love the new website or branding. It's like the entertainment industry, it's great to create something that the performers love but when the audience loves it, then you know you've done an exceptional job.
Do you have any advice for other businesses like yours?
Sean: In our experience the most important thing when going into a business like ours is finding the right hosting company. You can make the most amazing website but if there are lots of problems on the back-end, then visitors will become frustrated and leave.
How did you find out about Web Hosting Canada?
Sean: That's an interesting story. We came across WHC when a client of ours asked us to find a truly Canadian hosting service. We thought our provider at the time was Canadian, but it turned out that they were a reseller for GoDaddy.
So I did a search online and found WHC. I researched the company, looked at a bunch of reviews and decided to give you a try for our client. It didn't take long before we moved our own site over and we have been with the WHC ever since.
Of course, our clients can be hosted with whoever they wish, but if they ask for our opinion, we will tell them who we are hosted with and why.
What do you like most about working with WHC?
Alena: If we ever need to contact you the response has always been fast and professional. We also really appreciate that whenever we interact with the WHC team they don't try to sell us on new products or upgrades.
Is there a feature of our services you like best?
Sean: The best feature? It's probably the support available 24/7 by phone, chat or email. Knowing that we can reach out when we need to is essential for us.
Do you have any big plans for 2019?
Alena: We are looking into adding a search engine optimization (SEO) service. Not 100% certain when we will make that jump, but it is the next major project for Bash Creative.
A very big thank you to Alena and Sean for participating in our client spotlight. It was great to meet such passionate entrepreneurs and we wish them the best in 2019. We invite you to check out bashcreative.ca for more detailed information on the services they offer. To contact them, send your email to info@bashcreative.ca or say hello on Facebook.
If you are interested in having a client spotlight about your company or endeavours, please feel free to contact the Web Hosting Canada Team.
---
---
Web Hosting Canada
manages fast and reliable online infrastructure with 24/7 support.
Learn more about WHC
Also on the WHC Blog

Boost Your Website's Performance with Cloudflare's CDN
On the Internet, data between your website and its visitors travels fast: at the speed of light, to be specific. But even at the speed of light, data traveling from your Canadian website to an Australian visitor may take...
Read full article

Do I really need a Privacy Statement on my Website?
In 2018 Google and Facebook security breaches and the arrival of GDPR made online privacy a front-page news topic. As a website owner or entrepreneur, how much thought have you put in to your own website's privacy policy?...
Read full article
1
How can we help?
How can we help?
Our experts are available 24/7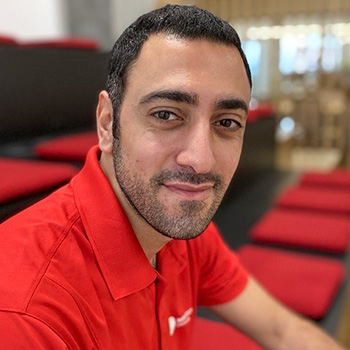 Chat Now
Questions?
Our friendly customer service team is available right now.
Start Live Chat
LIVE CHAT »