Why host your website on Canadian Servers?
As we all know the web is world-wide. It spans the globe and there are only a few pockets where the internet is not accessible.
Since the world is so interconnected does it really matter where your website's data is physically located? If information moves at the speed of light and anyone can access your website from pretty much any computer on the planet, then does it really matter?
The short answer is yes and here is why.
Better Privacy
Your websites, databases and emails are governed by the laws of where the server is located, i.e. Servers in Canada fall under the Canadian legal system and servers in the US fall under the US legal system. Even if you are a Canadian citizen, if your website is hosted in the United States, then you are subject to their laws and regulations.
Canada has much more robust legislation compared to the United States when it comes to online privacy rights. For instance, due to the Patriot Act, the United States government can legally access any data, block you from your data, and monitor your communications if your activity is deemed suspicious.
Under the Canadian Personal Information Protection and Electronic Documents Act (PIPEDA) private information on hosted servers is strictly regulated, with laws designed to protect sensitive and personal data. WHC fully complies with PIPEDA and more recently with Europe's regulations too, referred to as GDPR.
Improved Performance
Even though online data travels extremely fast, the distance between the server and the computer viewing the website makes a difference. Offline, a couple of seconds means very little in most cases. For instance, if you open your store 5 seconds late, most people will not give it a second thought. It's an entirely different story online. Case studies have shown that every second a visitor has to wait for a webpage to load, they are 11% more likely to leave.
If your target audience is Canadian (or North American), then a Canadian based service provider will decrease your website's load time, improve client satisfaction and ultimately increase your sales.
Web Hosting Canada hosts all your data in its Canadian datacenters, located in Montreal for our East Coast clients and in Vancouver for our West Coast clients. In addition, our unique DNS Anycast technology serves DNS information from the closest of over 12 distinct access points throughout Canada.
Supporting Canada and Canadians
With growing American protectionism, your choice of provider has become even more important. By choosing a Canadian provider, your hard-earned dollars are also being reinvested in and strengthening the Canadian economy.
By hosting in Canada, you're also taking things a step further. As web hosting is the foundation of any website, by choosing a Canadian web host or a .CA domain, you are also helping improve Canadian technology infrastructure and helping smart Canadian initiatives flourish through CIRA's Community Investment Program.
Choose Canada on its 151st birthday
To celebrate, Web Hosting Canada is offering its powerful Web Hosting at 30% off! Don't delay, this is a limited time offer.
And don't forget, up to 50% on Cloud Servers or Dedicated Servers, or add a .CA domain to your web portfolio for just 9.99$.
Happy hosting,


---
---
Web Hosting Canada
manages fast and reliable online infrastructure with 24/7 support.
Learn more about WHC
Also on the WHC Blog

cPanel Phishing Email Scam: Learn or get burned
cPanel users are being targeted by scammers. Here is information on how to spot these underhanded emails to keep your account safe. What's the scam? cPanel clients are receiving official looking emails that ask them...
Read full article

Chrome SSL Warning: Your Website May be Shown as Not Secure in July
Google is releasing its latest Chrome browser (version 68) in July and will now show any website not using SSL security as Not Secure in the address bar. If you are using a web hosting plan that supports SSL, and...
Read full article
1
How can we help?
How can we help?
Our experts are available 24/7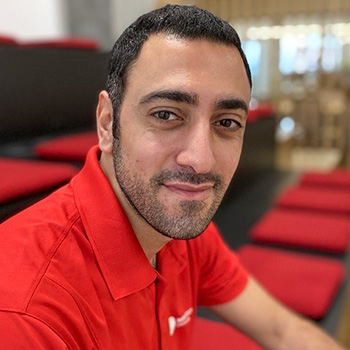 Chat Now
Questions?
Our friendly customer service team is available right now.
Start Live Chat
LIVE CHAT »