Chrome SSL Warning: Your Website May be Shown as Not Secure in July
Google is releasing its latest Chrome browser (version 68) in July and will now show any website not using SSL security as Not Secure in the address bar.

If you are using a web hosting plan that supports SSL, and are not already using HTTPS on your website, we recommend you force the use of HTTPS on your website. If you are hosting your site on the Web Hosting Starter plan, please consider upgrading your hosting plan to Pro as soon as possible.
What is SSL?
SSL, Secure Sockets Layer, is a security measure which establishes an encrypted link between server and client. It protects visitors by encrypting data sent between you and your website so that it can't be intercepted and decoded by hackers. You can tell if a site has SSL by noticing the padlock or https in the browser's address bar. The 's' indicates an SSL certificate.
Less trust = Less Visitors & Lower Ranking
If visitors are told by Chrome that your site is unsafe, then there is a high possibility that they will leave your site to find one they know is safe. This will eventually lead to lost revenue and the undermining of your online project.
Google also favors secure websites. An insecure site will be ranked lower on search results compared to a similar website that is secure.
Finally, websites using HTTPS can benefit from the speed boost offered by HTTP2.
How can I protect the future of my website?
Web Hosting Canada offers free SSL with our Pro and Enterprise Hosting plans. If you have a Starter plan, we recommend upgrading to the Pro plan.
For only $2.00 more a month you will receive a free, automatic SSL certificate. But that is just an added bonus. Pro plans allow you to host unlimited websites while doubling its performance! Find out more on our Canadian Hosting plans.
If you do not wish to upgrade or you have a Cloud, Dedicated or Reseller plan, then you can purchase an SSL certificate directly. Simply choose the certificate you wish and place the order. Remember that a certificate only applies to one domain name which you will need to specify during the ordering process.
Already purchased SSL or an SSL-enabled hosting plan? Here is how to force SSL use throughout your website.
Don't let this Chrome update ruin your online business. Protect your future and your clients with SSL security!
---
---
Web Hosting Canada
manages fast and reliable online infrastructure with 24/7 support.
Learn more about WHC
Also on the WHC Blog

Why host your website on Canadian Servers?
As we all know the web is world-wide. It spans the globe and there are only a few pockets where the internet is not accessible. Since the world is so interconnected does it really matter where your website's data is...
Read full article

Web Hosting Gets a Speed Boost with Full-SSD Storage
Web Hosting Canada is upgrading all Canadian Web Hosting and Reseller Hosting accounts to full-SSD RAID-10 storage, which means even better performance for our customers! All new accounts are already being provisioned on...
Read full article
1
How can we help?
How can we help?
Our experts are available 24/7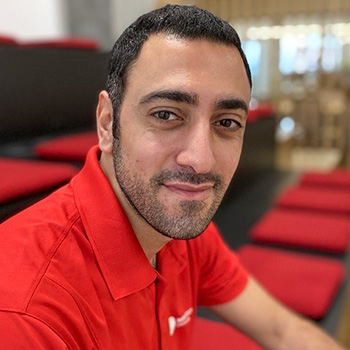 Chat Now
Questions?
Our friendly customer service team is available right now.
Start Live Chat
LIVE CHAT »