How to Choose a Web Hosting Company
If you have a business, you need a website.
But to have it live on the web, a website needs to be published online, and for most business that means finding a web hosting company.
And not just any hosting company will do. Choosing the wrong web host may affect your site's popularity, reliability, security and performance. In other words, the wrong provider could doom your online project before it even begins.
Finding the Best Web Host for Your Needs
With so many web hosting providers out there, it's easy to get overwhelmed, or worse, choose hastily and regret it further down the line. While there is no single best web hosting provider, there is likely a best web hosting provider for your needs.
Here are the 13 things to look for when choosing a web hosting provider.
1. Reliability
If your website goes down regularly, you will both lose potential clients and it will negatively impact your ranking in search engines such as Google.
Uptime: This is the provider's guarantee with regards to the availability of your website on the Internet. Choose a web host that has a 99.9% or better guaranteed uptime, and that actually delivers on that promise. A monthly downtime of 0.1% per month represents approximately 43 minutes per month.
Hardware failover: When hardware fails in a server, certain setups can help ensure that your website keeps running while the faulty components are replaced. In particular, consider looking for a web host that uses a redundant storage configuration called RAID-10, which provides both redundancy and acceleration.
Web Hosting Canada's services guarantee 99.9% uptime (and generally deliver
close to 100% uptime
) and include redundant networks as well as RAID-10 storage with automatic failover in case of drive failures.
2. Quality 24/7 Support Available in Your Language
There are times you need help. Your web hosting company should be there when you do!
Email or ticket exchanges can be convenient but response times can be slower, especially with incomplete requests. Being able to contact your web host by chat or phone without long hold times is essential when time-sensitive issues arise.
Equally important is being able to communicate in your preferred language at all times of the day and night (after all, your website never sleeps!) and getting quality answers on the first try.
Web Hosting Canada is one of the few Canadian providers that offers true 24/7 support in both French & English via live chat, phone and email (tickets). We strive to provide 1-hour-or-less resolution to most problems, and answer phone & chats in seconds, not minutes!
3. Security
Hackers are constantly looking for ways to steal your data or compromise websites, so putting in place effective security measures is paramount. Any serious web host should propose:
Web Application Firewall: A firewall is your main defense against cybercrime, malware and viruses. An effective firewall can help prevent hackers from exploiting vulnerabilities on your website even if your application is out of date.
DDoS protection: DDoS (or Distributed Denial of Service) is a specific kind of cyberattack that is meant to overload servers by sending it more simultaneous requests than it's able to handle. A good host will equip itself with necessary counter-measures to protect itself (and its clients) from this type of attack.
Anti-malware protection: Beyond a firewall and DDoS protection, servers should be regular scanned for malware, viruses and hacker activity.
Brute force protection: Brute force protection enforces a limit on the number of failed logins attempts, to keep you safe from unwanted 'guests'.
Two factor authentication: Allows you to add an extra layer of security by creating a secondary password accessible only through a separate device, such as a smartphone.
Automatic updates: Content management systems, like WordPress, make updates to improve functionality but updates also fix security loopholes. Having automatic updates ensure that new security measures are applied as soon as they are available.
Web Hosting Canada protects your websites with its 6-layer security system, powered by
Imunify360
. Furthermore, it includes extensive DDOS protection, two-factor authentication, and automatic software updates.
4. Storage and Bandwidth
When it comes to websites, the amount of storage dictates how much content (files, images, videos, databases and pages) your website can have, as well as how much email you can store. Bandwidth deals with how many visitors your site can accommodate per month, as well as how many downloads they can perform or videos they can stream.
For small to medium sized websites a few gigabytes (GB, or 1000MB) of storage should be more than enough to accommodate your needs. If you are planning on creating a large eCommerce website or one where visitors upload, download, or stream frequently, then you will need more storage and bandwidth. If you want to store a lot of emails or create multiple mailboxes for all your employees, disk space will also be an important consideration. A web host offering unlimited storage and bandwidth is a good choice for those wishing to grow without worrying about hitting limits. But watch out! A host's acceptable usage policy will generally include a "fair play" clause, to make sure their systems aren't being misused or abused. If you're considering hosting a very large website, contact the web host first for help to choose the best hosting plan for your needs.
Web Hosting Canada provides unlimited disk and bandwidth usage with all its
web hosting plans
, along with a flexible fair play policy, allowing you to grow your business without worrying about hitting quotas. If you ever outgrow standard web hosting, WHC will work with you to help seamlessly transition the service to a
Cloud
or
Dedicated
server.
5. SSL Security
Visitor security matters too!
Have you ever noticed a website starting with https? The 's' means that there is a security measure in place to protect both the website and visitors, known as an SSL certificate.
SSL (Secure Socket Layer) encrypts the exchange of information between your visitors and your website so that hackers cannot intercept and read it. SSL also has the secondary benefit of improving a website's search engine ranking. Google's Chrome browser now shows websites without an SSL certificate as "not secure" in a visitors address bar, so make sure you have one!
Most serious hosting providers will now bundle automatic SSL certificates with their hosting plans, often referred to as AutoSSL. Your host should provide this!
Web Hosting Canada provides free SSL certificates on its
Pro or greater hosting plans
, for up to 100 domains (or subdomains) per account. They're installed and renewed automatically for you, thanks to AutoSSL.
6. Backups and Restores
If your website gets hacked or if you accidentally delete an important file, you'll need a quick way to restore your work without starting over. Automated daily backups of your websites, databases and emails, combined with a simple way of restoring backed up data, are essential to secure the future of your online projects.
Backup retention is also an important factor, and determines how many distinct backup copies are preserved. For example, if you need to revert back to a version from 10 days ago but your host provides only 5 days of backups, your backups will be ineffective.
Finally, it's also important that backup copies are performed on separate machines than those that host your main websites (often referred to as external backups). This is particularly important to avoid situations where a problem with your main website also affects your backups, which can result in complete data loss.
Web Hosting Canada provides free External backup storage on its
web hosting plans
. Backups can go back up to 14 days while also allowing clients to create restore points at their own discretion.
7. Site Migration Service
Are you already hosting a website somewhere, but are considering switching web hosting providers?
If your website is already hosted somewhere else, a web host migration can be daunting. You'll want to make sure that your new web host provides a fully managed migration service, so that the process is simple for you.
A qualified web hosting provider should be able to perform the full migration for you within a reasonable amount of time, once you've provided them with access to your current provider's account. Ideally, you'll want them to migrate your website, email, databases and anything else of importance. Make sure you get a clear understanding of the cost and effort required to migrate the website, before you commit.
Web Hosting Canada offers a free website migration service within the first 30 days of a new
web hosting
order, from any compatible competitor. Most migrations are fully completed within 24 hours of the request.
8. Free Domain Name or Transfer
Every website requires a domain name so it can be found online.
A hosting company will often provide a free domain registration or free domain transfer with the purchase of a web hosting plan. While it's not mandatory to register your domain with the same provider that's hosting your website, doing so will generally facilitate the management of your services in the future, and may save you money in the long run.
9. Professional Email
Professional email (@yourdomain.ca) promotes your company with every message sent and is an essential marketing and communication tool for your business.
Certains web hosts may include one or more professional email accounts with their hosting plans, while others may offer it at added cost. Consider looking for a web host that includes email as part of their web hosting offer.
In addition to the basic email service, you'll want to make sure that your provider constantly monitors its email system's reputation to avoid having your emails land in your clients' junk mail. You'll also want to make sure that they have an effective anti-virus, anti-spam and anti-malware system protecting your email.
Web Hosting Canada includes email with all its
web hosting plans
. Fully equipped with unlimited mailboxes, anti-virus and anti-spam protection and the added safeguard of outgoing email monitoring by
VerifiedSend
.
10. Performance
You lose 25% of visitors if a page takes 4 seconds to load. Every second that a visitor has to wait indirectly helps your competition!
Here are two factors you may want to consider when choosing your next host:
Storage type: This is where your data is saved and then served to your visitors. Solid State Drives are much faster and more reliable servers than their Hard Disk Drive (HDD) predecessors. Think of an SSD as similar to USB flash drives but larger and faster. As there are no moving parts SSDs break down less frequently, consume less energy and are on average 7 times faster than HDDs.
Caching: Specialized acceleration technology will help websites load up to 100 times faster when implemented correctly, and can make a huge difference in how snappy your website is. Approaches to caching vary depending on the provider, and so do the results, so make sure the choice made by your web host is backed by actual performance benchmarks.
11. Reputation
Learn from those who came before you!
As the most frequently used rating platforms, Google+ and Facebook are usually the best place to start. But ratings are not always as straightforward as they seem. Be vigilant when comparing reviews on lesser known websites, as these may have been bought or influenced by kickbacks or commissions sent to the comparison's website operators. This can generally be avoided by relying on rating systems that are difficult to tamper with, such as Google or Facebook.
Negative reviews are also information gold. Check to see how the company responds to clients when they are unhappy. Do they address the client's concerns? Are many of the grievances on the same topic? This will help you gain insight into the level of customer care and support and where the company's pain points are located.
Web Hosting Canada's boasts a 4.9/5 rating on Google and 4.8/5 on Facebook. We continue to make customer satisfaction and customer experience our top priority.
12. Price and value
The value of a web hosting offer should take into account the quality and features of an offer in function of its price. When comparing cost, it's useful to consider both the provider's introductory pricing as well as their renewal pricing.
Introductory pricing: It is a common practice among web hosts to entice prospective clients with a low starting cost. This strategy (referred to as onboarding) allows a client to 'test the waters' of a particular host, without breaking the bank. Some providers offer a discounted pricing for as long as the first 3 years of the contract.
Renewal price: This is the price that will be charged upon renewal. With some providers, these costs can more than triple, so be vigilant and make sure to calculate the long-term value of a web hosting company's offer.
Hidden fees: Some companies will charge for setup, customer service or domain transfers. Others will charge extras for backups, security, and more.
Currency: For those in Canada, make sure to confirm whether prices are in Canadian or US dollars, as some companies claim to be Canadian but charge in USD, which ends up costing you 30% more.
Web Hosting Canada's Pro plan
is billed exclusively in Canadian dollars, includes backup and security, and is priced competitively during onboarding as well as for renewals. It's one of the most value-packed hosting offerings available in the industry.
13. Commitment to the Environment
A website runs on a server, which works 24/7, 365 days per year. That takes a significant amount of energy!
Being energy-efficient should be something all businesses take into account in today's world. There are two different ways to mitigate the environmental impact of your web hosting.
Clean renewable energy: The system that powers the servers does not create greenhouse gas or other pollutants.
Carbon credits: To minimize the carbon footprint of their data centers a hosting company can buy the equivalent amount of green energy to counterbalance the amount of CO2 and greenhouse gases produced. While better than nothing, it only attempts to counterbalance the pollution that the company creates rather than prevent it in the first place.
Web Hosting Canada's cares deeply about the environment. Our data centers are
powered by hydroelectricity
, ensuring a minimal carbon footprint.
With these pointers, you won't need to rely on luck to choose the best web hosting provider for your needs.
If you're starting out a new project, check out WHC's web hosting plans. They've been specifically crafted to help you get the most out of your website and email, based on the experiences of over 30,000 Canadian small businesses.
Happy hosting!


---
---
Web Hosting Canada
manages fast and reliable online infrastructure with 24/7 support.
Learn more about WHC
Also on the WHC Blog

Facebook and Google Plus Breaches: What It Means for You
Security bugs in Facebook and Google Plus have allowed the personal data of users to be compromised and it could affect a lot more than just those platforms. Find out what is going on, how it affects you and what to do about...
Read full article

Make It Even Faster: LiteSpeed is Coming!
Web Hosting Canada is boosting server speed yet again! We're deploying Litespeed, a faster, more robust server technology to enhance performance across all web hosting and reseller accounts. What is LiteSpeed? LiteSpeed...
Read full article
1
How can we help?
How can we help?
Our experts are available 24/7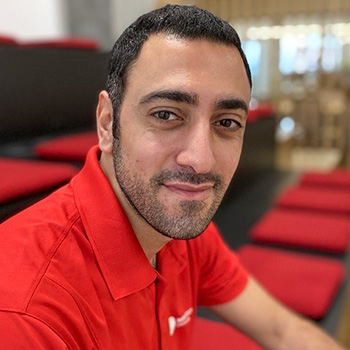 Chat Now
Questions?
Our friendly customer service team is available right now.
Start Live Chat
LIVE CHAT »