Go Green with Web Hosting Canada on Earth Day (Updated 2021)
Here at WHC, we're proud to say that we celebrate Earth Day every day through our green initiatives. We believe it's important to preserve and improve the health of the planet now and for years to come… and the majority of Canadians agree with us!
Climate change is a serious issue, and more companies are actively reducing their carbon footprint in an effort to make lasting change. Even though the internet and many web hosting services seem intangible, they can have a detrimental impact on the environment over time as servers and datacenters consume a lot of energy. In fact, datacenters already generate more carbon emissions than the airline industry as a whole! Not to mention this footprint could grow to more than one-fifth of total global energy use by 2030, according to some estimates. Here are examples of how web hosting companies, like WHC, can do their best to contribute in meaningful ways.
What Sets a Green Web Hosting Provider Apart From Another?
Cloud and hosting providers, like WHC, can significantly reduce their carbon footprint by focusing on three key areas:
Power Source: Fast servers require electricity to run, but where that energy comes from can have a significant environmental impact
Did you know coal creates roughly 200 pounds of CO2 per KWH, natural gas 130 pounds, while wind, solar and hydro produce near-zero CO2 emissions?

Web Hosting Canada datacenters are almost entirely powered by hydroelectricity, resulting in significantly lower emissions.

Server Types: The two types of server storage are mechanical drives (also called harddrives) and solid-state drives (SSD). SSDs use a third of the energy that harddrives consume to perform the same task, due to their lack of moving parts, increased speed, and reliability.
Cooling Techniques: Servers generate a significant amount of heat while operating and must be cooled to ensure optimal performance.
Unfortunately, air conditioning (AC) is not a great option for cooling as a 2.5 ton central AC unit consumes about 3500 watts per hour. The type of cooling system used by a datacenter has a significant effect on the climate.

WHC's datacenters use natural outdoor air and water cooling systems to provide energy-efficient cooling.
... And that's not all!
Did you know that WHC is an official partner of the Green Business Bureau?
That means that Web Hosting Canada is 100% backed by green energy, and more specifically Canadian hydroelectricity. Furthermore, we are also:
Paperless: All invoices and communications are sent by email, so we can further reduce our impact on the environment.
A hybrid workplace: We have adopted a hybrid workplace model, so the majority of our employees work from home, further reducing the amount of carbon emissions from transportation.
Of course we're proud that these changes have a positive and lasting impact on the planet, but it's time to show your pride too. Every eligible web hosting plan you purchase from WHC, is a certified green product, which means YOU can also promote this fact to your own customers through a green hosting badge!
How to Get Your Green Hosting Badge
We have a number of badges that will inform visitors that your website is eco-friendly.
Adding a green hosting badge is easy to do:
Log in to your Client Area and click on My Profile in the menu displayed on the right
Select My Green Hosting Badge from the dropdown
You'll be taken to the badges page, where you can select the one you like
Click the "copy" button above the code snippet, for your chosen badge, and the code will be automatically copied to your clipboard
Paste the code in the desired location on your website. Note: If you're using WordPress you'll want to put it in a code block
Review the badge on your site to make sure it looks the way you intended, and you're done!
Want your own eco-friendly hosting for 51% OFF?
---
---
Web Hosting Canada
manages fast and reliable online infrastructure with 24/7 support.
Learn more about WHC
Also on the WHC Blog

cPanel updates are here! Discover what's new
cPanel is the world's leading control panel. Think of it as a comprehensive toolbox intended to allow you (or your IT team) to manage all aspects of your website, database, and email services. Instead of dealing with complex...
Read full article

GIVEAWAY TIME: Your Chance to Win FREE Web Hosting!
Want FREE Enterprise web hosting for a year? How about FREE exposure for your Canadian business or project? Here's your chance, with our latest giveaway! We're offering three Web Hosting Enterprise plans for...
Read full article
1
How can we help?
How can we help?
Our experts are available 24/7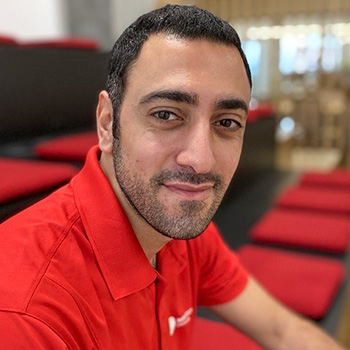 Chat Now
Questions?
Our friendly customer service team is available right now.
Start Live Chat
LIVE CHAT »