GIVEAWAY TIME: Your Chance to Win FREE Web Hosting!
Want FREE Enterprise web hosting for a year? How about FREE exposure for your Canadian business or project?
Here's your chance, with our latest giveaway!
We're offering three Web Hosting Enterprise plans for 12 months (a 240$ value) to three randomly selected Canadian participants who share a video testimonial on Facebook.
Here's How to Participate in 3 Easy Steps!
Post a short video on Facebook describing how WHC has helped support, grow or improve your Canadian business or project online (make sure the video is posted as 'public' so we can see it!); OR send the video through messenger to our Facebook page
Tag us in the post @whc.ca
Use the hashtag #High5WHC
Act Quickly
The contest ends April 28, 2021; Winners will be announced on Facebook by May 4, 2021
What to Mention in Your Video:
Your name (or business/project name)
Which products or services you're using at WHC
What you love about WHC
How long you've been a client at WHC
How WHC has helped your project grow or succeed online
For more details including rules and regulations visit our giveaway page.
---
---
Web Hosting Canada
manages fast and reliable online infrastructure with 24/7 support.
Learn more about WHC
Also on the WHC Blog

Go Green with Web Hosting Canada on Earth Day (Updated 2021)
Here at WHC, we're proud to say that we celebrate Earth Day every day through our green initiatives. We believe it's important to preserve and improve the health of the planet now and for years to come…...
Read full article

7 Ways to Secure Your Online Business
If you own a business there's a good chance you have a website; and if you have a website, you need to keep it secure. As soon as you launch your website or your online business, it could potentially become a...
Read full article
1
How can we help?
How can we help?
Our experts are available 24/7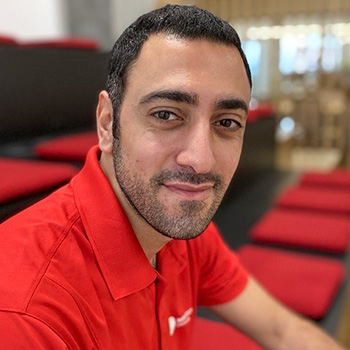 Chat Now
Questions?
Our friendly customer service team is available right now.
Start Live Chat
LIVE CHAT »