7 Ways to Secure Your Online Business
If you own a business there's a good chance you have a website; and if you have a website, you need to keep it secure.
As soon as you launch your website or your online business, it could potentially become a target for cyber-related attacks. Long before COVID-19 struck here in Canada, cybercrime was already a big threat for entrepreneurs and online business owners. Even Facebook experienced a data breach that affected 3.5 million Canadians alone! So, how can small businesses protect themselves when even the biggest players are not able to?
We go over the top 7 ways to secure your online business in order to protect your company, your customers, and your team.
1. Choose a Security-minded Web Hosting Provider
When you're building your website, the first big decision to make is choosing your web hosting provider. It's easy to feel overwhelmed with this decision, especially if you have limited technical knowledge. The main key is to choose one that is reliable and security-minded. After all, the web host you choose powers your website and has a large impact on its security.
Hackers go for the easy grab, just like robbers who visit parked cars late at night until they find a car that has been left unlocked. This is why putting security on the backburner is a rookie mistake you don't want to make. Security might not be the most interesting topic for your business, but it's an important one.
In particular, choose a web hosting company that:
Proposes multiple layers of security by default
Provides 24/7 support in case of problems
Having someone you can reach or talk to 24/7 comes in handy when you're not sure if your website has been hacked in the middle of the night.
2. Keep Your Software and Apps Updated
Keeping your computer, your website or any other device up-to-date is the easiest way to stay cyber-safe. The internet is constantly changing and so are cyber threats. Hackers are quick at finding weaknesses and security breaches, every time a new software version or plugin is updated or launched.
There is an easy way to make sure you're ahead of the game: keep your software updated! These updates typically include fixes for bugs or loopholes and can help prevent your website from becoming an easy target for attacks.
Additionally, most apps allow you to enable automatic updates. When available, simply enable Automatic Updates, and you won't have to worry about updating manually.
3. Always Use SSL Certificates & HTTPS
So, what is an SSL Certificate and why do I need one?
An SSL certificate makes your website more secure. It's the little padlock you see in a web browser, just left of the website's domain name. It adds an 'S' to HTTP and consequently tells your visitors if your website is encrypted or not.
What does HTTPS stand for? HTTPS stands for HyperText Transfer Protocol Secure. It's the secure version of HTTP.
Passwords and credit card information should never be transmitted over unsecured connections. By encrypting your data, an SSL certificate and HTTPS connection help prevent specific types of cyberattacks, like man-in-the-middle attacks. This is where a hacker would intercept unencrypted data being transmitted between your website and your device. In other cases, cyber pirates can mimic your website while your trustful customers submit their personal info and credit card numbers.
In addition to helping improve trust, an HTTPS connection is also a ranking factor for search engines like Google so it's a quick way to build trust and boost sales. Online shoppers are fast at learning new ways to recognize if a website is worth their money and trust!
4. Protect Your Admins and End-points
Most companies use the internet to monitor their activities, sales, orders, and inventory, and to execute marketing and public relations campaigns, like communicating with customers, using social media, and performing other vital tasks. Despite this, we continue to learn about large-scale website or computer security breaches. To secure your devices and sensitive data, follow these guidelines:
5. Use Secure Passwords (or Keys, Whenever Possible)
Lock hackers out with a safe password practice.
According to a poll by BitDefender, 59% of people use the same password everywhere. Yet, the same study tells us that 91% of people know that reusing a password poses huge security threats. If you still write your passwords in a notebook, or worse... on a loose piece of paper, you might be the next perfect candidate for hackers. Here are 3 easy tips to improve your password game immediately:
Use two-factor authentication whenever possible
Avoid passwords based on dictionary words or common patterns such as QWERTY or 123456789
Use a different password for every site you log in to
Not sure you'll be able to remember all your different passwords? You're not alone. In fact, it's the #1 reason why people reuse their passwords. Forgetfulness! Well, we come bearing great news! A password manager, like LastPass or 1Password, can help with that.
6. Monitor Your Website Daily (and Automatically!)
Website infections (such as malware or viruses) can considerably damage your website and its reputation. It can block visitors from being able to access it, or worse, infect your visitors' own computers. Website infections can also affect your SEO, as your site can be blacklisted by search engines.
Considering how sneaky some malware can be, automatic scans of your website are highly recommended. We recommend leveraging tools that can scan your site daily, like SiteSafe Protection, and report back any unusual or suspicious results rapidly, to help you take action.
7. Cybersecurity Should be Top-of-mind
Cybersecurity is no longer simply a concern for IT departments in large companies; it's become a global issue that affects websites big and small, including customers and staff.
Consider scheduling regular cybersecurity training at all levels to ensure that technology is being utilized properly, continuously updated, and closely monitored. You are the first line of cybersecurity prevention for your business, along with the security decisions you make, and the tools you implement.
Make sure you choose a web hosting provider that prioritizes your security, provides the right tools, and can help support you in this process!
Have any questions about the security of your website? Leave them in the comments below.
---
---
Web Hosting Canada
manages fast and reliable online infrastructure with 24/7 support.
Learn more about WHC
Also on the WHC Blog

GIVEAWAY TIME: Your Chance to Win FREE Web Hosting!
Want FREE Enterprise web hosting for a year? How about FREE exposure for your Canadian business or project? Here's your chance, with our latest giveaway! We're offering three Web Hosting Enterprise plans for...
Read full article

Why You Need a Disaster Recovery Plan and How to Create One
If you have a business and operate a website, you should seriously consider creating and implementing a disaster recovery plan (DRP). Whether it's from natural disasters (like the fire affecting a major datacenter in...
Read full article
1
How can we help?
How can we help?
Our experts are available 24/7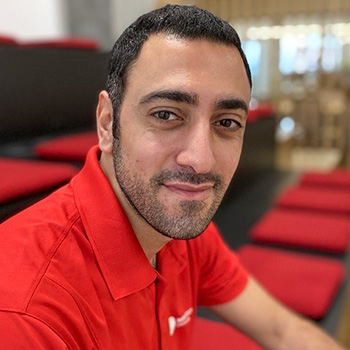 Chat Now
Questions?
Our friendly customer service team is available right now.
Start Live Chat
LIVE CHAT »