cPanel updates are here! Discover what's new
cPanel is the world's leading control panel. Think of it as a comprehensive toolbox intended to allow you (or your IT team) to manage all aspects of your website, database, and email services. Instead of dealing with complex applications from the so-called "command-line", cPanel provides a user-friendly interface to manage it all securely and directly through your web browser.
Recently, the cPanel version 94 update reached the stable tier, and we've finished rolling out this update across all our Web Hosting and Reseller Hosting plans, and it's also immediately available on Cloud and Dedicated Servers.
Additionally, the latest version – cPanel 96 – has entered the current tier, meaning it's available for deployment, but it's not stable yet. That will come in June 2021.
What is a cPanel update tier & how does it impact me?
cPanel & WHM updates are released through five different tiers, which allow updates to be deployed based on preferred update frequency, as new versions are released. To briefly summarize each:
LTS: this tier is only updated once per year. LTS updates only receive security and other critical updates. New features won't be added to LTS releases unless they're critical.
Stable: these updates have seen significant public exposure, testing, and verification.
Release: release updates are feature-complete, and have been subjected to rigorous testing. They contain all intended features and functionality.
Current: this update has received verification and testing. Some features may still be in development.
Edge: For testing purposes only! Edge updates have been subjected to minimal testing. We do not recommend this tier for production environments.
To find out more about how tiers are structured, see: cPanel - Release tiers.
At WHC, we roll out cPanel updates for all web hosting services when they reach the stable tier. This way the update is mature and there is a lower risk of potential bugs. If you're a Cloud or Dedicated Server administrator, you are able to control your own tier and can roll out updates earlier, if you wish. To learn how, see: cPanel - Update Preferences.
What's new in cPanel 94?
The cPanel 94 release includes several improvements that will benefit resellers, and cloud and dedicated server administrators.
If you manage a Reseller Hosting plan, or a Cloud or Dedicated Server:
An account limit warning has been added to the WHM Create a New Account interface.
The new version of WHM's MultiPHP Manager interface is now the only available version of the interface.
If you're a Cloud or Dedicated Server administrator:
Full support for CentOS 8 and CloudLinux 8: cPanel & WHM version 94 now fully supports both CentOS 8 and CloudLinux 8 operating systems. WHC will be providing support for this soon - stay tuned!
New User Welcome Panel: Administrators can now choose to display a helpful Welcome panel to new users in cPanel.
Transfer scripts have been added: The process of transferring between cPanel servers has become much easier, with new transfer scripts that stream the user's home directory and MySQL databases. Two new command line scripts will make it much easier to automate account transfers between servers.
Perl has been upgraded to version 5.32.
Added an option to disable the firewall when modifying an account.
New installations of cPanel 94 now support the Extra Packages for Enterprise Linux (EPEL) repository.
A number of Yum packages are no longer blocked by default. See the exclusions list for more information.
New Standardized Hooks have been added for cPanel account quotas. These hooks can trigger actions when an account's disk quota reaches critical, fail, or warn status.
Linking mail nodes are now fully production ready. This feature lets you offload mail functionality from your primary cPanel & WHM server to a separate server that only serves mail.
AutoSSL feature now checks a domain's local authority before it performs a DNS Domain Control Validation (DCV) check.
Dovecot has been upgraded to version 2.3.11.3.
Exim has been upgraded to version 4.94. If you use any custom Exim configurations templates, please make sure to back these up before updating to cPanel 94.
PowerDNS has been upgraded to version 4.3.1. For more information, read PowerDNS's release notes.
If NGINX is installed on your server, NGINX Caching has now been added to the General Information section of your cPanel interface.
A Local configuration template detected upon upgrade alert has been added to WHM's Contact Manager interface.
The experimental MySQL Manager interface has been added. This interface allows you to create and rename MySQL databases and users.
System administrators can now recommend a PHP version to their users via the MultiPHP interface.
An Enable on all domains option has been added in the PHP-FPM section of WHM's MultiPHP Manager interface.
For more information on all that Version 94 has to offer, take a look at the Official Release Notes.
A look at what's coming in cPanel 96
cPanel 96 is slated to reach the stable tier in June 2021, this release includes a number of features and improvements, right across the board.
All users will benefit from the following changes:
Added Exchange ActiveSync support for calendars, contacts, and email. This will improve the performance of calendar, contact & email synchronization.
The cPanel Zone Editor interface now allows for the management of multiple DNS zone records.
If you manage a Reseller Hosting plan, or a Cloud or Dedicated Server:
A new minimal glass theme is now available for the cPanel interface.

The WHM Zone Manager interface now allows for the management of multiple DNS zone records.
If you're a Cloud or Dedicated Server administrator:
cPanel & WHM version 96 fully supports AlmaLinux 8 in production environments. WHC will be deploying this update in summer 2021.
NGINX Manger has now been added to WHM. So you can now manage a number of NGINX tasks, including: installation/uninstallation of NGINX, caching can be enabled or disabled, and cache can be cleared for the system or individual users.
The ability to use the Live Transfer functionality during user-level transfers has been added. This decreases downtime for the accounts during transfers.
To read more about the Version 96 release, see the Official Release Notes.
Why choose cPanel hosting with WHC?
For over 20 years cPanel has remained the leading hosting automation platform. cPanel is the world standard in web hosting control panels. It makes managing your website and hosting account simple while providing hundreds of useful features.
WHC provides cPanel hosting for all its web, cloud and dedicated hosting services. As official cPanel partners, we are also very knowledgeable in both the functional and technical aspects of cPanel and WHM.
Should you have any questions or concerns about how the cPanel upgrade may affect you, feel free to contact our support team, who will be happy to assist.
---
---
Web Hosting Canada
manages fast and reliable online infrastructure with 24/7 support.
Learn more about WHC
Also on the WHC Blog

WHC partners with Green Business Bureau + 20% OFF green certification!
If COVID has taught us anything, it's that collectively we have the power to make a positive and lasting change to our environment's health. Little changes often translate to big results; This is the basis for...
Read full article

Go Green with Web Hosting Canada on Earth Day (Updated 2021)
Here at WHC, we're proud to say that we celebrate Earth Day every day through our green initiatives. We believe it's important to preserve and improve the health of the planet now and for years to come…...
Read full article
1
How can we help?
How can we help?
Our experts are available 24/7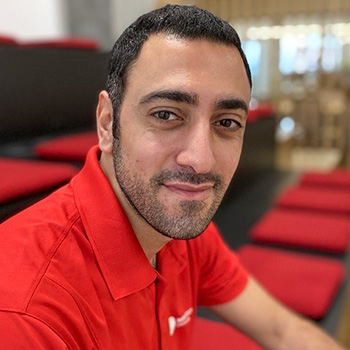 Chat Now
Questions?
Our friendly customer service team is available right now.
Start Live Chat
LIVE CHAT »