WHC partners with Green Business Bureau + 20% OFF green certification!
If COVID has taught us anything, it's that collectively we have the power to make a positive and lasting change to our environment's health. Little changes often translate to big results; This is the basis for many eco-friendly certifications and initiatives around the world.
After evaluating the various green business certification programs, WHC chose the Green Business Bureau (GBB) in order to help assess, validate and certify the sustainability efforts of the company, in addition to finding new ways to become more eco-friendly. Not to mention, GBB offers small to medium-sized businesses the most globally recognized and trusted green business certification program for those committed to sustainable practices.
Their easy-to-use online tools allow businesses to ' understand, prioritize, implement and certify' eco-friendly initiatives. The program works through self-reporting and self-assessments, giving more freedom to businesses and allowing them to go green at their own pace.
You may think that green certification is out of reach for you and your business, but let's take a look at the benefits of going green for any sized organization.
Going green affects your bottom line
Organizations can see the impact of their eco-friendly decisions in a few key areas of business...
Creating a competitive advantage
A whopping 84% of consumers expect companies they purchase from to engage in sustainability initiatives and 70% of U.S. and Canadian consumers believe it is important for a brand to be green or eco-friendly. Not only that, but 88% say they are more loyal to a company that supports social or environmental issues, like sustainability.
Simply put, businesses that go green have a greater competitive advantage over those that don't. More customers seek out the products of organizations that use sustainable business practices and may even be willing to pay more for those products.
Attracting employees
Going green has far-reaching effects on other areas of business as well, like recruitment efforts. Employees want to work for a company they will be proud of, one that shares their values. Furthermore, people believe that when companies care about the greater good of the world, they're likely to show the same consideration for those who work for them too.
Generating greater profits
A total of 61% of businesses report profit increases after making investments in renewables. This could be due to increased sales, reduced costs of green initiatives or even through government assistance. Some governments will provide grants, subsidies, or tax breaks to companies that display dedication to sustainable business practices.
Whether it's increased sales, better recruitment, or greater profits, these benefits are great motivation for companies to become greener and environmentally responsible
Demonstrating your commitment to sustainability
Green Business Bureau offers programs at a yearly or monthly rate that are reasonable and attainable for organizations of any size. To make these programs even more accessible, we've partnered with GBB to offer you 20% OFF certification with the coupon code 'WHC20'.
These programs have been proven to save money and deliver a significant return on investment, a complete win-win for your business, in addition to all the benefits we've covered above.
To get started, you simply need to sign up for the membership plan that is best suited to the size of your organization, and GBB will help you along the process of becoming officially green certified.
Want to support eco-friendly initiatives without breaking the bank?
Please note: WHC is able to provide you with a promotional discount thanks to our partnership with GBB and may receive a small commission on those sales. We stand by all the products and services we recommend.
About Green Business Bureau
Green Business Bureau is the trusted authority in green business. GBB EcoAssessment™ and EcoPlanner™ tools enable businesses to understand, prioritize, implement and certify green initiatives and sustainable business practices. As a trusted 3rd party, they provide businesses with an official seal to validate and promote their green commitment and accomplishments.
---
---
Web Hosting Canada
manages fast and reliable online infrastructure with 24/7 support.
Learn more about WHC
Also on the WHC Blog

What is web hosting, anyway?
Maybe you're thinking of starting an online business or perhaps you've already secured your domain name… Congratulations! It feels awesome, doesn't it?! But now what? If you're new to the...
Read full article

cPanel updates are here! Discover what's new
cPanel is the world's leading control panel. Think of it as a comprehensive toolbox intended to allow you (or your IT team) to manage all aspects of your website, database, and email services. Instead of dealing with complex...
Read full article
1
How can we help?
How can we help?
Our experts are available 24/7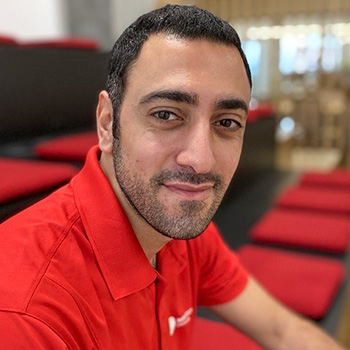 Chat Now
Search the Help Center
Questions?
Our friendly customer service team is available right now.
Start Live Chat
LIVE CHAT »