What is web hosting, anyway?
Maybe you're thinking of starting an online business or perhaps you've already secured your domain name… Congratulations! It feels awesome, doesn't it?!
But now what?
If you're new to the digital world, it's important to understand the basics of web hosting and how it works. This way, you can make the best decision for your new project; bringing your ideas to life, while giving you the best opportunity for success.
So, let's start with the basics, shall we?
What is web hosting?
Simply put, web hosting is an online service that allows you to make a website accessible to others on the internet.
In order to have a working, public website you must have 2 key elements: a domain name and web hosting
A domain name is an internet address, just like your home address, that a web browser requires to find a website for you. Just like whc.ca.
Web hosting is a secure space stored on servers (located in physical buildings called datacenters.) These servers provide lightning-fast internet connections, data storage for your files, and computer resources to help 'serve' the content of your website to your visitors.
When comparing web hosting to a physical home or office:
web hosting is a house, including its structure, walls and land
a website is the living space inside the house; it's what visitors see when they visit
the domain name is the address visitors use to find and visit your website/home
Ok, now that we know what web hosting is…
How does web hosting work?
Once you purchase your domain name, the content (also called files) that go on your website needs to live somewhere. This content is securely stored with a powerful internet connection on a web server. When those files are uploaded to the server, this is known as web hosting. That web server is now hosting your website files and will serve them to your visitors when they visit your website.
Web servers are essentially very powerful computers. Those servers provide resources (RAM, CPU, storage, and network) to power your website.
So, in short, when we put it all together, a web hosting account is purchased through a provider that offers a secure space on servers, located in high-security buildings (datacenters) that deliver consistently fast internet connections, redundant power supply, and physical access security.
Today, web hosting has evolved from being considered "just some space on a server" to being a comprehensive platform on which you can build, publish, and market your website, in addition to providing powerful collaboration tools such as email, calendars, and file sharing.
Do you need to be an expert to use web hosting?
Not at all. Actually, this is where we come in! Your web hosting provider should be able to provide simple tools that non-techy users can use to build beautiful websites, easily collaborate with co-workers, and ultimately succeed online.
And if you're stuck at any point along the way, a great web hosting provider should be able to offer you 24/7 support. This comes in handy when you update your website and it suddenly stops working on a Saturday morning.
You should be able to talk to a customer support agent that can help you figure out the problem (no matter the time) by phone, email, or live chat.
What are the different types of hosting?
Shared web hosting
For (almost) everyone. The most common type of web hosting for small business owners. As the name implies, shared web hosting happens when multiple users share the same server to host their websites. It implies certain limitations on the server resources for each user. These limitations are in order to prevent any negative impact on performance for yourself and others. The biggest benefit to shared web hosting is the fact that users also share the cost, making it the most affordable solution.
Who is it for? Small businesses with low traffic and little content on their websites, entrepreneurs, plumbers, electricians, restaurants, non-profit organizations, sports clubs, informative websites, etc.
Managed WordPress hosting
For WordPress connoisseurs. Managed WordPress is a specific type of shared hosting that's been optimized entirely for WordPress. Shared web hosting delivers solid hosting but doesn't actually manage your applications intelligently for you. Managed WordPress hosting does!
Who is it for? Entrepreneurs starting an ecommerce business, bloggers, artists with an extensive online portfolio, or anyone who needs more control over their website.
Reseller web hosting
Reseller hosting is a type of shared hosting that allows a person or agency to provide their own client(s) with web hosting services, acting as if they were their web hosting provider; reselling server space to others. Resellers pay a wholesale price for the account, but can charge their clients whatever price they set, and generate extra revenue this way. Reseller hosting services are white-labeled, so the client doesn't generally know there is another provider involved. Note: They are expected to provide support to their clients under this type of hosting.
Who is it for? Agencies, web dev, web designers, freelancers, entrepreneurs with more than one project.
Cloud hosting
Best of both worlds. Cloud hosting (also called Virtual Private Server or VPS) shares physical hardware, just like you would with shared web hosting, but provides dedicated resources and complete control over the whole system (which is great for power users and administrators). This gives you more control, reliability and performance, at a fraction of the cost of a dedicated server. Cloud servers can also be easily scaled to quickly increase available resources if your website needs them (for example, if you start getting a lot more traffic after a press release).
Who is it for? Busier websites with high traffic or when the client needs a customizable solution.
Dedicated hosting
For the big shots. Dedicated hosting provides you with full and exclusive access to a powerful, physical server in a datacenter. Since you are the only user of that server, you can customize it to your needs (and our team can help!). Dedicated hosting generally provides the highest level of reliability, flexibility and performance, but at a higher cost.
Who is it for? Medium to large websites with higher performance and reliability needs.
But how do I know what type of hosting my website needs? It's simple. You choose a web hosting plan for your website exactly how you would a space for your office: According to your needs. (...and our team can help with that, too!)
Did you know that your choice of web host can impact the environment? The web hosting industry creates more carbon emissions than the airline industry as a whole, so choosing a
green web hosting provider like WHC
, that powers their servers with renewable energy, is a smart, concrete way to help the planet!
Why should you pay for web hosting?
Because free web hosting comes at a big cost: Problems.
Here are a few of the many reasons why free web hosting is a bad idea for your website:
Slower website: Limited disk storage and bandwidth
No help or customer service from the web host
Lots of ads cluttering your website
Unprofessional and long url (yourwebsite.yourfreehostingprovider.com)
Your website can be deleted at any time
For anyone serious about their online presence, those reasons alone are enough to understand the importance of choosing a reliable web host. Plus, paid web hosting usually costs less per month than a single trip to Tim Horton's. Need we say more?
And now… you know!
Though the concept of web hosting can seem quite abstract for most newcomers online, at the end of the day, a web hosting provider (often called, a host) is essentially a company that manages, stores, secures, powers and supports the digital platform and infrastructure that powers your websites and email. It's that simple!
We hope this article has been helpful to you in understanding the basics of web hosting and why you need it if you intend to have your own website.
Starting a new project? If that's the case, and you're just really wondering how to get the ball rolling…
Choosing the right domain name
is often where it all begins!
We think you should definitely check us out at WHC. Proudly Canadian, we're trusted by thousands of small businesses across the country.
We offer affordable web hosting solutions that meet all your online business needs. Built for speed, our servers are located in Canada, from coast to coast. We also offer 24/7 assistance.
---
---
Web Hosting Canada
manages fast and reliable online infrastructure with 24/7 support.
Learn more about WHC
Also on the WHC Blog

What's new in WordPress 5.8
If you're a WordPress user, there's a lot to look forward to with the WordPress 5.8 update, such as better management of widgets and blocks, new image styling effects, block editor improvements, and even native...
Read full article

WHC partners with Green Business Bureau + 20% OFF green certification!
If COVID has taught us anything, it's that collectively we have the power to make a positive and lasting change to our environment's health. Little changes often translate to big results; This is the basis for...
Read full article
1
How can we help?
How can we help?
Our experts are available 24/7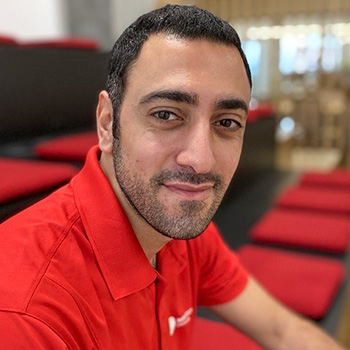 Chat Now
Questions?
Our friendly customer service team is available right now.
Start Live Chat
LIVE CHAT »