What's new in WordPress 5.8
If you're a WordPress user, there's a lot to look forward to with the WordPress 5.8 update, such as better management of widgets and blocks, new image styling effects, block editor improvements, and even native WebP image support. Let's take a deeper dive into this update!
Upon release, the WordPress 5.8 update will be made default for our
Managed WordPress
plan. So new users can take advantage of the changes right away!
Introducing the template editor
WordPress 5.8 comes with an all-new template editor. It allows you to build templates for your posts and pages to be saved and used whenever you like!
This feature also includes the new list view panel, which gives an overview of all the available template sections and blocks.

A new set of theme blocks have also been introduced, which can be very useful when building templates. These blocks are:
Site Logo
Site Tagline
Site Title
Query Loop
Post Title
Post Content
Post Date
Post Excerpt
Post Featured Image
Post Categories
Post Tags
Login/out
Page List
The template editor will still inherit its styles from your main WordPress theme.
A new widget area block
The widget system has been overhauled to include a new block-based widget screen. Now your blocks can be added to widget areas, via Customizer or by visiting Appearance > Widgets from the side menu.
Simply click the '+' button to select from all available blocks to add to your widget area.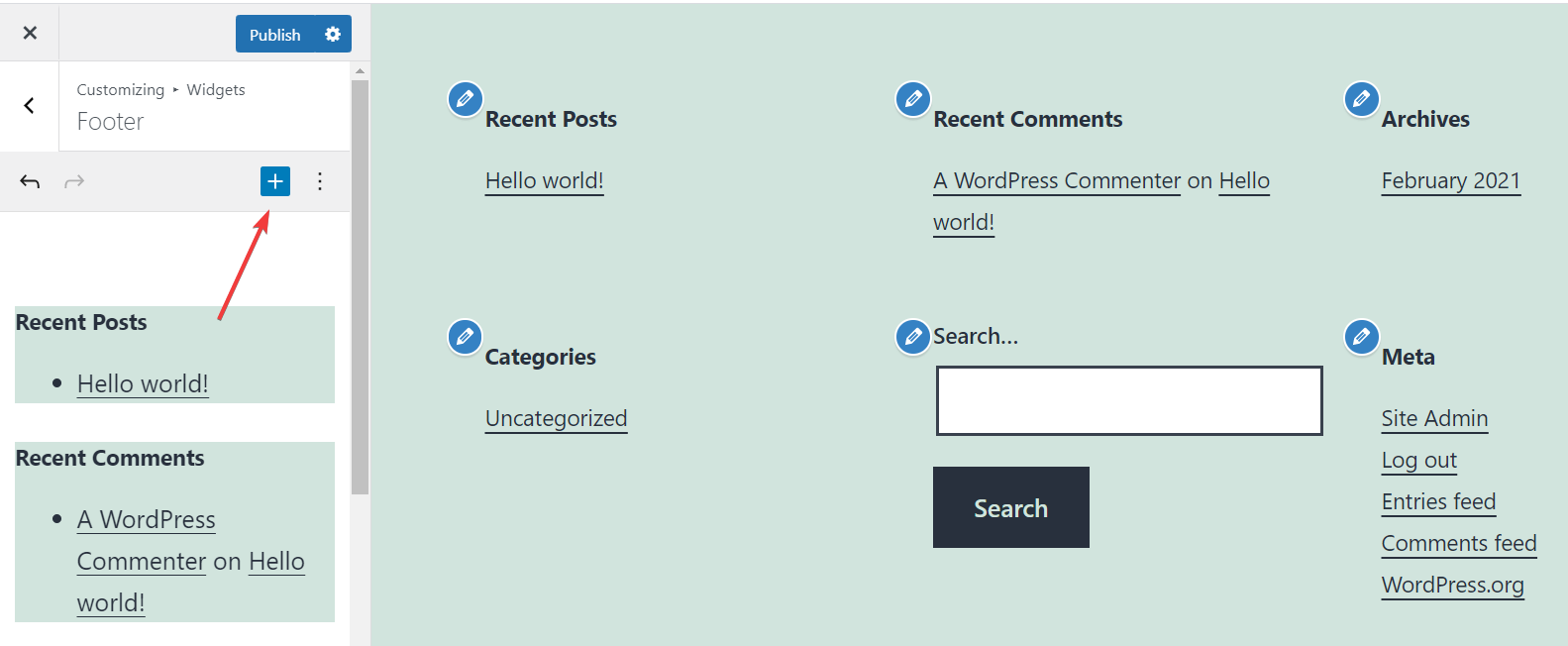 This feature brings all the flexibility of the block editor right into your sidebar widgets. You'll be able to make design changes such as editing colors, typography, spacing, and more without having to install additional plugins.
Native support for WebP images
WebP is a modern image format that provides superior compression for images on the web. WebP images are 26% smaller compared to PNGs, and 25-34% smaller than comparable JPEG images, without losing quality.
Until now, WordPress had no support for WebP images. With WordPress 5.8, you can (finally!) upload WebP images to your website without resorting to third-party plugins.
Block editor improvements
The block editor screen is likely where most of your time is spent when creating content in WordPress, so it's great to see a number of changes coming with this update! Let's take a look at some of the editor improvements in WordPress 5.8.
Duotone image effects
A new Duotone filter option has been added to enable you to colorize your images and cover blocks. You can add this popular design effect by clicking the duotone button.

You can choose between one of the default color presets or create your own!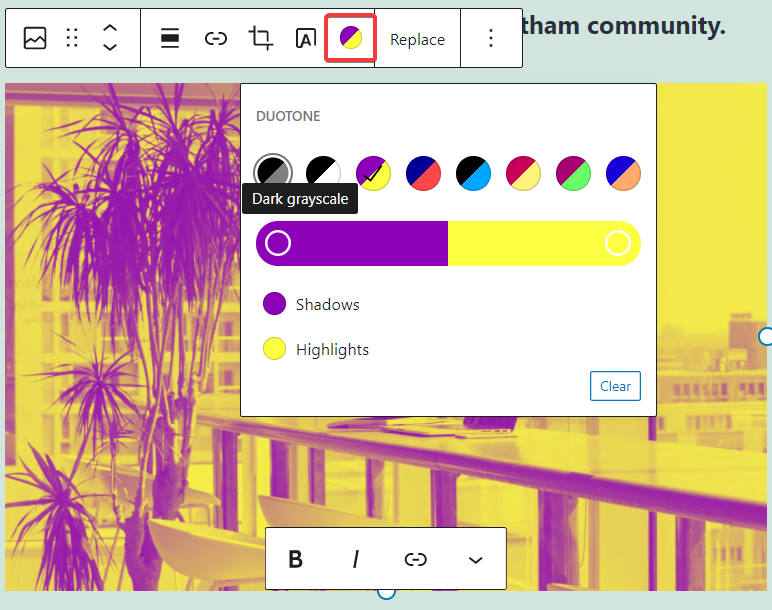 Block pattern suggestions
When you search for a block using the add block panel, the editor will suggest patterns that you can add directly to your page. In WordPress 5.8, a number of new patterns have been added to help you create the perfect layout.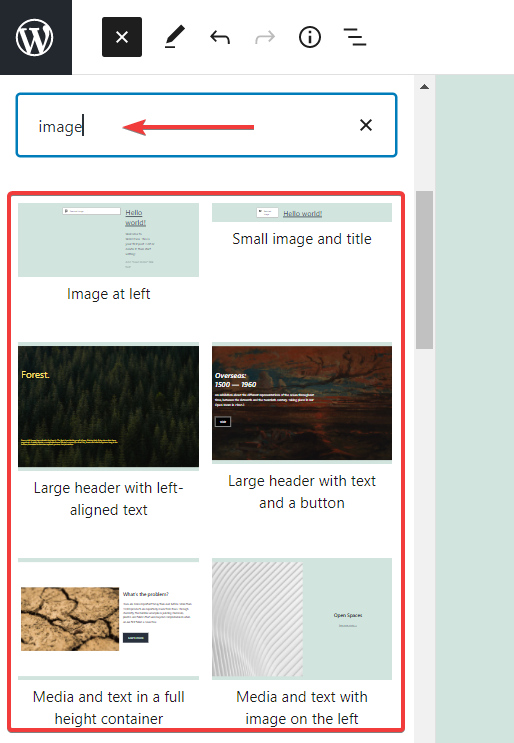 A better list view
The list view panel shows the complete list of blocks on a post or page. This makes it easier to navigate blocks, especially on more complex layouts. Simply click the List View icon to open the side panel, and then navigate through the available blocks.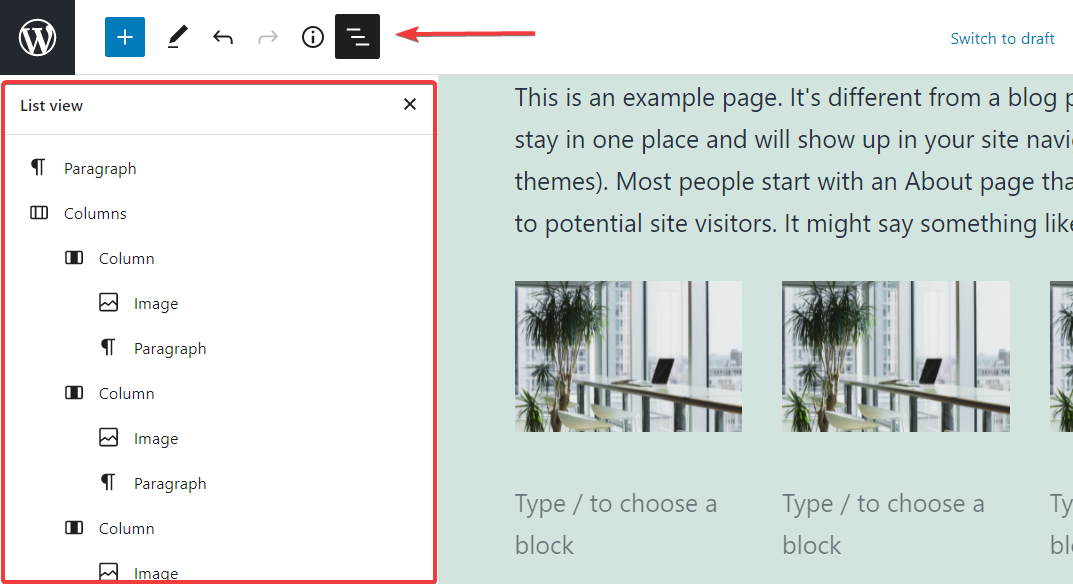 Improved select options
When you click the select arrow icon, you'll be presented with an improved block outline, with a convenient handle option to move and position the block on the page. You'll also notice better block highlighting as you hover your mouse above different blocks.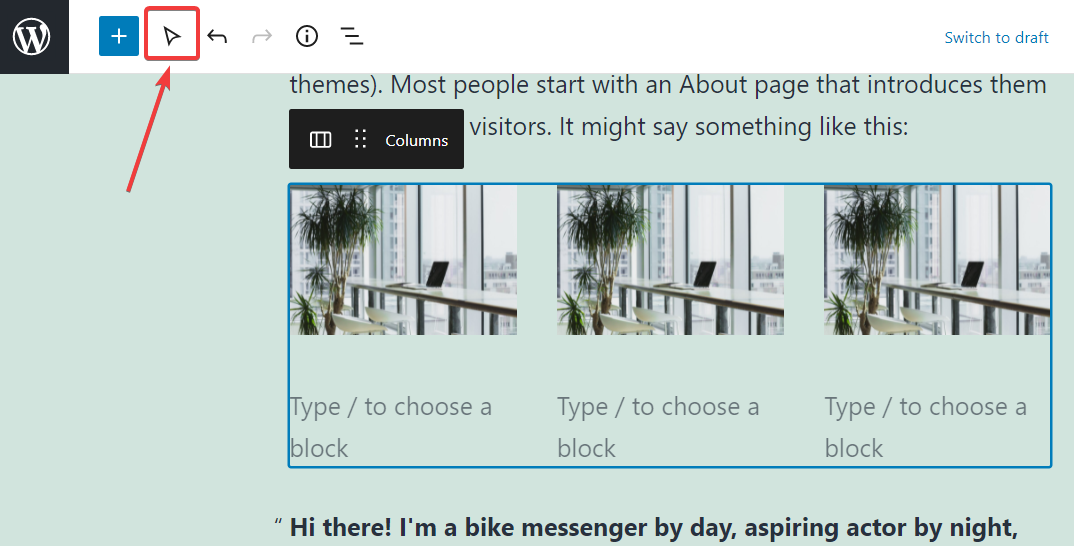 How to prepare for the update
WordPress classifies the importance of its versions with a 3-digit sequence. Minor update releases affect the last number in the sequence (e.g. 5.5.2 to 5.5.3.). A minor release is intended to fix bugs and provide enhancements which will usually not negatively affect your site. If you use our Managed WordPress plan, you can enable auto-updates for all minor releases, see: How to enable auto-updates on Managed WordPress.
On the other hand, a major release (such as WordPress 5.8) is a big step forward for WordPress, and as such, there's always a chance it might break something on your site. As a WordPress site owner, it's up to you to perform major version upgrades manually. Note that this behaviour may be changed if you have some web development knowledge (see: configure core updates to learn more).
You can manually update your installation using the following procedure: Manually Update WordPress and WordPress Plugins.
Ensure you have a working backup prior to making any changes. This way you can easily revert to your previous installation if any problems occur.
If you'd ever like to have a look at any new version update changes prior to an official release, you can do so using one of the following methods:
Install the beta version of the new update: **It's never advisable to test a beta release on your live website (due to the risk of a bug breaking the production site).** The best way to test the beta version is by installing and activating the official WordPress Beta Tester Plugin. Once installed, you can test out the new version and get familiar with the new features.
Use a staging environment: If you use one of our Managed WordPress plans, you can create a staging site to test out the beta release. This will create a copy of your live website to a separate staging environment for testing (that won't affect your production site).
Wrapping up
We hope this article gave you a sneak peek into the exciting new changes in WordPress 5.8.
If you have any questions about how the upgrade may affect you, feel free to contact our support team, who will be happy to assist.
---
---
Web Hosting Canada
manages fast and reliable online infrastructure with 24/7 support.
Learn more about WHC
Also on the WHC Blog

What exactly is WordPress?
Are you considering building your own website? By now, you probably know WordPress as the 'world's most popular Content Management System'.... But what does that even mean? If you're just discovering...
Read full article

What is web hosting, anyway?
Maybe you're thinking of starting an online business or perhaps you've already secured your domain name… Congratulations! It feels awesome, doesn't it?! But now what? If you're new to the...
Read full article
1
How can we help?
How can we help?
Our experts are available 24/7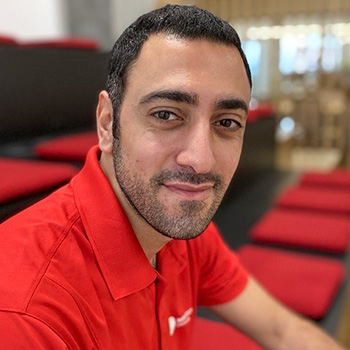 Chat Now
Questions?
Our friendly customer service team is available right now.
Start Live Chat
LIVE CHAT »