What exactly is WordPress?
Are you considering building your own website? By now, you probably know WordPress as the 'world's most popular Content Management System'.... But what does that even mean?
If you're just discovering WordPress and/or have never used it before, you might feel confused as you try to understand when and how you'd use it. There's a whole range of in-depth articles on the subject, but very few when you're just trying to grasp the basics... like why everyone talks about WordPress as being the holy grail for building your own website.
WordPress has become so big and popular within the last few years that you probably heard the term several times before without having the slightest idea of what it really accomplishes (or maybe just a vague idea anyways).
So, how about we start from the beginning and stick to the basics? Here we go!
To better understand this article, make sure you understand
what web hosting is
, and why a website absolutely needs both web hosting and a domain name to live on the web.
What is WordPress?
WordPress is a free content management system that can be used to build and manage your website. It's open-source software, which means it's developed by a large community of people like you and me (only a tad more skilled). It's the most popular way to build and manage your website, and powers more than 40% of the world's websites.
Essentially, WordPress is considered by many as the best and easiest way to get your content onto the web. It's the most popular Content Management System, often referred to as a CMS.
What's a CMS?
A Content Management System is a platform that allows you to create, manage and maintain your website (and its content) without the help of a developer or any complicated coding.
There are other CMS's that you may have heard of, like Joomla, Wix, and Shopify to name a few, but none of them have caught on as rapidly as WordPress.
Did you know: Over 500 sites are being built using WordPress every day. There are developers all over the world who do nothing but design templates and plugins for WordPress specifically, such is the popularity of the platform! For example, there are over 55,000+ plugins in the WordPress Plugin Directory alone.
How does WordPress work?
Now that we understand that WordPress is a tool that simplifies publishing content onto the web, let's dig a little deeper.
From a technical perspective, WordPress works as an interface between the creator (who publishes the content), a database (the server that stores the content) and the visitor (who accesses that content) via a web browser. WordPress connects all these elements together.
Now, this part might sound technical, but here we go… What makes WordPress so powerful is that when you use WordPress to publish content on the web, you're essentially just entering data (images, text, links, etc) into a database. Once a visitor requests to visit the website (by entering its url into the browser), WordPress builds a 'view' with all the information it has, which is then rendered to the user in the form of a web page.
This is a huge advantage, as WordPress gives you the flexibility to easily change anything on your website, any time you see fit. Then publish the changes for visitors to see instantly.
Why is WordPress so popular?
When it comes to creating your own website, there are now an enormous amount of ways to go about building it. A popular choice is to use a simple WYSIWYG (what you see is what you get) site builder like Weebly, WIX, or Squarespace, to name a few.
With all these options, why is WordPress the most popular and is it worth all the hype?
There are 2 main reasons why WordPress stands out from the crowd.
WordPress gives you the freedom to completely customize your website like no other CMS. In short, WordPress separates content and content management, giving you complete freedom to edit and adjust the content and more control over every aspect of your website.
WordPress is relatively easy to manage. The vast majority of WordPress users are just resourceful people without technical or designer backgrounds. The interface is straightforward and easy to understand. You'll find text editors, free page builders like Elementor to create layouts and landing pages. Much of it can be done with a simple drag and drop, without entering a single line of code.
Here are a few other reasons why people choose to go with WordPress:
Free and open-source software
Works for any type of website
Supports multiple types of content
Available in many languages (196 and counting)
Supports bilingual websites
It's easy to learn basic WordPress skills
There's a huge community behind it
Fully customizable with the thousands of themes and plugins
Let's you easily scale and expand
No need to be a tech wizard to manage your site
Great built-in SEO features
Offers great security features
Gives you 100% control over your website
… and, that's just a few reasons why WordPress is such a popular choice!
WordPress is also the preferred choice when building a bilingual or multilingual website. We know a thing or two about that here in Canada, eh?
What is the difference between .com and.org?
When experts talk about WordPress, or when you hear the word in a conversation, it usually refers to the application itself, hosted at wordPress.org. But to avoid confusion, let's see the difference between WordPress, wordpress.com and wordpress.org.
WordPress
As in: "My website is powered by WordPress."
WordPress is the application itself. A free and open-source publishing application that anyone can download, install and use on any server to publish content on the web.
Wordpress.org
As in: "When you're new to WordPress, try asking questions in the WordPress.org forums."
WordPress.org is the official website that hosts the WordPress application. It's on this website that you can download WordPress (the application). But this is also a go-to for all official documentation on WordPress, handbooks, support via the many forums, directories for templates and plugins, etc.
Wordpress.com
As in: "I started my blog on WordPress.com but as it's growing I need more functionality, so I'm moving it to a WordPress site and will host it myself."
WordPress.com is run by Automattic, the for-profit service provider that runs the WordPress project and offers paid WordPress services. You can build your website directly there, however, it may be restricted by the platform, in features and functionality.
What kind of websites can be made using WordPress?
The best example would be our own website: whc.ca (wink, wink) but there are plenty more to choose from, like The White House, Sony Music, Walt Disney, and even Snoop Dogg (really!).
WordPress started out as a platform used mainly by bloggers, but as you can see, today, you can build almost any kind of website using WordPress. Whatever you have in mind, there's a vast choice of plugins and themes for any type of website you desire; from a basic blog that gets little traffic, to a large ecommerce website with millions of visitors a month.
To give you more ideas of how you can use WordPress, here are some of examples:
Business websites
News outlets
Portfolios
Resumes
Forums
Social networks
Membership sites
…and so many more!
How do I get started with WordPress?
To start a WordPress website, you must have a place to host it first, along with a domain name. (That's the case for any website, WordPress or not.) Then you simply download the WordPress zipped file from wordpress.org and unzip the contents onto your web server. And that's it! When the setup completes, you'll have a working version of WordPress on your website. If this sounds way too complicated, just know that most providers offer simple 1-click installation tools to help with the installation. If you need help with this part, you can reach out to your web hosting's support team for instructions or assistance.
WHC offers
Managed WordPress
plans which are optimized specifically for WordPress hosting. You get the best features of WordPress without the hassle, like 1-click installation, pre-installed plugins and themes, a staging area to test any site changes before going live, and automatic minor updates. Not to mention the installation, updates, performance and security is all managed by WHC to keep your site safe, secure and working optimally.
So, that's it!
You now know the basics of what WordPress really is.
Though WordPress can seem quite abstract for most newcomers, at the end of the day, it's just one of the many ways to build a website. If you're ready to build your own and think WordPress is the best way for you, you can get started in WordPress in 8 easy steps...
We hope this article has been helpful for you to better understand the basics of WordPress, and to see why so many people choose it when creating their website.
Starting a new project? And wondering how to get the ball rolling? Choosing the right domain name is often where it all begins!
We think you should definitely check us out at WHC. Proudly Canadian, we're trusted by thousands of small businesses across the country.
We offer affordable web hosting solutions to meet all your online business needs. Built for speed, our servers are located in Canada, from coast to coast. We also offer 24/7 assistance.
---
---
Web Hosting Canada
manages fast and reliable online infrastructure with 24/7 support.
Learn more about WHC
Also on the WHC Blog

How to boost cybersecurity when money's tight
The level of organizational cybersecurity is often subjected to budget constraints. But by the same token, the need for security-related tools and services has steadily grown as the expansion of technology brings on bigger...
Read full article

What's new in WordPress 5.8
If you're a WordPress user, there's a lot to look forward to with the WordPress 5.8 update, such as better management of widgets and blocks, new image styling effects, block editor improvements, and even native...
Read full article
1
How can we help?
How can we help?
Our experts are available 24/7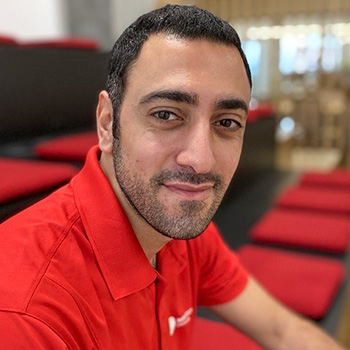 Chat Now
Questions?
Our friendly customer service team is available right now.
Start Live Chat
LIVE CHAT »