How to boost cybersecurity when money's tight
The level of organizational cybersecurity is often subjected to budget constraints. But by the same token, the need for security-related tools and services has steadily grown as the expansion of technology brings on bigger and more complex threats.
As small to medium-sized businesses (SMBs) continue to use exciting new technologies to speed up their digital transformation, they're able to take advantage of game-changing opportunities but at the cost of taking on greater cyber risk. That is why savvy enterprises are on the lookout for methods to reduce costs while enhancing the effectiveness of their cybersecurity capabilities.
Business finances have been adversely impacted by the COVID-19 outbreak, and security-related budgets are the first to be downsized in many cases. The pandemic has also brought an incredible amount of clever cyber threats and scams. Phishing attacks, remote malware, use of Bring Your Own Device (BYOD), and middle-man attacks have all increased due to the onset of remote working.
Fortunately, there are some ways organizations can prepare a financial plan to protect and secure their data, networks, systems, etc., within their budgets.
How to budget for SMB cybersecurity
Planning the financial future of your business, while considering threats, is always the first step to success. Remember, no matter how much money your business spends on strengthening its cybersecurity posture, there is never a guarantee of complete protection.
So your best bet is to deploy a multifaceted cybersecurity program that provides ongoing protection. Maximize your existing resources by training your personnel to deploy them correctly, test them often and update them regularly to mitigate costs if the unwanted happens.
Here are a few pointers to help you stretch your cybersecurity budget to the max:
Step 1: Understand the nature of your business
Instead of simply looking for threats, it is vital to understand your business's nature so you know what might be attracting the threats in the first place and how you can protect against them.
Make sure you know the answers to the following questions:
What are your company's most critical strategic initiatives?
Which processes help you generate value?
What are the most essential supporting processes that require protection?
Consider these questions and consult with your peers to better comprehend how to prioritize aspects that need the most protection.
Step 2: Measure the risk to your business
Next, it is essential to determine the resources that could be affected by security threats. How can this interruption impact your organization? How much revenue will be threatened?
Furthermore, if an asset wasn't available for an hour, day, or week, how will it affect your business operations? What secondary effects can accrue from that? Will there be potential fines or a regulatory impact? Damage to the brand image? For each of the vital assets, processes and initiatives, determine if security issues and concerns impact their success.
This would also be an excellent time to use penetration testing to find system vulnerabilities. According to cybersecurity expert Barbara Ericson of Cloud Defense, "with penetration testing, a cybersecurity expert can try to find and exploit any vulnerability in your computer systems before they have a negative effect on your organization. Think of penetration testing as simulated practice attacks made for your benefit."
Penetration testing then allows you to gauge the type of threats that exist. Here, you can leverage threat intelligence feeds and figure out how probable they can pose a risk to critical systems' integrity, availability, or confidentiality.
To effectively evaluate the intensity of risks: analyze which assets (customer base, intellectual property) or processes like human resources, finance, sales, etc., are vulnerable to attacks and hackers and why - disruptions, monetization, etc.
Step 3: Consider the value of security
To quantify the risk for critical processes or initiatives, you can do this by merely multiplying the total vulnerability impact by the possibility of a threat exploiting that system's weaknesses. A risk matrix can effectively help you prioritize security-related risks by exposing potential damage from the chances of the risk occurring.
For processes or assets where both the probability and the risk are high, find the controls implemented to mitigate the risk or minimize its chances. How good are the solutions? What is the current intervening time to identify a threat? Calculate the value of a prompt response that alleviates the impact on your business from security breaches like data exfiltration.
Security starts with choosing the best web hosting provider. Did you know WHC protects your websites with a 6-layer security system, called
Imunify360
? Furthermore, it includes extensive DDOS protection, two-factor authentication, and automatic software updates to keep your website and data safe.
Step 4: Prioritize your cybersecurity efforts
Evaluate how you can reduce the resolution and response times by deploying better tools, making necessary changes to processes, increasing your staff, or training them.
Figure out the best solution that can help you enhance your security efforts. Then evaluate and communicate the amount of difference it will make in line with how much you can stretch your budget.
When you are gauging your business's critical areas, don't overlook tools or platforms that can help you automate your operations and better allow you to understand the risks/threats in a digitally-enabled work environment.
With over 50% of business computing devices being of the mobile variety, coupled with the growth of internet-of-things (IoT), prioritizing the security of mobile devices may be the first step in your network security plan. Mobile devices such as smartphones, tablets, laptops, wearable, and portable devices are also opening the doors to new challenges to enterprise network security as more confidential data and information is being shared and stored on these devices.
Another way to examine and prioritize security is through updated threat intelligence sources: leverage your social or work connections to find optimal resources and best practices. Finally, consider the outsourcing option, especially when you know your company's internal expertise lacks in a specific area.
There should be internal discussions on the importance of security, what value it brings to your company, and how it supports crucial initiatives to prevent risks that accompany breach costs. That way, you can collectively establish a solid case to increase the budget and achieve its strategic goals.
WHC's
SiteSafe Protection
scans your website for possible threats and costs less than $10 a month. Solutions like this one, offers small businesses some level of security at an affordable price.
Step 5: Review your existing policies
Of course, there is no definitive way to prevent or avoid all kinds of cybersecurity or malware attacks. But it is pivotal to take preemptive measures to alleviate such unforeseen security breach events.
Also, you need to have a solid plan of action that helps you determine how to deal with attackers and unauthorized users. One of the consequences of cybersecurity attacks is that you can lose vital data.
So, merely having effective security policies and guidelines in place is not enough. Proper implementation is also crucial to ensure the effectiveness of those policies. Hold frequent training sessions to educate your workforce about the best practices for security.
A disaster recovery plan can also help your team quickly recover your entire infrastructure or reestablish access to IT resources, applications, and data after an outage.
You need to monitor the adoption and comply with new rules and regulations that are designed to safeguard data integrity on a regular basis to make sure employees are doing all they can to avoid common security challenges. This also means assessing your current in-house security policies and reviewing them regularly to see if they are impactful.
When you detect and identify security vulnerabilities and threats early on, your organization reduces the vulnerability remediation costs significantly. Here are some simple, actionable ways that can help you improve your existing security efforts:
Check if your employees follow all the policies, including the robust password procedures.
Monitor your team when storing, managing, and backing up data in a safe and protected manner.
Determine if your employees have the knowledge and tools to tackle security-related issues. Offer cyber education training for employees so they are aware of phishing scams, malware, etc., and can react effectively.
Gauge your access management control and see if individuals/employees only have access to the essential data critical to performing their daily tasks, business functions, etc.
Wrapping it up
There will come a time when cybersecurity is a standard line item in all P&L sheets. For now, businesses must do what they can to mitigate the increasing risk of cyber-attacks and threats that could target their companies.
A few decades ago, alarm systems and accounting software would have been an extravagance for a small business. But now these are among the first investments for any entrepreneur. Cybersecurity services are heading in the same direction. It's a small price to pay for knowing that your business, your data, your staff, and your customers are protected to the best of your ability.
---
---
Web Hosting Canada
manages fast and reliable online infrastructure with 24/7 support.
Learn more about WHC
Also on the WHC Blog

How buying a domain affects your privacy
Securing your domain name is an exciting and important first step for any new online project. However, with this purchase come important decisions that can critically affect your security, privacy and success. FACT:...
Read full article

What exactly is WordPress?
Are you considering building your own website? By now, you probably know WordPress as the 'world's most popular Content Management System'.... But what does that even mean? If you're just discovering...
Read full article
1
How can we help?
How can we help?
Our experts are available 24/7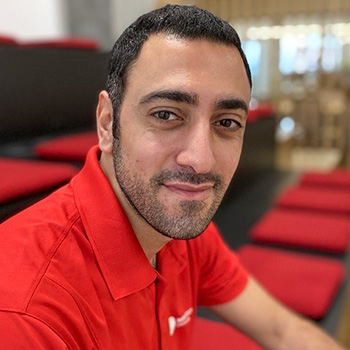 Chat Now
Questions?
Our friendly customer service team is available right now.
Start Live Chat
LIVE CHAT »